Earn the degree that fits your needs — and your life
Maybe a master's degree is required to move you forward in your profession. Perhaps you're ready to start down a new career path, or maybe you simply want the competitive edge a graduate degree can bring. No matter why you're looking for a master's degree, you can find one that meets your needs at Liberty University.
At Liberty, you can choose from a wide variety of nearly 300 master's degrees that are flexible, affordable, and designed to help you achieve personal and professional success. Most degree programs are 100% online and offered in an 8-week course format, so no matter your work, family, or volunteer obligations, you can find a program that fits your schedule.
At Liberty University, all of our students start as somebody. We imagine what a better world would look like — and then we train the people who would work there.

---
Here's what you can expect when you pursue an online master's degree through Liberty University:
Affordability

| 

Tuition has been frozen for all online master's programs for the past 6 years — and counting — because Liberty University strives to keep your costs low. Liberty is recognized by multiple institutions for its affordability, accessibility, and academic quality.

Credibility | Liberty University is regionally accredited through the Southern Association of Colleges and Schools Commission on Colleges (SACSCOC) and holds some of the highest programmatic accreditation for the School of Education (NCATE through CAEP), School of Nursing (CCNE), School of Business (ACBSP), School of Music (NASM), and School of Behavioral Sciences (CACREP).
Flexibility | Most of Liberty's online master's courses are offered in a flexible, 8-week course format with 8 different start dates throughout the year.
Professional instructors | Every online professor has professional experience in their field, and Liberty professors are known for their personal investment in their students. You can benefit from real-world knowledge and mentorship in your virtual classroom.
Simple admission process | There are no GRE requirements for Liberty's online master's degrees. Simply submit your unofficial college transcripts when seeking admission to one of our online master's programs.
Student support | Academic advisors and a technical support team are here to assist you from day one, through the admission process to graduation.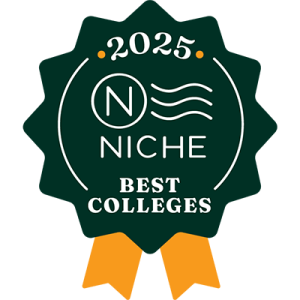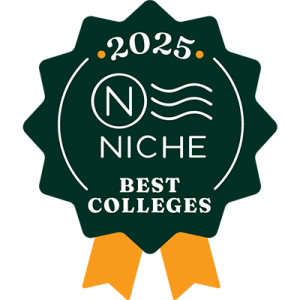 "Getting my degree from Liberty has been well worth the time, energy, and cost. The Christian worldview is priceless, and the educational value is second to none. The standard of excellence of the university is a worthy challenge to embrace."
— Carolyn P. | M.A. Professional Counseling, '12
Are you a service member or veteran?
Liberty University values your service to our country. To show our appreciation, we offer multiple benefits to our online military students such as tuition discounts. Additionally, we accept military benefits including the GI Bill® and tuition assistance (TA).
---
Available Online Master's Programs
Aeronautics
Arts and Sciences
Behavioral Sciences
Business
Communication
Divinity
Education
Engineering
Government
Health Sciences
Information Technology
Law
Leadership
Music
Nursing
Visual and Creative Arts
Compare Liberty to the Competition
Liberty University's award-winning, flexible, low-cost programs can give you the best value for your time and money. Find out how Liberty compares to the competition today!
---
What's the Value of an Online Master's Degree?
Earning an advanced degree can be an invaluable experience. You can strengthen your communication, research, and critical thinking skills and accomplish something remarkable. Take a look at some other reasons why earning an online master's degree is worth it.
Return on Investment
What else will you get? The Bureau of Labor Statistics reports that professionals who hold a master's degree are paid an average of 18% more than professionals who only hold a bachelor's degree.* In many cases, a master's degree a wise investment that can increase your earning potential and boost your chances of earning a promotion.

Pursuing a master's degree can enrich your life. You'll spend time studying, researching, and writing while you pursue your educational and career goals, but many students find great personal and professional satisfaction along the way.
Employment Opportunities
If your purpose for pursuing your master's degree is to gain new employment, you're on the right track. The Bureau of Labor Statistics anticipates a 15% increase in entry-level positions that require applicants to have an earned master's degree by the year 2029.**

An increasing number of employers prefer that you have a master's degree — which can make you a more attractive job candidate than someone without a master's degree. If you haven't started yet, don't worry. Liberty University offers nearly 300 online master's degrees in a variety of areas and career fields. Our master's degrees are designed to help give you a professional edge — whatever your calling may be.

Convenience
Chances are you're a working professional with a home, a family, and an active social life. What if you could pursue your degree while still working full-time? Or take classes without moving your family across the country or the globe?
By earning your master's degree online, you'll have the opportunity to reap all the benefits of higher education and advanced training without pausing your life. You can complete classes on your own time and at your own pace while maintaining all of your professional and social relationships.
---
Why Choose Liberty University for Your Online Master's Program?
As you grow in your profession, you may find that many fields require a master's degree for continued advancement. A master's degree demonstrates your high level of expertise in a specific area of study and is available to students who have already completed a bachelor's degree. Having a master's degree can help you stand out from among your peers — especially in competitive career fields. 
Liberty University is dedicated to helping you expand your knowledge and pursue new career opportunities. Our variety of online master's degree programs are designed to add to your existing expertise. As a result, our advanced degrees can help you become even more competitive in today's labor market. Furthermore, we have online master's degree programs in clinical mental health counseling, business administration, advanced nursing, and many other fields. Look through our wide range of options, and find the degree program designed for you. 
Finally, getting a master's degree shouldn't mean putting the important people, plans, and responsibilities in your life on hold. Completing an online master's degree program at Liberty University is a great way to advance your career without losing the time needed for other priorities. In fact, many of our online master's degrees can be completed in as little as 12 months! 
Contact an admissions counselor today and see how an online master's degree from Liberty University can give you the skills and knowledge you need to shape a better world. 
---
Liberty University is a Pioneer in Distance Learning Programs 
Liberty University has been leading the way in distance learning programs since 1985. As a result, our experience has taught us how to streamline your education so you can focus on what really matters to you. 
At Liberty, our mission is to develop Christ-centered men and women with the values, knowledge, and skills essential for impacting the world. We don't just train skilled workers — we train exceptional professionals who want to make a difference. Your online master's degree program at Liberty University can equip you to thrive both personally and professionally, and with one of our degrees, you can lead in your industry, go further in your field, or start a new career.  
Most of our online master's degree programs are 100% online. Every online program meets the same rigorous accreditation standards as the residential degrees offered on our campus in Lynchburg, Va. Each degree emphasizes a balance between theory, research, and hands-on training. At Liberty, you'll work hard for your degree — and be glad that you did. 
---
What Will You Learn in Our Online Master's Degree Programs?
You want an education that's worth the effort you put into it, and we want you to be proud of the education you receive. As a result, your online master's degree through Liberty University can give you:
Advanced knowledge of a specialized body of theoretical and applied topics
A high level of skills and techniques associated with your chosen field
A range of transferable and professional skills gained through independent and highly focused learning and research
Plus, your online master's degree program will be taught by professional educators dedicated to your academic success. Your professors are available to mentor you while teaching from a biblical worldview. Take a look at all the online master's degree programs we have to offer and join a growing community of innovators, dreamers, and leaders. Liberty University's champions are dedicated to living with integrity every day as they impact their families, communities, and the world. 
---
GI Bill® is a registered trademark of the U.S. Department of Veterans Affairs (VA). More information about education benefits offered by VA is available at the official U.S. Government website at https://www.benefits.va.gov/gibill.
*Bureau of Labor Statistics, U.S. Department of Labor, at Unemployment rates and earnings by educational attainment, 2021 (viewed online July 2, 2021). Cited projections may not reflect local and/or short-term economic or job conditions and do not guarantee actual job growth.
**Bureau of Labor Statistics, U.S. Department of Labor, at Employment, wages, and projected change in employment by typical entry-level education (viewed online April 3, 2019). Cited projections may not reflect local and/or short-term economic or job conditions and do not guarantee actual job growth.