Provide Student Care and Counseling by Earning a Master's in School Counseling Online
Think about a person who had a great influence on the path your life took. Is there a teacher in your life who comes to mind? If you are passionate about being a positive role model in a child's life, then becoming a school counselor might be the right career path for you. As a counselor, you will have the chance to help children navigate their often difficult and overwhelming years in grade school. 
Liberty University's CACREP–accredited M.Ed. master's in school counseling prepares you to be a school counselor in Christian, public, and private schools.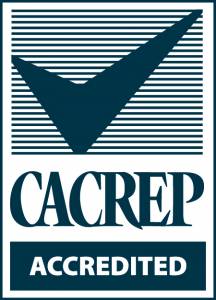 So, why get a master of education in school counseling? With this counseling and related educational degree, you will obtain counseling and psychology knowledge and training, focusing on ethics and techniques, ethnicity, family counseling, and career guidance. This M.Ed. program provides specialized preparation for individuals seeking credentials for a K-12 school position.
In becoming a school counselor, you will gain both practical and theoretical knowledge to apply in real-life experiences. Our online master's in school counseling degree will train you to help students process their problems and make realistic goals for their future. Not only will you assist them in school but you can help them apply for colleges, find jobs, and apply for scholarships to fund their college education. 
*Individual state licensure requirements may vary, please verify licensure requirements for the state in which you reside.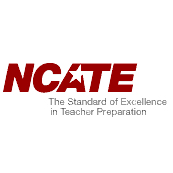 ---
Why Choose Liberty's Online Master's in School Counseling Program?
You're Not Alone — Join Our Community of Professionals
Our Master of Education in School Counseling program supports a learning environment that encourages collaboration. Join a culturally diverse, global student body as you prepare to be a competent, responsible, ethical, and professional school counselor. You will be prepared to teach in many types of school settings like public, private, and Christian elementary, middle, and high schools.
Upon graduating, you will be prepared to meet the needs of diverse bodies of students. You will learn to attend to students' mental, spiritual, and physical health and development. You will learn to implement a balanced approach that promotes universal and optimal academic achievement and student well-being.
Turn Knowledge into Wisdom
Your internship and practicum will ensure that you have the experience you need to enter your career as a school counselor with confidence upon graduation. Work alongside seasoned professionals as you see the knowledge you gained in the classroom put into practical application. We want you to be successful! Join the ranks of Liberty graduates who are fulfilling their calling. You can help make a difference in a young child's life and give meaning to yours.
Liberty University's mission is to produce ethically and spiritually aware mental health counselors who possess the knowledge, values, skills, and personal disposition to promote the mental health of students across diverse populations. All students must complete the internship and practicum portions of the degree. This ensures that you graduate with the skills and experience needed to be a school counselor.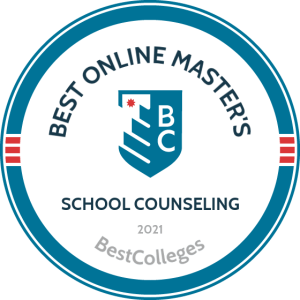 ---
M.Ed. in School Counseling FAQs 
Here is a list of many questions that people often ask about school counseling degree programs.
Q: How long do you need to go to school to become a counselor? 
A: You can complete our M.Ed. in School Counseling in as little as 2 years! Our 8-week courses have eight different start dates per year. This can make it easier to complete your degree quickly.
And with no set login times, you have the added flexibility to study when it's convenient for your schedule. 
Q: What else can I do with a master's degree in school counseling?
A: A school counselor can help students decide which classes to take and chart their future educational or career goals.
Our CACREP accreditation will help add merit to your degree. This accreditation of counseling will also be beneficial if you choose other career paths. These can include community mental health or even working in private practice if you pursue licensure. 
Q: What are some of the best online education programs for school counseling?
A: Our School Counseling master's program is listed on BestColleges.com as one of the best online master's in school counseling for 2020.
Additionally, we are recognized by multiple institutions for our academic quality, affordability, and accessibility. Our commitment to excellence also helped us rank among Niche.com's top 10 online schools in America.
---
What Will You Learn in the Master of Education in School Counseling Degree?
Our online master's in school counseling degree will help you gain the self-confidence you need to be an effective counselor. You will learn to apply counseling skills with diverse populations and how to collaborate and conduct referrals in a school setting. Our online school counselor degree will show you how to appropriately integrate your faith into counseling in an ethically competent manner. Our online school counseling programs will provide the training to identify and create intervention strategies. 
You will train in professional and ethical conduct as a school counselor. You will also understand culturally sensitive counseling practices, social justice, and advocacy approaches in a society with various types of belief systems. Your online master's in school counseling will teach you to recognize family, personal, and environmental factors that affect career development processes and activities for all grade levels.
Additionally, you will:
Learn to demonstrate emotional and mental stability in interaction with others

Develop healthy boundaries and learn how communication is key to successful counseling

Learn to successfully manage personal anxiety or uncomfortable feelings

Gain the ability to collaborate with others and resolve interpersonal conflict
Our master's in school counseling online is taught from a biblical perspective. It will prepare you to plan, develop, implement, and evaluate comprehensive school counseling programs — programs that are culturally sensitive and promote the career, personal, social, and academic development of children and adolescents.
Featured Courses
---