Lead Your Business to Financial Success with an Online Master of Science in Accounting – Leadership Degree
Do you want to move into leadership positions within your organization while developing strong accounting skills? If so, then our Master of Science in Accounting – Leadership may be for you!
Our program is designed to sharpen your skills in auditing, accounting, and leadership so that you are well prepared to move into positions of added responsibility. Our Master of Science in Accounting – Leadership program blends leadership and accounting courses so that you can be well prepared to meet the needs of a variety of organizations. Liberty University's online MS in Accounting is designed to help fine-tune your auditing, managerial, and financial accounting skills while fostering our mission of Training Champions for Christ.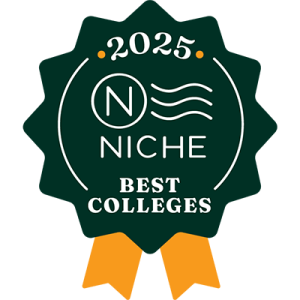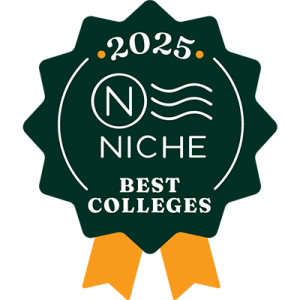 ---
Why Choose Liberty's Online Master of Science in Accounting – Leadership Program?
If you desire to lead in the field of accounting, technical knowledge and competence are important. As you pursue your master's in accounting (MAcc), our professors are dedicated to partnering with you and mentoring you while helping refine your understanding of both accountancy and leadership. At Liberty, you won't just be taking online accounting courses — you can become more equipped to engage in the financial and accounting world with confidence and integrity.  Whether you are just beginning your accounting career or are a seasoned veteran in the accountancy space, a Master of Science in Accounting – Leadership from Liberty can help prepare you to take the next step in achieving your goals.
Our online MS in accounting – leadership program is taught by faculty who have years of experience in both accounting and leadership. Not only does Liberty have talented faculty who have advanced degrees in related areas of study, but Liberty has both institutional and program-specific approval. Liberty University is accredited by the Southern Association of Colleges and Schools Commission on College (SACSCOC) and our Master of Science in Accounting is accredited by the Accreditation Council for Business Schools and Programs (ACBSP). With recognition like this, you can be confident that you are receiving a world-class education.
---
What Will You Learn in the Online Master of Science in Accounting – Leadership?
In your online master's in accounting – leadership program, you can blend praxis and theory as you take courses in leadership and management as well as ethics and auditing. You will study essential leadership theories and practices that bridge the gap between the quantitative nature of the accounting field and the qualitative nature of leadership.
Throughout your program, you will complete leadership research assignments and study the heart of servant leadership and its applications within the business world. In addition, as a MAcc student, you will study many other subjects in our accounting master's program, including:
Cost accounting
Executive leadership and management
Servant leadership
Tax research and jurisprudence
Our online master's in accounting program can help prepare you with marketable expertise in advanced accounting practice and excellent leadership skills.
Featured Courses
---