Liberty University's Online Format
Our online format contains three semesters: fall, spring, and summer.
Within each semester, there are three eight-week sub-terms (B-term, C-term, and D-term) and one semester-long sub-term (A-term) which can range from fourteen to seventeen weeks. 
You can view the full academic calendar from the Registrar's Office for specific start and end dates and deadlines.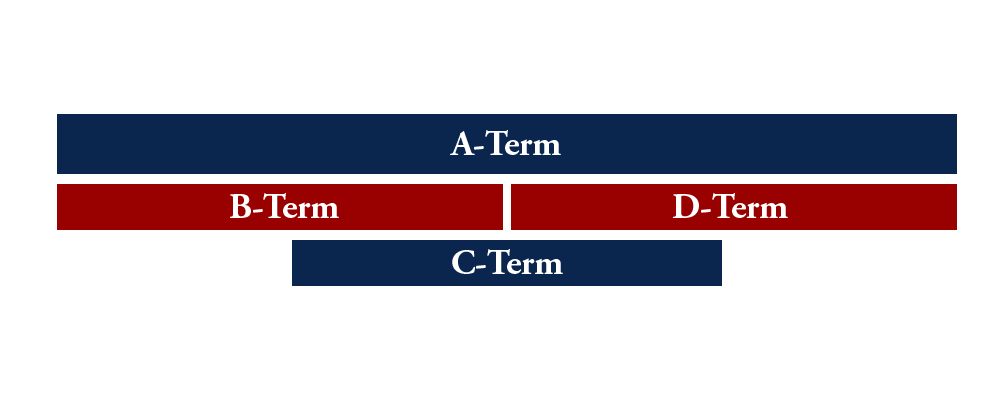 ---
Intensive Course Format
Intensive courses of varying frequency are offered each semester (J-term). Please note that only limited courses are available in the A-term and C-term. 
Intensives Financial Check-In Policy 
Not in a Liberty program yet?
Start by getting more information, or apply now!
---
Important Dates and Deadlines
---
Military Deadlines
Liberty University is proud to assist our students in the military. Our deadlines are set to ensure efficient processing of Tuition Assistance and Veterans Affairs forms and benefits before the Financial Check-In deadline of a given term.
Please review our dates and deadlines page to ensure you are up-to-date with the important information.