Learn How to Mentor Others with an Online Master's Degree in Human Services Counseling – Life Coaching
Liberty University's Master of Arts in Human Services Counseling – Life Coaching online degree is designed for human services professionals who need additional, graduate-level training for advancement or new opportunities. It is also designed for students who are just entering the human services and mental health support field. The online master's in human services counseling program does not require any on-campus visits and has no thesis requirement. This means you can fit our flexible online courses into your current schedule.
As a Christian college, Liberty University is invested in training human services professionals who can apply the best available scientific research and clinical tools to their practice with a biblical worldview. As such, the online master's in human services counseling will equip you to serve your clients who struggle with the basic challenges of life by addressing their social, psychological, and spiritual needs.
The life coaching area of study for the online master's in human services counseling degree will provide additional customizable life coach training to help you learn how to guide clients to their professional, financial, and relational goals. If you want to help people achieve their dreams with life coach training, based on a biblical worldview, this area of study will give you the tools you'll need. 
---
Why Choose Liberty's Online Master's in Human Services Counseling – Life Coaching?
Do you have a passion for studying the human mind and for finding the best way to help people improve their lives by changing their behavior? With the online Master of Arts in Human Services Counseling, you can embark on the fascinating study of human behavior and psychology while applying this knowledge to help solve specific, real-world problems in the counseling and mental health field. 
This human services counseling program provides a balance of field-tested practice and cutting-edge research in behavioral sciences. You can be confident that your approach to treatment will be backed by solid scientific study while still maintaining a biblical worldview in ethics and practice.
Whether you are already in the field of human services or you are looking to increase your skill set and counseling abilities, we can help you. As you partner with clients to help them overcome life's obstacles, Liberty University's life coach degree program will engage and assist you in reaching your goals.
What is Life Coaching?
Life coaches help their clients create responsible goals and work through practical steps to achieve them. These goals may be financial, relational, or professional. The practice of life coaching revolves around maintaining a positive attitude and building confidence through short-term goals that lead to long-term success.
If you have been in the human services field, you have probably already helped individuals and families sort through their priorities and work toward achieving their goals. Individuals often struggle to set reasonable, realistic, and achievable goals. When unrealistic goals are set, disappointment and discouragement usually follow. As a mental health professional, life coach training can be beneficial to help your clients grow and realize their potentials.
Thanks to technology, the life coach description has now grown to extend online. You may meet with clients by phone, in person or over video chats. You will often be working as more than just a mental health life coach. You may help clients increase productivity at work or create a sound financial foundation for their retirement. 
If you are looking for a chance to have a positive impact on people's lives then consider lifecoaching. As one life coach, Catherine Wood said, "I get to see the impact of my work on people's lives, on their dreams, it's profoundly gratifying and rewarding on so many levels."*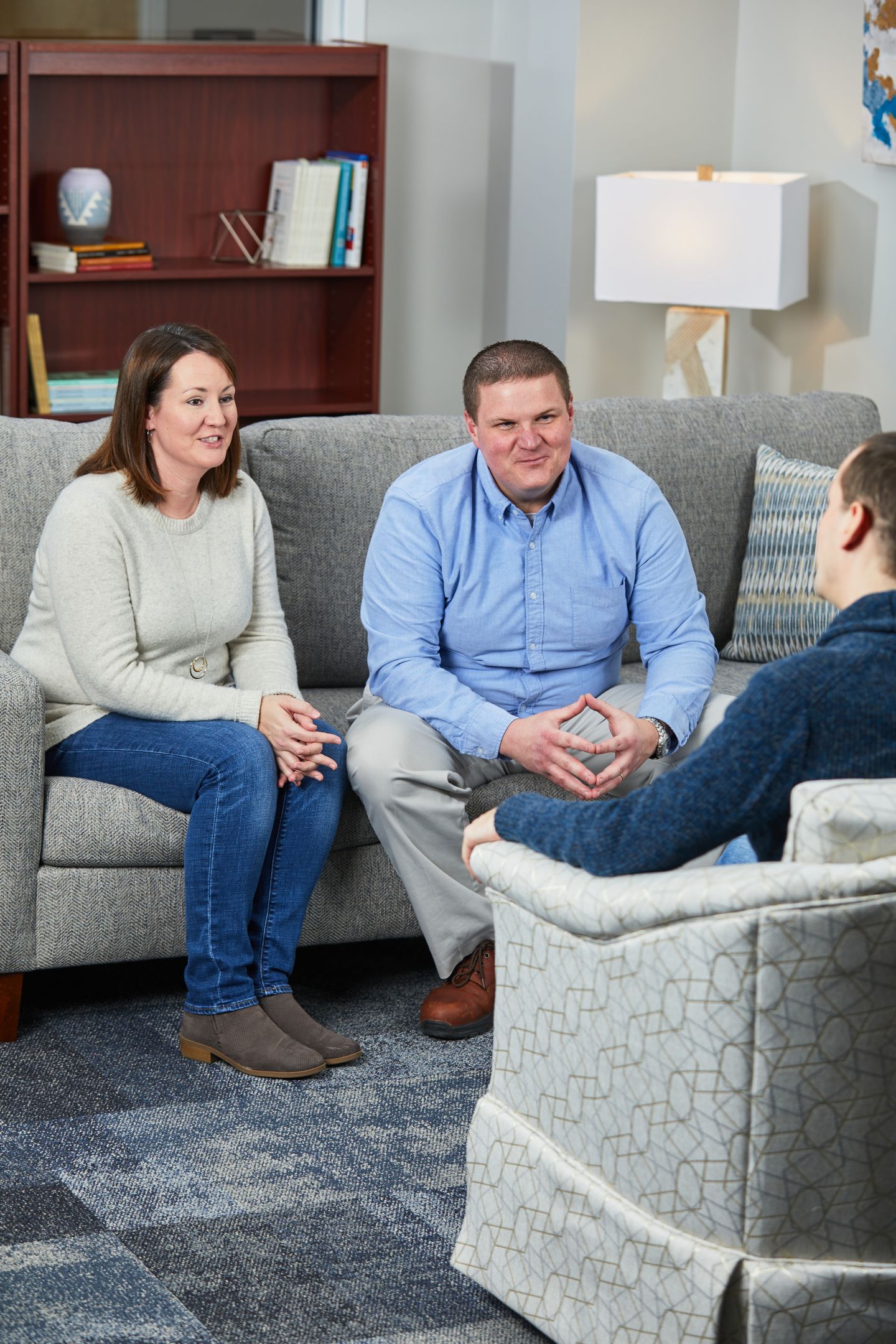 *Kathleen Green, "Life coach," Career Outlook, U.S. Bureau of Labor Statistics, January 2017.
---
What Are the Benefits of Pursuing Liberty's Human Services Degree Online?
Complete your coursework on a schedule that fits your life with Liberty University's award-winning online learning environment.
Study a balanced perspective on the theological principles that underlie psychology, giving you effective human services counseling techniques with a firm biblical worldview.
Be mentored by professors with real-world experience in human services counseling while you explore the cutting-edge scholarship and methods for counseling and life coaching.



---
What Will You Learn in the Master's in Human Services Online Degree?
The core content of the online Master of Arts in Human Services Counseling degree provides a balanced overview of essential theories in psychology while applying this knowledge to specific, real-world counseling practices. In the online master's in human services counseling, you will study the development of the human mind from childhood to adulthood. You will learn how multicultural issues affect counseling in individual and group settings. As a Christian college, Liberty bases this study of human thought and behavior on a Christian worldview and demonstrates how these science and evidence-based practices are informed by biblical principles.
The life coaching area of study for the master's in human services counseling will provide a customizable course of study that will give you the training you need. This track includes the study of vital life coaching techniques that draw on Christian counseling and human services skills. Since the field of life coaching focuses on teaching people how to live a better life, you will be trained on how to educate people on the importance and the benefits of developing a healthy lifestyle. Part of your training will include how to develop your clients' time management skills so that they can maintain a well-balanced life. 
Your coaching and counseling responsibilities may also include various other aspects of life coaching such as providing people with the framework to create personal financial strategies for navigating spending, debt, and investing. In addition to these areas, you will have the opportunity to learn how to guide professionals in their careers by learning project management, cultural awareness, and inter-generational issues that may arise in leadership positions.
Another integral part of the busy professional's needs may be relational counseling. You will gain a thorough understanding of the marriage coaching models, theories, and application that are needed to guide couples through some of the other aspects of life coaching. This knowledge will heighten your effectiveness in formulating strategies in an effective and timely manner.
Please note that the online Master of Arts in Human Services Counseling is not designed to fulfill all clinical counseling requirements. You can view Liberty University's licensure-track Master of Arts in Clinical Mental Health Counseling for more information about counseling licensure.
Online Human Services Degree Program Information
Military Benefits
Liberty University is dedicated to providing world-class educational experiences to military students across the globe. Whether you are a current service member, discharged or retired from service, or the spouse of a service member or veteran, we are here to support you every step of the journey.
As a thank-you for your dedication and service to our country, Liberty is honored to serve and support you in your pursuit of online education by offering the following benefits:
Tuition discounts – $275 per credit hour for graduate courses

Additional discount for veterans who serve in a civilian capacity as a First Responder (less than $625 per course)

8-week courses, 8 different start dates each year, and no set login times
Potential Career Options for Master's Degree in Life Coaching Online Graduates
Graduates of this online master's program will possess mental health support and counseling skills to be useful in private, public, and nonprofit human services settings. These can include Christian counseling ministries, community service agencies, group homes, outreach services, in-home mental health support services, and other types of casework and support settings where counseling skills are needed.
Graduates of the life coaching area of study will have enhanced, graduate-level life coach training that may open ministry and private non-licensure opportunities. Here are just a few more career paths that you may pursue with this degree:
Business consultant
Financial health consultant
Life coach
Non-licensed counselor
Professional development coach
Human Services Counseling Online Degree Program Highlights
Liberty is ranked in the top 1% of more than 2,100 online colleges and universities for academic quality, affordability, and accessibility by BestColleges.com — and one of the top 10 online schools in America by Niche.com. Earning your online life coaching master's degree from a nonprofit university with this kind of recognition will set you apart from others in your field.
Tuition for all undergraduate, graduate, and doctoral programs has not increased in 6 years. While many other online colleges have raised tuition, Liberty has been able to keep costs low as a nonprofit university. 
You can complete the online life coaching degree in as little as 1 year.
You will be granted access to a wide variety of online resources through Liberty University's library portal while you are pursuing an online master's in human services counseling degree.

Our counseling and life coaching courses may be completed 100% online and some courses are offered as on-campus intensives. Liberty's online Master of Arts in Human Services Counseling degree does not lead directly to state licensure as a professional counselor, so please examine what your state of residence requires.
Admission Requirements for Our Online M.A. in Human Services Counseling 
A regionally or nationally accredited bachelor's degree with a 2.0 or above cumulative combined GPA is required for admission in good standing. Please visit our admission requirements page for more detailed admissions related information.
All applicants must submit the following:
Admission application
Application fee*
Official college transcripts
Unofficial college transcripts may be accepted with a completed official transcript request form**
Proof of English proficiency
*There is no upfront application fee; however, a deferred $50 application fee will be assessed during financial check-in. This fee is waived for qualifying service members, veterans, and military spouses – documentation verifying military status is required.
**An official transcript is needed within 60 days of acceptance or before non-attendance drops for the first set of matriculated classes, whichever comes first.