Liberty University's MBA Degree Online Offers Prestigious Accreditation, Affordability, and Flexibility
Liberty University offers a 36-credit hour MBA degree online that can be completed in as little as 1.5 years. Chart your course for success with a Master of Business Administration degree from Liberty University! Enhance your career or begin a new one.  
Our MBA degree plan can help you gain an understanding of business operations with a focus on real-world application, critical thinking, and Christian servant leadership. Prepare for executive levels of management and gain a practical background in strategic marketing, legal issues, and even human-resource-related skills.
In addition to exceptional affordability and flexibility, Liberty's MBA degree online is accredited by the Accreditation Council for Business Schools and Programs (ACBSP). ACBSP is a voluntary program-specific accreditation above and beyond what is required by the Department of Education. This accreditation can enhance your degree and make your résumé more marketable.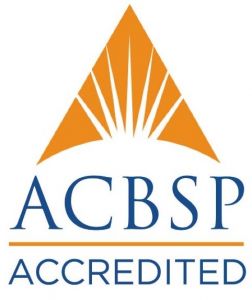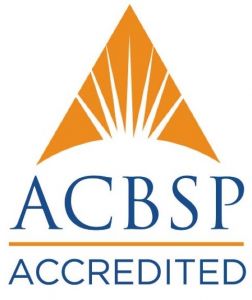 Among only 3% of business schools worldwide to receive ACBSP accreditation
---
Why Choose Liberty University's Master of Business Administration Online Degree?
Liberty University's 100% online Master of Business Administration (36-credit-hour program) is designed to strengthen your leadership skills. For those busy professionals who want to obtain their MBA but find themselves short of time, this program is a must. This is one of the fastest online MBA programs available. 
In addition to the ability to get your degree faster, the flexibility of our online MBA degree allows you to pursue this master's degree from the comfort of your own home or office. Work on building your professional contacts as you build on foundations of entrepreneurship, business, and management in a variety of organizations. Our MBA degree online helps equip you with the effective communication skills and research practices you need to thrive in the business world. 
The benefits of our 36-hour MBA degree are as follows:
Obtain your degree in an accelerated manner with one of the fastest online MBA programs available.

Liberty University's MBA accreditation through ACBSP help ensure that your degree is well-respected.

MBA students can find plenty of opportunities to network and grow their business contacts.

Get out into the field quickly to transform your knowledge into wisdom.
---
What Will You Learn in Our Masters of Business Administration Online Degree?
Courses within Liberty's online MBA degree teach you the fundamental concepts of business administration. Learn about strategic marketing, organizational structure, global business concepts, and the fundamentals of human resources. Our 36-credit-hour MBA degree online is ideal for working professionals or those who want to fast-track earning a master's of business administration online degree. 
This Master of Business Administration program allows you to learn all you need for MBA general management online. Obtain a working knowledge of the steps of the decision-making processes involved in creating a strategic marketing program. Our MBA program is also designed so that you will also learn about the social and technical systems of organizations with an emphasis on the structural changes necessary to improve and maintain productivity and quality of work life. 
In addition, Liberty University's online MBA can give you access to the essential knowledge you need in the day-to-day management of a company. Gain a knowledge base in essential human resource topics and learn how to evaluate and implement best practices in the human resources field. You will also study concepts and analytic methods that are useful in understanding the management of a firm's operations.
Featured Courses
---