Learning and Career Outcomes
FRequently ASked Questions
Transform Lives with Liberty University's Master of Applied Psychology Online
Are you fascinated by how the human brain works and passionate about applying these insights to improve the lives of others? If so, Liberty University's master's in psychology online program – applied psychology is the program for you! 
What Is Applied Psychology?
Applied psychology takes insights from psychological theories and applies them to a variety of settings like schools, corporations, and clinical environments. Rather than researching and developing theories, you will be on the front lines. You'll use innovation to determine how to best incorporate these theories to improve your industry. A master's in applied psychology will help you understand the needs of the people around you and how to meet them.
Meet Needs in a Variety of Fields
You'll find that pursuing a degree in applied psychology can provide you with a diverse skill set. You can then use these skills to positively affect people in many different settings. Take a look at what you can do with one of our specializations in applied psychology:
General Psychology – Customize your degree to match your unique goals by mixing and matching various course options – ranging from child psychology and behavior support to adult psychology and developmental neuropsychology.
Developmental Psychology – Help people reach their full potential at different life stages by understanding how humans grow and develop throughout the lifespan. You may work with patients in a hospital, school, or even your own practice!
Industrial/Organizational Psychology – Apply your skills to improve work relations within a company. You may improve the company's culture and employee satisfaction.
Public Mental Health – Develop programs and methods for fostering mental wellness in communities and organizations. You may work in mental health education, epidemiology, case management, and more!
How an Online Master's in Psychology Can Benefit You
Are you looking for a lucrative career that combines your love for theory with your love for working with people and your heart for service? If that sounds like you, earning a master's in applied psychology is the perfect first step towards your dreams.
An applied psychology degree can help open the door to a variety of careers in the behavioral sciences field. Some of the positions you could pursue with this degree include:
Caseworker
Non-licensed counselor
Psychology technician
Research assistant
Social services manager
Additionally, completing a master's degree may help you earn a higher salary. According to the Bureau of Labor Statistics, professionals with a master's degree earned approximately 18% more than those with only a bachelor's degree in 2021.* With a master's degree under your belt, you too could pursue a significant pay increase in your current job or in another role entirely.
*Bureau of Labor Statistics, U.S. Department of Labor, at Earnings and unemployment rates by educational attainment, 2021 (viewed online July 7, 2022). Cited projections may not reflect local and/or short-term economic or job conditions and do not guarantee actual job growth.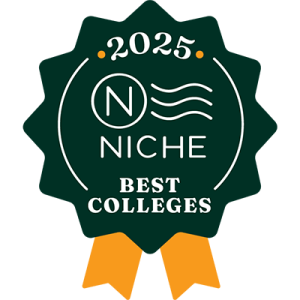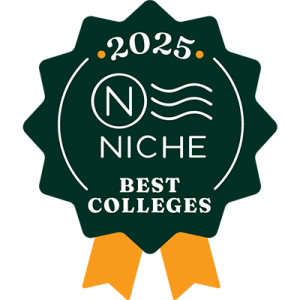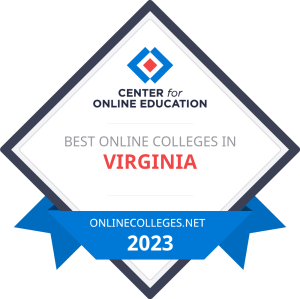 ---
Why Choose Liberty's Master's in Psychology – Applied Psychology? 
At Liberty University, your success is our success, which is why we have designed an applied psychology master's degree that can meet your career goals and academic needs. Our applied psychology master's degree contains courses that are tailored to whichever specialization you choose. This can help provide you with the foundation you need for any career in psychology while giving you the depth of knowledge required for your specific career goals.
Specializations Designed for You
With the general psychology specialization, you'll have the freedom to customize your degree by choosing which courses you'd like to take from a wide variety of options. Through our developmental specialization, you can be better equipped to use empirical research to evaluate developmental issues across the lifespan and offer practical solutions based on sound research. The industrial organization specialization can better equip you to apply psychological concepts to understand human thinking and behavior in organizational settings. The public mental health specialization covers how to promote mental well-being at the community level.
Gain Experience in Your Field
No matter which specialization you choose, our applied psychology program will focus on using these concepts in real-world settings through application-based assignments and projects. Through this, you can gain the experience you need to succeed in your chosen profession.
A Faith-Based Education
Our master's of psychology online — applied psychology emphasizes our Christian worldview and how we can use studies in psychology to optimize human functioning while glorifying God.
Our dedicated faculty will challenge you to bridge psychological understandings with a biblical worldview. You'll learn how psychology confirms and supports the truths taught in God's Word. By studying applied psychology at Liberty University, you can be better prepared to practice it in a way that complements a Christian worldview.
Pursue Your Degree with Confidence
Because our master's in applied psychology is offered completely online, you can remain active in your job, family, and community without worrying about taking courses on campus. You can have confidence that you can be well-prepared for your career in applied psychology because Liberty provides you with:
A commitment to the Christian faith

A flexible online format

Dedicated faculty

Specializations personalized to your career goals

Strong academics
MA in Applied Psychology Specializations
When you pursue the Master of Arts in Psychology, you will choose one of the following specializations to personalize your degree to your unique professional goals.
Industrial/Organizational Psychology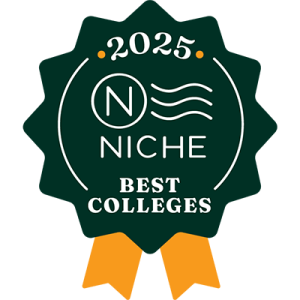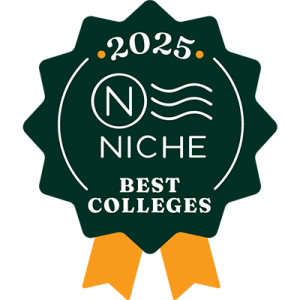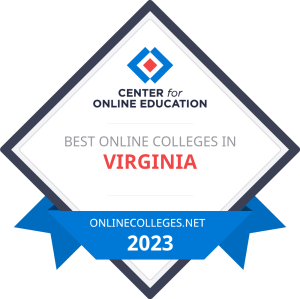 What Will You Learn in Our Master's Degree in Psychology – Applied Psychology?
Liberty's master's in applied psychology can take you on a fascinating exploration of psychological science and Christian faith. Through 5 essential psychology courses, you can gain advanced training in research methods and statistics in psychology. Our master's in applied psychology degree program is designed to help you understand how various individual social and cultural factors influence thoughts, feelings, and behaviors.
Through 5 core courses in Liberty University's master's in applied psychology, you can learn:
Cognitive psychology theory and research 

How to design, conduct, and present your own research

Methodology, statistical techniques, ethics, and data analysis in research

Theories for human behavior in social contexts 

The relationship between psychological science and Christian faith
Our applied psychology master's degree also gives you the unique opportunity to customize your degree with an area of study. These specializations are designed to give you a better understanding of the field of psychology in specific contexts.
The general psychology specialization is the most flexible option. This concentration includes 2 courses in test construction/validation and the psychology of learning. Then, for the remaining 5 specialization courses, you'll be able to take any 500-600 level psychology courses of your choosing – so you can get the specific training you need to match your unique goals.
The developmental concentration can help you become a critical consumer of developmental research within physical, cognitive, emotional, and social domains and implement empirically supported solutions to real-world problems. 
The industrial/organizational psychology concentration can strengthen your skills in evaluating and applying organizational research so that you are prepared to lead in the industrial and organizational psychology field.
The public mental health specialization can help equip you to address the growing mental health crisis in today's society – so you can create positive change in communities and in the lives of individuals.
---
Career Options for Graduates with an Applied Psychology Master's Degree
As someone who is passionate about helping others, you're interested in pursuing this degree so you can make a profession out of it. So, what can you do with a master's in applied psychology? 
Take a look at some of the careers that may be available to you after completing your online psychology master's degree:
Developmental specialist

Employment counselor

Human resource analyst

Rehabilitation counselor

Social services manager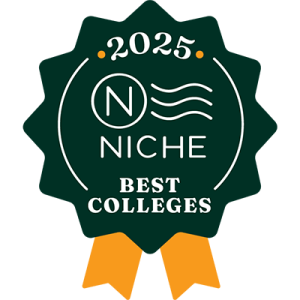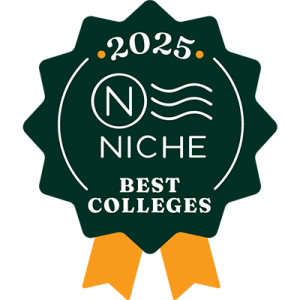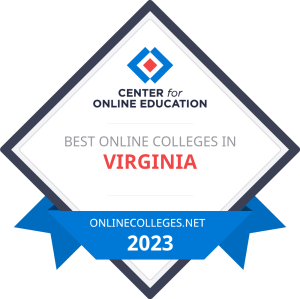 Online Master's Degree in Psychology – Applied Psychology Highlights
We are

recognized by multiple institutions for our academic quality, affordability, and accessibility. Our commitment to excellence also helped us rank in the top 10% of Niche.com's best online schools in America. Earning your online master's in psychology — applied psychology degree from a nonprofit university with this kind of recognition can help set you apart from others in your field.

Your success is our success, which is why we're committed to providing quality academics at an affordable tuition rate. While other colleges are increasing their tuition, we've frozen tuition rates for our undergraduate, graduate, and doctoral programs for the past 9 years  ̶ and counting.

Students enrolled in our master's degree in applied psychology program will have access to a wide variety of resources through Liberty's research portal.

Liberty graduates are frequently sought after by prestigious companies for their integrity, personal discipline, and versatility.

Students enrolled in our Master of Arts in Applied Psychology can transfer in up to 50% of their degree total from another accredited college.

You may experience an increase in job opportunities in public service after completing our master's in applied psychology online degree.
---
Master's in Applied Psychology Information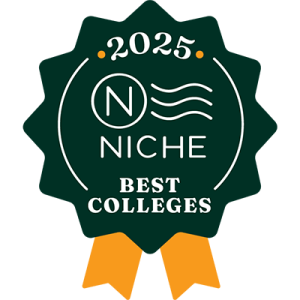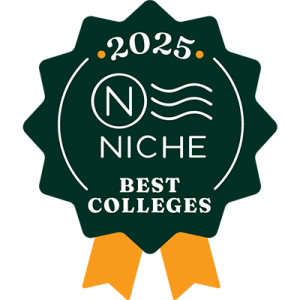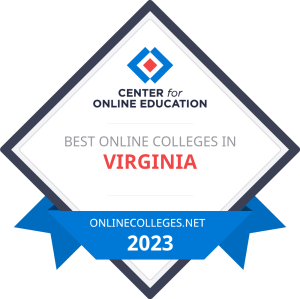 Military Benefits
Liberty University is dedicated to providing world-class educational experiences to military students across the globe. Whether you are a current service member, discharged or retired from service, or the spouse of a service member or veteran, we are here to support you every step of the journey.
As a thank-you for your dedication and service to our country, Liberty is honored to serve and support you in your pursuit of online education by offering the following benefits:
Tuition discounts –

$275 per credit hour for graduate courses

Additional discount for veterans who serve in a civilian capacity as a

First Responder (less than $625 per course)

8-week courses, 8 different start dates each year, and no set login times (may exclude certain courses such as practicums, internships, or field experiences)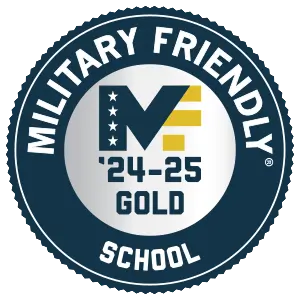 Admission Requirements for Our Master's in Applied Psychology 
Applicants must have a regionally or nationally accredited bachelor's degree with a 2.5 GPA or above for admission in good standing. Please visit our admission requirements page for more detailed admissions-related information.
All applicants must submit the following:
Admission application

Application fee*

Official college transcripts

Unofficial college transcripts may be accepted with a completed official transcript request form**

Proof of English proficiency (for applicants whose native language is other than English)
*There is no upfront application fee; however, a deferred $50 application fee will be assessed during Financial Check-In. This fee is waived for qualifying service members, veterans, and military spouses – documentation verifying military status is required.
**An official transcript is needed within 60 days of acceptance or before non-attendance drops for the first set of matriculated classes, whichever comes first.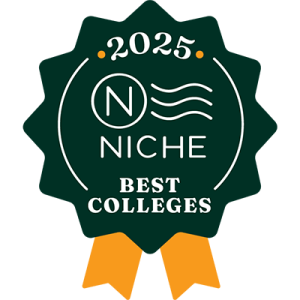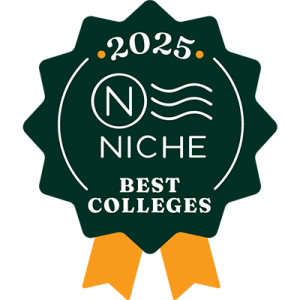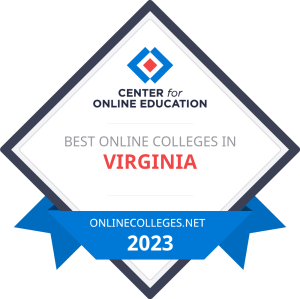 Frequently Asked Questions About Master's in Psychology Degrees
Can I get my psychology degree online?
How long does it take to get your master's in psychology?
Do I need a bachelor's in psychology to get a master's?
What is the best accredited school for psychology?
Transfer Policies
At Liberty, we want to help you make the most of your prior education by allowing you to transfer in previously earned college credit. That's why you can transfer in up to 50% of your total credits for a master's or doctoral program!
Some restrictions apply. Please visit our Transfer Policy page for more information.