Learn How to Oversee Critical Operations with Our MBA in Project Management Online
Our 100% online MBA in Project Management degree program can advance your understanding of project management and set you apart as a leader in your organization. Liberty's project management courses focus on providing instruction on how to manage teams and develop a project plan, performance measurement, evaluation, quality control, effective outsourcing, and managing risk, all of which are pertinent to the field of business — both nationally and globally.
Our online MBA in Project Management program features foundational business courses as well as advanced and universal concepts that can help you jump-start your career as a business professional.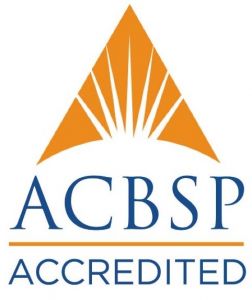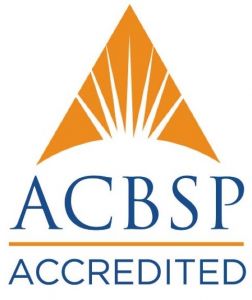 Among only 3% of business schools worldwide to receive ACBSP accreditation
What is a Master of Business Administration in Project Management
The MBA in Project Management is designed to give you essential business management and leadership training specialized to project management work. By learning the skills you need to manage teams in working toward specific business goals, you can help make projects move more smoothly. This program emphasizes the tools, processes, and techniques used by project managers to handle small to large teams with multi-stage projects, as well as managing key performance indicators for businesses in any industry.
Whether you are seeking to advance in your current role or break into a new career, our program is designed to equip you with the knowledge and training needed to be successful as a project manager. Throughout our online MBA in Project Management degree program, you can participate in advanced studies of planning, scheduling, communication, negotiation, and leadership. We want to help you sharpen the skills and knowledge you already possess in advanced studies so that you can be prepared for a career in project management.
If you want to focus even more of your course content on project management, then Liberty's Masters in Project Management could be a better fit for your goals.
---
Why Choose Liberty's Online MBA in Project Management Program?
Our online MBA in Project Management is accredited by the Accreditation Council for Business Schools and Programs (ACBSP) and is an industry leader among MBA in Project Management programs. Courses in this online degree can help prepare you with contact hours in project management required to sit for the certification examination offered through the Project Management Institute (PMI).
Liberty University is one of the largest private, nonprofit universities in the nation and the largest university in Virginia. We work hard every day to live up to those credentials by improving our curriculum and teaching methods continually as well as by building upon the strengths you possess when you enter your program. Our Master of Business Administration – Project Management degree program is offered 100% online, which allows you to continue your career while completing your MBA.
Become Qualified to Pursue Your CAPM Certification
Liberty's MBA in Project Management online can help you prepare to sit for the CAPM examination, which is a credential conferred through the Project Management Institute (PMI). Our program provides you with courses that cover the basic skills included in the exam so you can pursue this certification.
The Certified Associate of Project Management (CAPM) is a valuable certification that can do the following:
Demonstrate your ability to professionally navigate a variety of challenges in project management

Give employers confidence in your ability to effectively manage projects and teams

Help you advance in your current career

Open opportunities for new careers within the field of project management
---



---
Common Questions
While researching project management MBA programs, you may have questions about how this program can help you meet your career goals. Below are some common questions about our project management MBA online program.
What can I do with an MBA in Project Management?
Do you need an MBA to be a project manager?
Is a PMP better than an MBA?
---
What Will You Learn in Liberty's MBA in Project Management Online Program?
Our online MBA in Project Management explores the integral aspects of business and leadership in project management. You can learn about the various components of project management in relation to project selection, aligning projects with organizational strategy, estimating project times and costs, and managing risk.
Training in leading project teams is provided as an in-depth study of high-performance teams, managing team conflict, motivation, and the empowerment of teams. As a project manager, you will not only need skills in organization and implementation but also in human relations. Additionally, you can learn how to efficiently plan, design, implement, assess, and report project performance.
We want to prepare you for any situation that may arise in your career as a project manager. For that reason, we have created a specialized course that focuses on risk management. This course covers the principles and concepts of risk management, process and planning, critical success factors for effectiveness, and how to perform qualitative and quantitative risk analysis. Our desire is that you can be better prepared in creating quality project management processes for successful outcomes.
Our courses are taught by business professionals with real-world, practical experience. Through our flexible online format, you can have the opportunity to learn from these industry leaders while remaining in your current position and improving your knowledge, experience, and résumé! Liberty University's MBA in Project Management offers an unparalleled online community, emphasizing Christ-centered business practices, ethical decision-making, and faculty mentorship. By the end of your MBA, you will have completed a capstone project to demonstrate your expertise, which can boost your marketability as a practiced project manager.

Featured Courses
---