learning and career outcomes
frequently asked questions
Available Doctoral Degrees Online
Why Pursue a Doctoral Program Online?
Earning a terminal degree is both an invaluable experience and a rewarding investment. Throughout your program, you can learn advanced techniques and knowledge within your field to help you excel professionally while leading others. Additionally, hands-on experience is available in most of our programs, and you'll have the opportunity to complete independent research, making you a subject matter expert. Take a look below to find out why you should pursue your doctorate.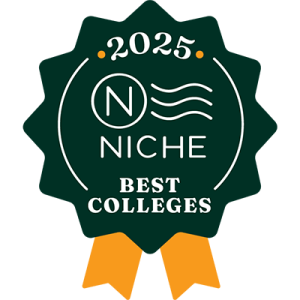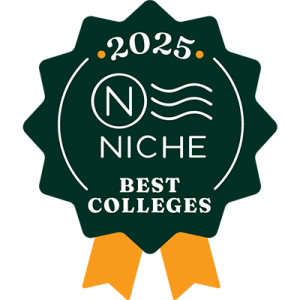 Return on Investment
What are the rewards? With a doctoral degree, you could receive a median salary that's 22% higher than your professional counterparts with only a master's degree, according to the Bureau of Labor Statistics.* What may initially feel like a sacrifice is actually a wise investment that could increase your potential for earning an advanced position, a leadership role, and/or a higher salary.
PhD degrees online and other doctoral degrees are an investment of both time and money — but obtaining one can help enrich your life. While you spend time studying, researching, and writing throughout your degree, you can find great personal and professional satisfaction along the way.

Employment Opportunities
If the purpose of pursuing your doctoral degree is to gain new employment, you're on the right track. The Bureau of Labor Statistics anticipates an 8.9% increase in entry-level positions that require applicants to have a doctoral degree by the year 2030.** Plus, your doctoral degree can help make you a more qualified candidate than someone with a master's.
If you haven't started yet, don't worry. Liberty University offers 75+ online doctoral degrees in a variety of areas and career fields. Our doctoral programs are designed to help give you a professional edge — whatever your calling may be.

Convenience

Chances are you're a working professional with a home, a family, and an active social life. What if you could pursue your degree while still working full time? Or take classes without moving your family across the country or the globe?
By earning your doctorate online, you'll have the opportunity to reap all the benefits of higher education, advanced training, and scholarly research without pausing your life. You can complete classes on your own time and at your own pace while maintaining your professional and social relationships.
*Bureau of Labor Statistics, U.S. Department of Labor, at Earnings and unemployment rates by educational attainment, 2020 (viewed online Sept. 10, 2021). Cited projections may not reflect local and/or short-term economic or job conditions and do not guarantee actual job growth.
**Bureau of Labor Statistics, U.S. Department of Labor, at Employment, wages, and projected change in employment by typical entry-level education (viewed online Sept. 10, 2021). Cited projections may not reflect local and/or short-term economic or job conditions and do not guarantee actual job growth.
Why Choose One of Liberty University's Online PhD Programs, Professional Doctorates Online, or Postgraduate Degrees?
You believe in leadership excellence. So do we. That's why at Liberty University, we can help you become an essential contributor to your field and the kind of leader who inspires others. By pursuing one of Liberty's online doctoral programs, you can prepare to impact your profession as an innovative thinker, industry leader, and respected expert.
If you've already earned an accredited master's degree and want to flourish at the top of your career field, then one of Liberty University's online doctoral programs or postgraduate degrees may be right for you. You'll find that an online PhD, EdD, DNP, DBA, or other advanced degree may not only increase your salary potential — it could also help boost your job performance. Whether you're in academia or the private sector, Liberty offers numerous accredited online doctoral programs that can help you become a leader in your field.
As a university committed to both excellence and integrity, Liberty University is one of the premier colleges offering online degrees. We understand that life doesn't stop when you go back to school, so our online doctoral programs vary in format, depending on your degree. Most of our doctoral and postgraduate degrees are 100% online, and only a few require on-campus visits.
Most of the on-campus requirements are completed through one or more intensives — week-long classes held on our beautiful Lynchburg, Va., campus — that supplement your online classes. Intensives are rich opportunities for you to network, connect with your professors and classmates, and enjoy all the benefits of being a Liberty University student on campus. Intensives are typically offered multiple times per year for your convenience.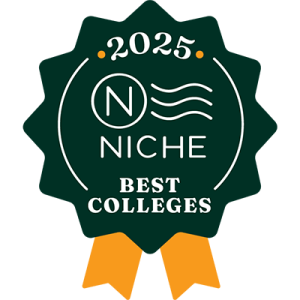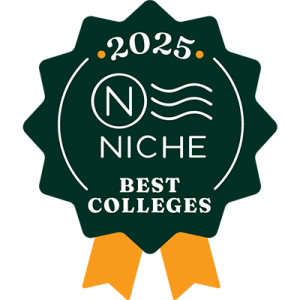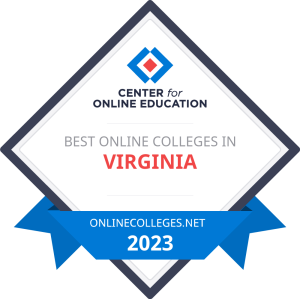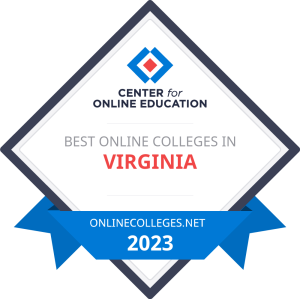 Highlights of Liberty's PhD Online Programs and Professional Doctoral Degree Programs
We are

recognized by multiple institutions for our academic quality, affordability, and accessibility. Our commitment to excellence also helped us rank in the top 10% of Niche.com's best online schools in America. Earning your online doctoral degree from a nonprofit university with this kind of recognition can help set you apart from others in your field.

Tuition for all undergraduate, graduate, and doctoral programs has not increased in 9 years.* While many other online colleges have raised tuition, Liberty has been able to keep costs low as a nonprofit university.

Liberty University is accredited by the Southern Association of Colleges and Schools Commission on Colleges (

SACSCOC

).

Our online PhD programs and other doctorates are primarily offered in 8-week courses with 8 different start dates each year and no set login times.

Most of our doctoral programs are 100% online. Some programs also have required residential intensives, which provide opportunities for you to visit our beautiful campus, study in our state-of-the-art facilities, and build your professional network.

Depending on the particular degree you choose, our online doctoral programs can be completed in just 2-3 years.
*Please note: Beginning Spring 2022, tuition rates for Liberty's PMHNP programs will increase. Current students who have already matriculated may be eligible for grandfathered rates. For questions, please contact Academic Advising.
Liberty's Online Program Awards
Our online doctoral degrees are widely recognized for their academic quality. Here are just some of the awards our programs have received: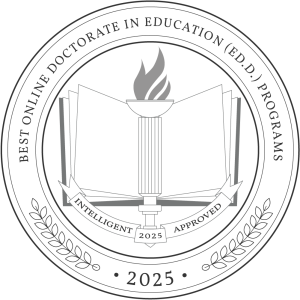 What Will You Learn in Our Online Doctoral Programs?
By pursuing one of Liberty's online PhD programs or doctoral degrees, you can learn how to solve problems and recognize potential growth opportunities in your field. Every postgraduate and doctoral program — from counseling and education to nursing and divinity — can help strengthen your skills in research, data analysis, writing, and the application of theory to real-world scenarios.
At Liberty, we strive to be one of the most affordable online colleges in the world, and our reputation for upholding rigorous academic standards is widely recognized. You'll work hard for your doctorate degree — and be glad that you did.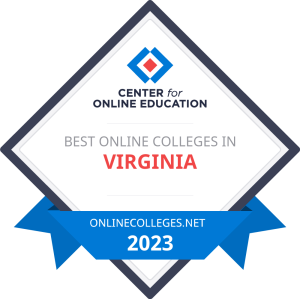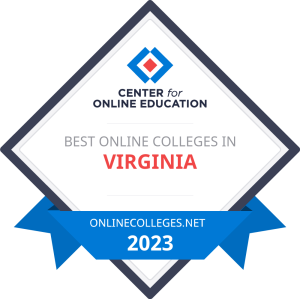 ---
What Can an Online Doctoral Degree Program Do for Your Career?
A doctoral degree is a terminal degree — the highest level of education for a particular area of study. Completing a PhD program or one of our other doctoral degrees can give you a level of discipline and specialized knowledge that can not only help equip you for a leadership position in fields like education, counseling, business, and ministry, but can also help make you an attractive hire to many employers.
In highly competitive fields, certain positions go exclusively to applicants with doctoral degrees. As more and more employers seek candidates with terminal degrees to fill top positions, the demand for quality, flexible education is growing. You no longer have to choose between becoming one of those candidates and maintaining your current work-life balance — you can start one of our doctoral programs without leaving home. Liberty's online doctoral programs allow you to further your career without putting your life on hold.
Frequently Asked Questions
Can I get a doctoral degree online?
Can I pursue a doctorate without a master's?
Are online doctoral programs credible?
How many years is a doctoral degree?
What types of doctoral degrees are available?
What if I'm not ready to pursue a full doctoral degree?
Do online diplomas say "online"?
Military Benefits for Liberty's Online Doctoral Programs
Liberty University is dedicated to providing world-class educational experiences to military students across the globe. Whether you are a current service member, discharged or retired from service, or the spouse of a service member or veteran, we are here to support you every step of the journey.
As a thank you for your dedication and service to our country, Liberty is honored to serve and support you in your pursuit of online education by offering the following benefits:
Tuition discount –

$275 per credit hour for EdS/EdD programs

Pursuing one of our other doctoral degrees?

Find out how

you can earn a doctorate for only

$300 per credit hour!

Additional discount for veterans who serve in a civilian capacity as a

First Responder (less than $625 per EdS/EdD course*)

8-week courses, 8 different start dates each year, and no set login times (may exclude certain courses such as practicums, internships, or field experiences)
*First Responder Discount cannot be combined with Liberty's $300/credit hour military discount.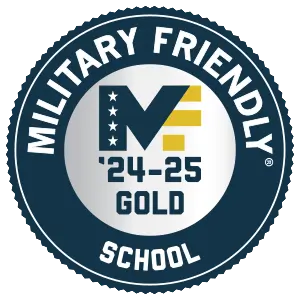 Admission Requirements for Our Online Doctoral Programs and Postgraduate Degrees
Admission requirements will vary depending on the particular postgraduate or doctoral degree you're interested in. Below you'll find links to detailed admissions-related information for each postgraduate and doctoral degree online offered at Liberty University:
Transfer Policies
At Liberty, we want to help you make the most of your prior education by allowing you to transfer in previously earned college credit. That's why you can transfer in up to 50% of your total credits for a master's or doctoral program!
Some restrictions apply. Please visit our Transfer Policy page for more information.