Military Tuition Assistance
As part of Liberty University's commitment to providing excellent service to military students, we have a team of professionals available to assist you with your Tuition Assistance funding. Tuition Assistance (TA) is a government benefit offered to current service members of all branches of the Armed Forces to assist with the cost of tuition. Some Department of Defense employees and military spouses may also be eligible to receive a form of Tuition Assistance. 
Here you may find information on the general process to request TA and policies for utilizing Military Tuition Assistance. Click your branch of the military below for more specific information relevant to the type of Tuition Assistance you will be using. 
---
How to Request Tuition Assistance
The process for requesting Tuition Assistance is generally the same for all branches of the military and is outlined in the basic steps below. However, please also see the additional links at the top of this page for more information regarding the specific type of military Tuition Assistance you are using.
Speak with your local Education Office to ensure your eligibility for Tuition Assistance.
Follow their instructions on how to request Tuition Assistance for your course(s). Take note of the timeframe in which you are able to request your TA indicated in the chart below.
The military approves your TA request.
Ensure the Office of Military Affairs has received your approved TA request for processing. You may be required to submit this to us directly by fax: (434) 455-1287 or email: LUOMilitary@liberty.edu.
The Office of Military Affairs posts the TA credit to your account and you complete Financial Check-In by the posted deadline.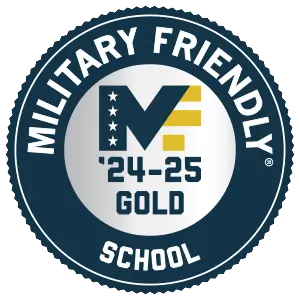 ---
TA Request Timeframes
Army

Start: 60 days before term starts
End: 7 days before term starts

Air Force

Start: 45 days before term starts
End: 7 days before term starts

Navy

Start: 120 days before term starts
End: 14 days before term starts
Marines

Start: 60 days before term starts
End: 1 day before term starts

Coast Guard

Start: 90 days before term starts
End: 16 days before term starts

MyCAA

Start: 60 days before term starts
End: 1 day before term starts
---
Tuition Assistance Policies
GI Bill® Benefits and Tuition Assistance
---
GI Bill® is a registered trademark of the U.S. Department of Veterans Affairs (VA). More information about education benefits offered by VA is available at the official U.S. government Web site at https://www.benefits.va.gov/gibill.