Understand the Mysteries of the Bible by Earning a Master's Degree in Biblical Studies
Our master's in biblical studies degree online will provide you with a detailed look at the various books of the Bible in order to create a well-rounded framework for biblical language study. By earning your Master of Arts in Biblical Studies degree online, you will receive in-depth knowledge of the Old and New Testament and an understanding of integral biblical foundations. Our biblical studies master's degree is designed to promote strong research skills and a high level of understanding of the Bible for our students.
With an average timeframe of just 2 years to complete, our master's degree in biblical studies is a great choice for students who wish to further their knowledge of the Bible, serve as global missionaries, become biblical scholars, or provide higher education instruction. Each of the courses within our master's in biblical studies degree online builds upon a core focus of research. This is accomplished by providing courses that hone in on the various hermeneutics of the Bible.
Our program also provides opportunities for exploration of the Old and New Testament, Greek syntax, and Hebrew syntax and exegesis. This makes it an ideal degree for those who wish to pursue a Ph.D. in Biblical Studies.
Accreditation
Liberty University's John W. Rawlings School of Divinity is accredited by the Commission on Accrediting of the Association of Theological Schools (ATS). Your divinity degree is approved by ATS and has met rigorous accreditation standards. So you can feel confident that your degree is both academically excellent and well-respected among churches, ministries, and nonprofit organizations.

---
Why Choose Our Master's in Biblical Studies Degree Online
Liberty University strives to continually improve and promote student success. We not only want to provide students enrolled in our master's in biblical studies degree with a foundational understanding of the Bible's Old and New Testaments but also provide students with the opportunity to read the Bible in the original Greek and Hebrew languages. By pursuing this degree, you can gain a better understanding of the importance of the definitions of words in other languages and how they translate into English versions of the Bible.
Benefits of Earning a Master's in Biblical Studies Degree
Increase your job opportunities in religious organizations after completing our master's in biblical studies online degree.
Learn from experienced professors in the field of biblical studies.
Transfer in up to 30 credit hours from another accredited college.
Liberty's online ministry master's degrees have received BestColleges.com's Best Online Master's in Ministry award for 2019.
Unlike many bible colleges or seminaries, Liberty University is accredited by the Southern Association of Colleges and Schools Commission on Colleges (SACSCOC) to award associate, bachelor's, master's, and doctoral degrees.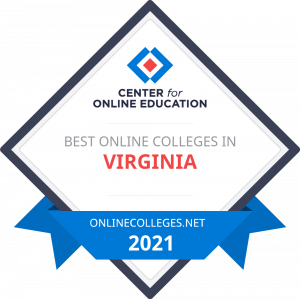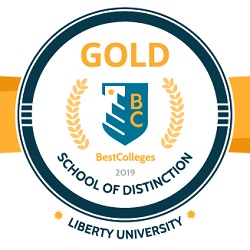 ---
What Will You Learn in Our Master's in Biblical Studies Degree Online?
Liberty University's Master of Arts in Biblical Studies is designed to help you interpret biblical passages using advanced research skills and original biblical languages. Through exciting bible classes, you will have the opportunity to create an original research thesis covering a current biblical studies topic as you examine major critical issues in the Old and New Testaments from an evangelical perspective.
With a master's in biblical studies degree online, you can gain insight into the Bible, grow in your relationship with Christ, and prepare to use your degree in your career and ministry!
Biblical Studies Featured Courses