Whether You're Career Military or Headed to Civilian Life, a Degree Prepares You for What's Next
From aviation or cybersecurity to nursing or sports management, Liberty offers over 600 online associate, bachelor's, master's, and doctoral-level degree programs as well as undergraduate certificate and graduate certificate programs.
Earning a degree means you'll compete better in today's labor market in almost every industry, whether you're adding to your existing expertise or exploring a new career field.
With an 8-week class format, no set login times, and eight start dates per year, Liberty's online programs make it possible that nothing needs to interrupt your education — even a deployment.
No matter where you are, you'll have access to an extensive digital library, online study aids, writing resources, and technology support. Also, all of our online programs meet the same rigorous accreditation standards as our residential programs, so you can be confident your degree will be well-respected.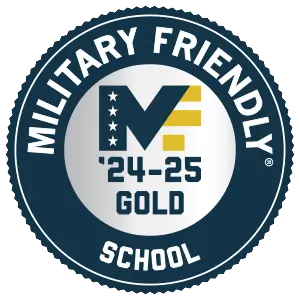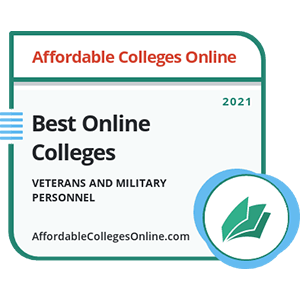 ---

Admissions Guide
Ready to take action?
Here are your first 5 steps in getting started with a degree program at Liberty University. They will help you successfully navigate the admissions process so you can begin your classes without delay.
If you have any questions, our staff is specifically trained to serve the military community, so contact us — it's our privilege to serve you.
Apply for admission
Submit your admissions documents
Explore your military benefits
Set up your military and/or veterans benefits funding
Enroll in classes and complete Financial Check-In
For more information, see our Military Admissions Guide.

Transfer Credit
There are no secrets to success – it's the result of hard work and preparation. You've put a lot of hard work and preparation into getting where you are now, and we're here to help that hard work go even further.
Your military experience can position you to finish your degree sooner than you think, so visit our Military Transfer Credit Evaluation page to find out how you can maximize your training while pursuing a degree at Liberty University. 
Free Evaluation of Military Training for College Credit
CLEP and DSST Test Scores
Military Degree Plans
Military Transfer Credit Programs
Additional Transfer Credit Information
Have questions? Contact our Military Evaluations Coordinators at miltransfer@liberty.edu.
Military-Specific Academic Programs
Our dedication to the military community extends far beyond our commitment to excellent education benefits and specialized service. We also take seriously the privilege of training men and women who support service members where they are, whether on- or off-base, in the midst of a deployment, or through the transition of coming home.
Get a degree in military chaplaincy through the Liberty University Center for Chaplaincy — the largest educator of our nation's military chaplains — or add a specialization in military resilience to any of a number of relevant undergraduate or graduate degrees. 

Liberty University's 

Institute for Military Resilience (IMR)

 exists to supplement the training for military personnel with relevant, faith-based curriculum and 

resources

. Courses available through the IMR have been created to educate service members, their spouses, pastors, and caregivers about the mental, physical, social, and spiritual needs associated with the hidden wounds of war.