We're Grateful for Your Service — Now it's Our Turn to Serve You.
As a university inspired by your service, we take our commitment to being military-supportive seriously. Not only are our degree plans designed to accommodate frequent changes in duty stations, but we offer military-specific scholarships — like our Heroes Fund Scholarship — and we were named the first Purple Heart University in Virginia.
To show our appreciation for the sacrifices you make daily on behalf of every U.S. citizen, Liberty University offers you a variety of benefits and services. If you are a military service member, veteran, or military spouse, our designated staff — who are specifically trained to serve the military community — are available to answer your questions and help you make the most of your education benefits.

---

Tuition Assistance
While Tuition Assistance (TA) is a government benefit offered to all current service members of the Armed Forces, there are unique requirements for each branch. Click your branch of the military below for more specific information relevant to the type of Tuition Assistance you will be using.
And as part of Liberty University's commitment to providing you with excellent service, we have a team of professionals available to assist you with any questions you have regarding your Tuition Assistance funding. 

Veterans Benefits
Liberty University is approved by the Veterans Administration to process GI Bill® and Veteran Benefits for students. There are unique requirements for each type of benefit, so please use the links below to review more specific information relevant to the type of Veterans Benefits you will be using.
And as part of Liberty University's commitment to providing you with excellent service, we have a team of professionals available to assist you with any questions you have regarding your Veterans Benefits funding. 
---
Military Benefits Guide
As a member of the Armed Services, a veteran, military spouse, or DoD employee, you are eligible for a number of military benefits, so make sure you take advantage of all that Liberty has to offer!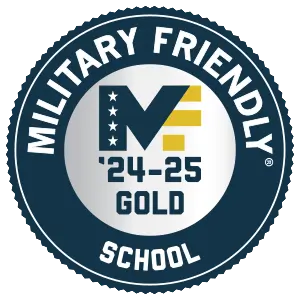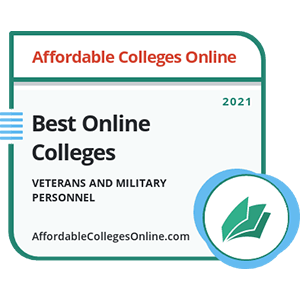 ---
No Cost Books for Undergraduate Students
Complete all your undergraduate courses without paying for a single textbook — nearly every textbook at Liberty has been replaced by no-cost electronic resources. This means you can save an average of $800 to $2,000 per semester.
---
Military Child Discount
We recognize the sacrifice military members and their families make. As a thank-you, starting Spring 2023, we now offer a 15% discount off our regular full-or part-time tuition rates for new online students, regardless of age, whose parent(s) served honorably in the military.* Please contact us at (800) 424-9595 for more information.
*Some exclusions apply. This cannot be combined with other discounts.
---
Financial Check-In Guide
The last step to take before beginning your classes is completing Financial Check-In (FCI). This is the final stage of registration and the process through which you confirm your class schedule and make payment arrangements using your military benefits.
It is vital that you complete FCI by the deadline — failure to do so may mean your courses getting dropped and/or a $150 late fee being assessed. As a military student, there may be some additional information you need to know to complete FCI, so please review our Financial Check-In Guide. You can avoid missed Financial Check-In penalties by staying up-to-date with upcoming dates and deadlines.
---
Heroes Fund Scholarship
At Liberty University, we are continually moved by the selflessness of our men and women in uniform. Each day, you face trying and dangerous circumstances, expecting little in return, so we consider it our privilege to provide you with world-class academic and spiritual training.
Liberty adheres to the highest standards for maintaining its status as a top military-friendly school and has been nationally recognized for its commitment to U.S. service members. 
The Heroes Fund Scholarship is part of this commitment. Established in 2006, this fund enables wounded veterans and spouses of veterans killed in action to secure a college degree without placing a financial strain on their families. To date, the Heroes Fund Scholarship has provided more than $1.3 million for the education of more than 230 deserving men and women. For more information on this scholarship opportunity, visit our Heroes Fund Scholarship page.
GI Bill® is a registered trademark of the U.S. Department of Veterans Affairs (VA). More information about education benefits offered by VA is available at the official U.S. government Web site at https://www.benefits.va.gov/gibill.