Don't pay more than you should for a doctoral degree.
Whether your next phase of leadership is military or civilian, more people should benefit from your experience. So at Liberty University, you'll find more than one way to reach the pinnacle of your profession — for less.
Two simple pathways for military students:
Already have a graduate degree from Liberty?
Start your doctoral degree within 2 years of graduation.
Pay only $300 per credit hour.
Don't have a graduate degree from Liberty?
Start with one of our 21-hour Executive Certificates — available at $300/credit hour.*
Roll those credits into one of our doctoral programs and continue to pay only $300/credit hour for the rest of your courses.
Degree specific example: Get an Executive Certificate in Business Administration at $300/credit hour* Use it as a valuable credential on its own, or nest it under our Doctor of Business Administration degree and pay $300/credit hour for the remaining 39 doctoral hours. 
You understand the value of proper training. So do we. Lead your field with the degree you need — at a price you've earned. We're grateful for your service.
Please note:
The $300/credit hour discounted tuition rate is only available to active service members, eligible veterans, and spouses who are new to a doctoral program in Fall 2020 or after.
Department of Defense employees are not eligible for the $300/hour tuition rate at the doctoral level.
Qualifying military students who confer a master's degree, executive certificate, postgraduate degree, or doctorate from Liberty University and pursue a doctoral program with Liberty within 2 years of their degree conferral date are eligible for the $300/credit hour doctoral military tuition discount. Please see additional benefits for more details on exceptions.
The $300/credit hour doctoral military rate cannot be combined with the First Responder Discount.
---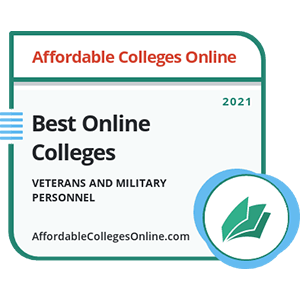 ---
Use your certificate courses toward a doctoral program.
These 21-hour certificates can stand on their own as professional development credentials or lay the groundwork for a full doctoral degree. All courses are nested into our doctoral degree programs.
Executive Certificates
Credits can apply toward a doctoral degree.
You can earn post-graduate credits as part of a 21-hour certificate program. These certificates can help you gain advanced standing in one of our doctoral programs when you're ready.
Additional Benefits for Doctoral Military Students
Doctor of Ministry (D.Min.) – Pastoral Counseling
Education Specialist (Ed.S.) and Doctor of Education (Ed.D.)
John W. Rawlings School of Divinity Doctoral Programs
Qualifying service members will receive a block rate of just $2,700 a semester when pursuing a doctoral divinity degree and taking 7-15 credits in a single semester. This is only $180/credit hour when taking 15 credits!
Postgraduate Certificate in Psychiatric Mental Health Nurse Practitioner