Helping You Access Campus and Other Services
Our department issues the University's official identification card, the Flames Pass, and provides other services for students, faculty, and staff.
Announcements
October Merchant of the Month:  Panera Bread (3911 Wards Rd. location only) where you can get $2 off "You-Pick-2" after 2pm when using Flames Cash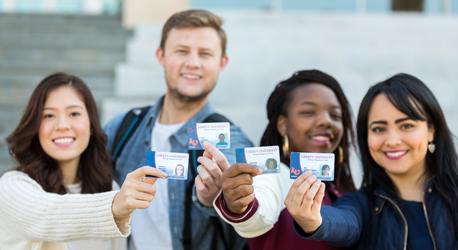 Liberty University's official ID
On and off-campus spending
Find what's right for you
Liberty University's refund management provider
Lost & Found, Info Desk, Notary Services and more!
For department contracted vendors