Helping You Access Campus and Other Services
Our department issues the University's official identification card, the Flames Pass, and provides other services for students, faculty, and staff.
Spring 2021 Announcements
Hours of Operation:

January 11th-January 17th:

Monday-Wednesday: 8:00 AM – 5:00 PM
Thursday-Friday: 8:00 AM – 6:00 PM
Saturday: 12:00 PM – 4:00 PM
Sunday: 2:00 PM – 6:00 PM

Spring 2021 Meal Plans: Only new on-campus meal plans start at lunch on Thursday, January 14th for Reber only.  ALL meal plans begin at breakfast on Friday, January 15th at which time associated Dining Dollars and Meal Plan Flames Cash will be available.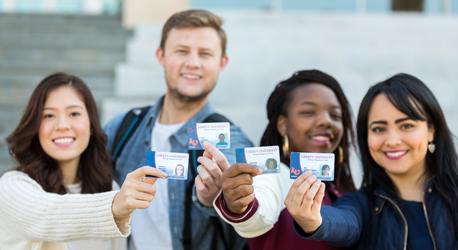 Liberty University's official ID
On and off-campus spending
Find what's right for you
Liberty University's refund management provider
Lost & Found, Info Desk, Notary Services and more!
For department contracted vendors