Helping You Access Campus and Other Services
Our department issues the University's official identification card, the Flames Pass, and provides other services for students, faculty, and staff.
Summer 2021 Announcements
Summer office hours: Beginning May 17th, our hours of operation are Monday-Friday, 8am-5pm.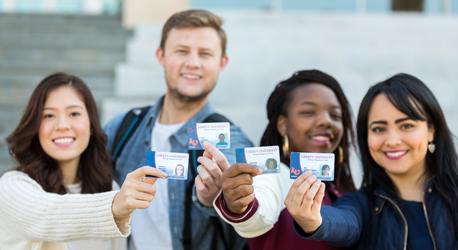 Liberty University's official ID
On and off-campus spending
Find what's right for you
Liberty University's refund management provider
Lost & Found, Info Desk, Notary Services and more!
For department contracted vendors