Create a Positive Educational Experience for Adolescents with a Master's in Middle School Education
Middle school can be a challenging, formative time for many children. They need effective teachers and school leaders who can help them navigate various academic challenges while preparing for high school. If you want to help young adolescents learn and thrive, Liberty's 100% online Master of Education (M.Ed.) in Curriculum and Instruction – Middle Grades degree may be right for you!
Throughout this non-licensure program, you can learn how to use various instructional methods and curriculum strategies to help your students succeed. Maybe you are an elementary or high school teacher looking to teach at the middle school level, or perhaps you already work as a middle school educator and hope to strengthen your job performance. Either way, our middle grades education degree can help you prepare to inspire young minds and lead with integrity in your field.
As a Christian university, Liberty offers an in-depth curriculum that is taught from a biblical perspective. You can dive into theoretical aspects of middle school education and explore real-world challenges that arise in the field. With this knowledge, you can develop the practical skills you need to pursue exciting career opportunities — both inside and outside the classroom.
Please note: This is a non-licensure program. If you want to pursue an initial teaching license, please see our Master of Arts in Teaching program.
What is the difference between an M.Ed. and an M.A.T. in Middle Grades?

Master of Arts in Teaching (M.A.T.) and Master of Education (M.Ed.) degrees both offer important training for school leaders, but they have some important differences. An M.A.T. is a great option if you want to work directly in the classroom while an M.Ed. can also help you pursue an education career outside the classroom.

Additionally, an M.A.T. degree — such as our M.A.T. in Middle Grades Education — can help you pursue initial teacher licensure. In contrast, our M.Ed. in Curriculum and Instruction – Middle Grades is a non-licensure program.
---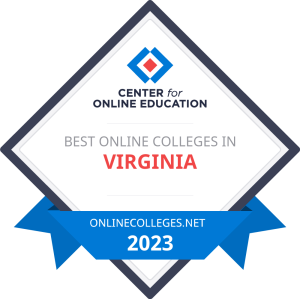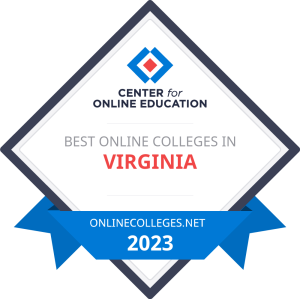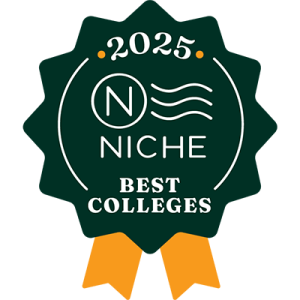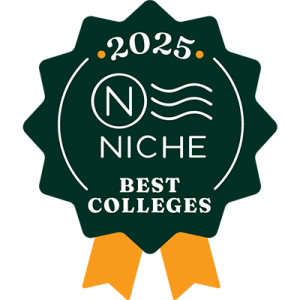 ---
Why Choose Liberty's M.Ed. in Middle Grades Education Degree Online?
We don't just train educators — we train educators who want to make a positive impact on the next generation. It's about who you are and who you aspire to become. We want to help you reach your goals by offering a master's degree that's more affordable. At just $415 per credit hour for full-time students, you can earn your middle education master's degree while keeping your total cost of tuition down.
Additionally, this program is offered 100% online, so you won't have to worry about attending classes on campus. You'll have the freedom to complete your coursework from the comfort of your home, allowing you to stay invested in your family and job while pursuing your academic goals.
Our faculty are firmly rooted in a Christian worldview and committed to fostering your success. With their guidance, you can learn important skills and insider tips that can help you navigate various educational challenges.
How much can I make with a master's degree in middle grades education?

Your salary will depend on a number of factors, such as where you live and how much experience you have. However, in general, professionals who hold a master's degree earn approximately 18% more each year than their counterparts who only have a bachelor's degree.*

*Bureau of Labor Statistics, U.S. Department of Labor, at Earnings and unemployment rates by educational attainment, 2020 (viewed online July 27, 2021). Cited projections may not reflect local and/or short-term economic or job conditions and do not guarantee actual job growth.
---
What Will You Learn in Liberty's Online Middle School Education Degree?
At Liberty, we strive to develop school leaders who model high academic, moral, and spiritual standards before their peers. Our master's in middle grades courses are designed to prepare candidates like you for effective leadership in Christian, public, and private schools.
Throughout this program, you'll study a challenging and rewarding curriculum that builds on foundational education principles, with the goal of advancing your teaching and leadership abilities. You'll take courses that offer in-depth studies on adolescent behavior, educational assessment for special needs, and instructional strategies for the middle school classroom. You can also learn how to use educational technology to promote learning and assess student achievement.
Additionally, Liberty University's middle school education degree covers important aspects of curriculum evaluation and the historical development of education. You'll explore various tools that are useful for professional development and pedagogical practice as well as learn how to evaluate educational research and apply it to your classroom. Ultimately, our goal is to help you work with students who have a wide range of learning styles.
At the end of the program, you will complete a capstone course designed to help you solve current, real-world issues in the field of education. Partner with us and prepare to create and implement useful curricula that can enhance student learning.
Featured Courses
---