Katherine Morehouse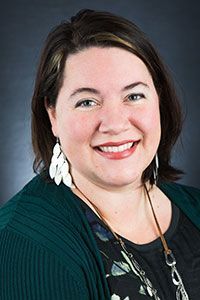 Chair, Department of Multi-Ethnic Music Studies
Associate Professor of Ethnomusicology
(434) 592-5931
khmorehouse@liberty.edu
Education
Ph.D. University of Maryland
M.A. Bethel University
B.A. Lee University
Biography
Dr. Katherine Morehouse is an ethnomusicologist specializing in ethnodoxology and global engagement. Completing her undergraduate studies at Lee University with a major in Intercultural Studies, Dr. Morehouse also holds the Master of Arts degree from Bethel University and a Ph.D. in Ethnomusicology from the University of Maryland.
Dr. Morehouse has presented papers at national and international conferences and has led several local worship songwriting seminars globally. She has researched African drumming and church music in Guinea, West Africa and has studied Hindu, Muslim, and Christian festival music in Kerala, India. She currently serves on the worship team at Blue Ridge Community Church. Dr. Morehouse's performance background is in a wide variety of vocal genres, and she is also a songwriter who enjoys creating and playing music with her family and friends. Other instruments and musical traditions that Dr. Morehouse has studied include Japanese Koto, Indian Sitar, Chenta Drumming, Javanese Gamelan, West African Drumming, Karnatic Voice, Contemporary Christian Music and Black Gospel Music.
In addition to research and performance, Dr. Morehouse has previously served on the faculty of Kennesaw State University, Tennessee Christian Academy, and Levine School of Music in Washington, D.C. She has won several teaching awards, travel grants, as well as the Liberty University Illuminate grant, which helped provide instruments for Liberty's African Music Ensemble, which she directs.
Dr. Morehouse serves as Chair of the Department of Multi-Ethnic Music Studies as well as the Coordinator for the Bachelors of Music in World Cultures and the M.A. in Ethnomusicology.