We, the Liberty University Debate Team, work to develop the critical thinking and verbal communication talents of our members so they can apply these skills at the highest level of national intercollegiate debate competition. We seek to equip our members for kingdom service in every field so that God's name may be glorified to the ends of the earth.
---
Who We Are
We are undergraduate, residential students in all majors and areas of study. Some of us have extensive debate experience while others are just beginning! There is a place for everyone!
We earn scholarships based on eligible high school policy experience or by reaching junior varsity status at Liberty!
---
How We Debate
Because we think hard and talk fast, you will learn advanced argumentation strategies that develop your critical thinking more than any other speaking activity.
Because we debate and research a year-long topic, you will learn the in-depth research skills needed for your classes plus have the edge on graduate and law school.
Because we argue in both written and spoken forms, you will develop skills that set you apart from other graduates in your field.
---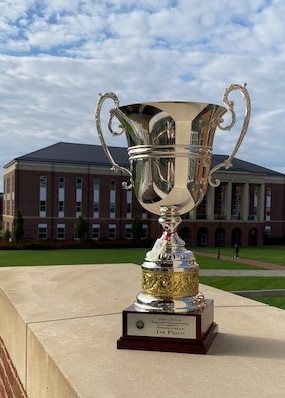 Where We Debate
We travel around the country competing against teams from Harvard, Dartmouth, Cornell, Emory, UC Berkeley, the US Naval Academy, the US Military Academy, and Wake Forest to name just a few.
We visit big cities, beautiful campuses, and make connections with students and faculty at universities around the country.
What We Debate
The Liberty University Debate Team participates in intercollegiate policy debates. We debate the year-long topic voted on by member schools of the Cross Examination Debate Association.
We compete at tournaments sanctioned by three national debate organizations: the American Debate Association, the Cross Examination Debate Association, and the National Debate Tournament.
---