In observance of Memorial Day, our offices will be closed from Saturday, May 28, through Monday, May 30.
You've earned a college degree already — but you want to go even further.
Maybe it's medical school. Maybe it's law school. Maybe it's your MBA, MFA, or MPH.
However you want to become more competitive in the job market, Liberty University can help you reach your goals. With over 100 unique residential graduate degrees, The Graduate School at Liberty University can provide the support you need to become an expert in your field — and a valued contributor to the future of your profession.
Here you'll study under world-class faculty in a distinctly Christian university. Take advantage of big-school resources, facilities, and research opportunities while enjoying smaller class sizes and personalized attention from faculty.
The Graduate School at Liberty University awards graduate certificates and master's, postgraduate, and doctoral degrees.
Each degree program maintains its own set of admission requirements, so refer to your individual degree page for details.

Liberty's Research Week is an annual opportunity for both undergraduate and graduate students to share their research with their peers, faculty, and the public.
Ready to go further with Liberty?
---
Looking for graduate scholarship opportunities?
Consider our Graduate Student Assistant (GSA) program. GSA's are master's and doctoral-level students who serve in academic support roles across various university departments.
---

---

The Commuter Student Experience
Get the perks of a 7,000-acre college campus without living in a dorm room. Liberty's commuter students enjoy:
Their own spacious commuter lounge — complete with charging stations, free lockers, a coffee bar, kitchen, and a collaborative meeting room.
LU Commuter Community Groups. Led by Community Shepherds and designed to give commuters spiritual connectivity similar to the residential student experience, these groups are centered around Campus Community and are set up as either male, female, or co-ed.
The Commuter Student Association. This student-led group offers members opportunities to serve and attend fun events, engage in local service activities, participate in leadership training, and connect with other off-campus students in a warm and welcoming environment.
Dining plans that provide convenient and affordable options for taking advantage of Liberty's many dining locations.
---
Visiting the Graduate School at Liberty
Liberty University is located in the Blue Ridge Mountains in historic Lynchburg, Va. As a thriving community, Lynchburg offers countless opportunities for social, professional, and spiritual development.
We have two graduate student visiting options. Find the one that best fits you and come see why Liberty is a great choice:
Graduate Campus Tour
Graduate School Preview Day
Award-Winning Campus
At Liberty, you'll find an affordable, high-quality education that equips students like you for the real world. Our commitment to excellence helped us rank as Niche.com's #4 college campus in America. Earning your degree from a nonprofit university with state-of-the-art resources like ours can help set you apart from your peers.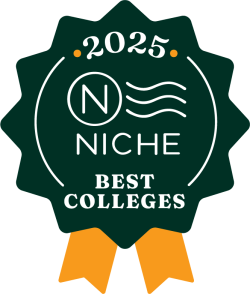 Resources for Your Visit
Discover Lynchburg
What to See
Frequently Asked Questions
While reviewing Liberty University's admissions process, you may have questions about how our programs work or how to meet specific masters requirements. Below are several common questions and answers about Liberty's graduate programs and degree requirements.
Can you get two masters degrees at the same time?
Can you switch masters programs after being accepted?
Does Liberty offer no-GRE masters programs?
Do you need a bachelors to get a masters degree?
How do you get a masters degree?
How many masters can you apply for?
What do you need to apply for a masters degree?