Liberty University Research
At Liberty, We're Committed to Research
Liberty University celebrates academic curiosity and creativity. We approach research with a spirit of discovery, rushing across the line in the sand that says to go no further. We challenge the idea of the impossible and the unknowable.
Research is actively present across our 17 different schools, each with unique passions and drives. From biology and chemistry to graphic design to medicine, Liberty is opening doors to faculty and students to study and pursue research in their area of interest.
Whether you're an undergraduate student, a graduate student, or faculty – we have research opportunities ready and waiting for you.
---
Offices Involved in University Research
Sponsored Programs
The Office of Sponsored Programs helps students and faculty through the research grant process – from submitting your grant proposal through receiving a research award.
Research Ethics
The Research Ethics Office includes the Institutional Review Board (IRB), Institutional Biosafety Committee (IBC), and the Institutional Animal Care & Use Committee (IACUC).
---
Schools Involved in University Research
College of Osteopathic Medicine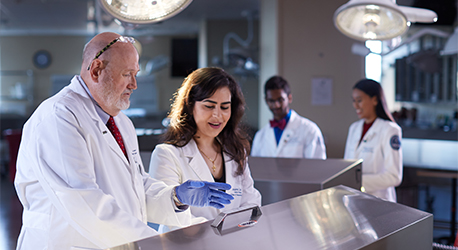 The Liberty University College of Osteopathic Medicine (LUCOM) Center for Research supports research opportunities for its student-doctors in their area of interest. LUCOM's Pre-Clinical Research Elective provides student-doctors with hands-on experience in biomedical research.
The Graduate School
The Graduate School (TGS) at Liberty provides research opportunities for graduate student, including an annual research week event. TGS also maintains the Liberty University Journal of Graduate Research, Fidei et Veritatis.
---
Center for Research and Scholarship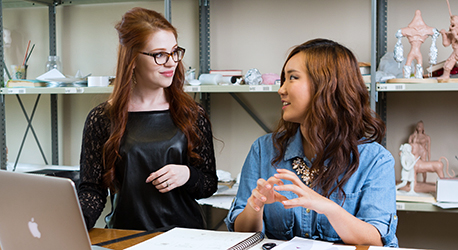 ---
Find Research Funding Opportunities
Liberty Funding
Liberty's Center for Academic Development (CAD) and Center for Research & Scholarship (CRS) coordinate and support research initiatives. The CAD and CRS provide funding opportunities for faculty and students through research grants and awards.
The Provost's Award for Research Excellence (PARE) is available to all Liberty students.
External Funding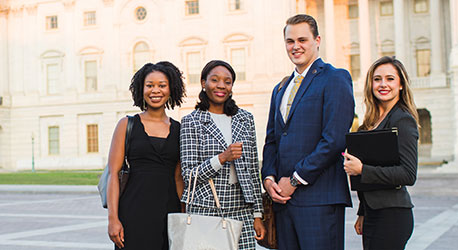 The Office of Sponsored Programs (OSP) can help you find funding opportunities, apply for research grants, and manage your awards.
The OSP also keeps track of new external funding opportunities available to faculty and students such as federal and foundation grants.
---
Faculty & Student Research Projects
Psychology
Faculty Dr. Jichan Kim and student Mary Jo Oliver studied forgiveness psychology and looked at the predictors, the process, and the outcomes of forgiveness. Through their research, they hoped to learn more about the interplay between interpersonal, self-, and divine forgiveness.
Engineering
Faculty Dr. Hector Medina and student Carson Farmer focused on the design and implementation of soft actuators and sensors.  Their research also involved the design of sensing and control approaches for mechatronic systems.
---
Liberty's Annual Research Week Event
Liberty University holds an annual research week where graduate and undergraduate students can showcase their results from months of research through rigorous inquiry and analysis.
Topics range from the implementation of unmanned aircraft in wilderness rescue missions to the effectiveness of drama therapy in treating mental illness to the prevalence of fungal pathogens in newts.