Center for Music Education and Performance

Professionally Train in Music Education & Performance
Gain the skills you need to succeed in both the commercial and academic markets. Through the Center for Music Education & Performance at Liberty University, you'll learn how to understand, articulate, and apply classroom theory and practical skills to your music career.
We train and equip passionate musicians as skilled performers and music education specialists. We believe in cultivating a worship lifestyle and desire to help others share Christ through music while maintaining the highest level of musical excellence. In addition, our music internship experience places you in professional musical organizations including symphonies, opera companies, and more preparing you to use your gifts and talents in your career.
Train with world-class professors who serve as your mentors and who instill you with superb musicianship and a commitment to excellence. We also host a professional roster of partner faculty to prepare you for leading and teaching with passion, conviction, and focus.
Whether you are called to be a music teacher or performer, our degrees will prepare you for a lifetime career in music.
---
Learn More About Our Christian Music School
---
Advance Your Career Through Our Strategic Departments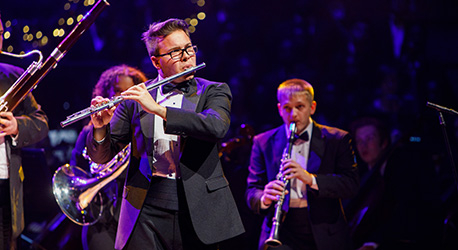 Department of Applied Music
Study with world-class faculty who are expertly trained in your instrumental discipline. Housing our faculty's studios, the foundational Department of Applied Music ensures you are placed in the studio that best fits your musical goals. Each week in your applied lessons, you will incorporate music theory, musicianship, and creativity into your study with our faculty.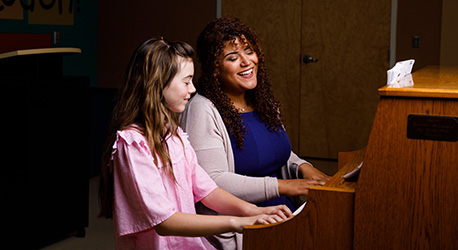 Department of Music Education
Prepare to teach in elementary and secondary school settings. Learn the principles of "praxis methodology," putting theories taught in the college classroom into practice.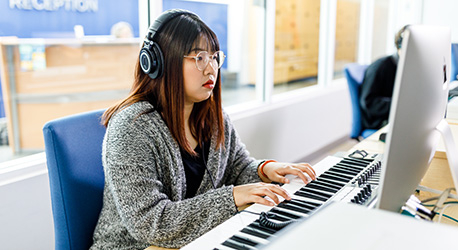 Department of Music Theory & History
Grow in your skills and abilities through your study in music theory, harmonic practices, aural skills, form and analysis, musicianship, conducting, composition, music history, and discipline-specific music pedagogy courses.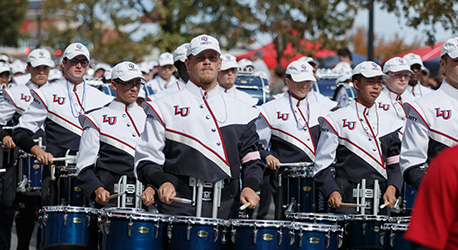 Department of University Bands
Develop your skills as you proudly represent Liberty University performing at venues around the state and across the country through the Marching Band, the Spirit Band, the Wind Symphony, the University Band, and the Jazz Band.
---
Career Opportunities in Music Education & Performance
Music Educator
Music Performer
Professional Musician
Private Studio Instructor
General Music Instructor
Instrumental Instructor
Band Director
Choral Director
Orchestra Director
---
Accreditations and Designation for Our Christian School of Music
Liberty University is an accredited institutional member of the National Association of Schools of Music (NASM) and is regionally accredited by SACSCOC.
The School of Music is designated as an All-Steinway Music Institution. At least 90% of all pianos in the Center for Music and the Worship Arts are either designed or built by Steinway & Sons.