James Siddons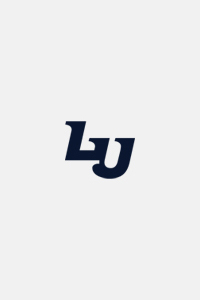 Adjunct Professor of Music
Education
Ph.D., University of North Texas College of Music
Th.M., Duke University Divinity School
M.Div., Duke University Divinity School
M.M., University of London King's College
B.M., University of North Texas College of Music
Biography
Dr. James Siddons is a composer, musicologist, and pianist. He is also an ordained minister. Although born on an Air Force base in Narsarssuak, Greenland, Dr. James Siddons grew up in Dallas, Texas, where he was influenced by the preaching of Dr. W. A. Criswell, pastor of the First Baptist Church of Dallas, who was also a great influence on Jerry Falwell, Sr., and other early leaders of Liberty University.
Dr. Siddons studied music on three continents. He has a Bachelor of Music in music composition and a Ph.D. in musicology from the University of North Texas, where his principal composition teacher was Merrill Ellis, founder of the electronic music program at UNT. He studied musical analysis at the University of London, receiving a Master of Music degree. He also studied ethnomusicology with Prof. Fumio Koizumi at Tokyo National University of Fine Arts and Music as a Japan Ministry of Education Research Scholar, and returned there later as a Fulbright Senior Researcher (Post-Doctoral) to study contemporary Japanese composers, many of whom he met and interviewed in Japanese and English conversations. Dr. Siddons studied theology at Duke University Divinity School, receiving the Master of Divinity magna cum laude and Master of Theology degrees. He wrote a thesis on 19th-Century American hymns under the tutelage of Dr. Geoffrey Wainwright.
Dr. Siddons was brought to Liberty in 1976 by Dr. David Randlett, where he served Liberty University in various capacities, including teaching, many committee assignments that prepared for Liberty's first accreditation, departmental administration, and classical-music programming for WRVL-FM. He then served as pastor of various Virginia churches, serving in worship services as musician as well as preacher. As part of his theology studies at Duke he was a chaplain intern in the Duke University Hospital. He returned to Liberty in 2011.
Dr. Siddons is the author of books and articles on musicology, church ministry, and local Virginia history. He has participated with the LU Department of History in the restoration of historic Mead's Tavern (1763) in New London, Virginia. He has contributed to The New Grove Dictionary of Music and Musicians, Die Musik in Geschichte und Gegenwart, Perspectives of New Music (1984), Musica Judaica (1986), and books on composers Toru Takemitsu (Japan), Anthony Milner (U.K.), and music libraries in Japan.
His musical compositions are in many styles and genres, and have been performed in many worship services, recitals, and children's musical theater productions. He recorded in 1999 an album of piano-solo hymn interpretations on an 1899 Steinway grand piano. Recordings of his music and his piano performances are widely available on music streaming services. Dr. Siddons serves as an Adjunct Professor of Music in the Liberty University School of Music.