The myLU portal offers a new look that creates an improved user-friendly experience that is personalized for our students on both desktop and mobile. Content has been organized in a way that allows our students to get personalized information and LU campus updates in a single location.
Access myLU
---
Organized Navigation
Navigation has been re-organized to better fit the needs of our students. By utilizing Sets, information is now categorized by specific groupings rather than having a full list of widgets.
Academics – Get everything you need to stay on track during the semester.
Register for Class
View course announcements
Check your degree completion plan
Access the JFL library
Athletics – Check out what's going on in the world of Liberty Sports!
Get score Updates
Check schedules
Buy tickets to your favorite sporting events
Club Sports Updates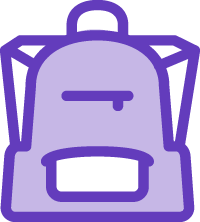 Student Life – From 24/7 prayer to fitness the Student Life set has all the accommodations to make every life easy.
Campus Maps & Buses
On Demand Rides
Flame Pass
Find a job or internship using Career Finder
Finance – Access snapshot estimates of Financial Aid award packages to stay up to date and review college costs.
View Financial Aid Summary
Filter Financial Aid per academic year
View missing financial documents
Check aid award messages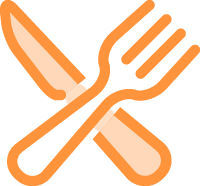 Dining – Hungry and want to grab a bite to eat between activities? Check out all of your food options.
Check Menu's on the go!
Order food online
Media – Want to go to that big event on campus but have to study? Stay connected with live media.
Campus Event Live Stream
Sports Live Streaming
Campus Live Cams
IT – Everything tech in one location.
Connect with the IT HelpDesk to receive technical assistance
HelpDesk D-I-Y
Shop the IT Marketplace
---
Relevant Updates
The newsfeed in myLU is a place for users to view information about their upcoming academic schedule while simultaneously keeping up with the happenings around campus.
Ease of Access
See a quick view of items associated with your current academic career. Easily access your email from the home screen and respond quickly while on the go.
---
Mobile Friendly
We've made it more convenient for you to stay up-to-date with various activities and events here at Liberty University. Take advantage of a seamless myLU experience across desktop and mobile from your phone or tablet. With widget updates and improved navigation the myLU app has been redesigned for the current user.
---
myLUOA
For more information on the new myLUOA platform, check out the following videos and training documents:

Download the App Today!
---
Technical Support