David Hahn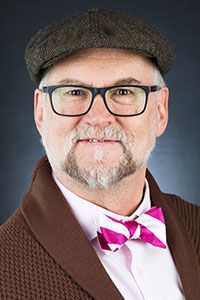 Chair, Department of Commercial Music
Associate Professor of Music and Worship
(434) 592-5704
dmhahn@liberty.edu
Education
D.M.A. Boston University
M.M. Temple University
B.M. Nyack College
Biography
Dr. David Hahn was born to a musical family of church musicians in Minnesota. While growing up, he studied piano, violin, and voice and had a fascination for music technology. He earned his Bachelor Degree in Music from Nyack College, his Masters in Music History from Temple University, and his Doctor in Music Education from Boston University. He also studied vocal science with Donald Miller, the creator of Voce Vista, at Syracuse University.
Dr. Hahn has served and worked in many capacities, which include serving as a music minister from 1980–2000, and as an editor at The Worship Company from 1999-2002. In Nashville, he worked as a freelance engraver, violinist, guitarist, and vocalist and is certified in Pro Tools. As an educator, Dr. Hahn has kept a vocal studio, teaching private voice lessons for over 30 years. Before coming to Liberty, he was a music instructor at Free Will Baptist Bible College from 2002–2007. He has been a songwriter all of his life and has recorded and produced custom and professional recordings, including his EP "Sky."
Dr. Hahn plays violin with the Lynchburg Symphony Orchestra and the Thomas Road Baptist Church Orchestra. He has worked in musical theater as Music Director or Vocal Coach for Annie Get Your Gun, Cinderella, Into the Woods, Little Shop of Horrors, Carousel, Little Women, South Pacific, Meet Me In St. Louis, Brigadoon, Little Mermaid, Secret Garden, and Seussical. He played the role of the Bishop in Alluvion Stage Company's production of Les Miserables in 2013.