Find Your Forte with a Degree in Music!
Pursue your passion for music education, performance, and worship with Liberty's state-of-the-art and award-winning School of Music. Whether you aspire to be a singer/songwriter, music teacher, professional instrumentalist, or a worship leader, we have a degree program that will help take your talent to the next level!
There's a common misconception that getting a degree in music will limit your career potential, but that doesn't seem to be true for our students. We believe this stems from our dedication to helping you succeed. All of our music degrees focus on the current industry market.


Licensure requirements may vary by state. Please research your state's licensure or reciprocity requirements here: https://www.liberty.edu/statelicensure/.
Award-Winning Campus
At Liberty, you'll find an affordable, high-quality education that equips students like you for the real world. Our commitment to excellence helped us rank among Niche.com's Top 3 college campuses in America. Earning your degree from a nonprofit university with state-of-the-art resources like ours can help set you apart from your peers.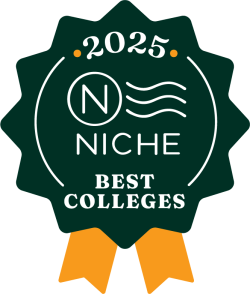 ---
Why Choose Liberty's School of Music?
If you're hoping to become a professional musician, wouldn't you want to have the best equipment and facilities at your disposal for your training? Wouldn't you want to study at a university that has been rated as one of the best and largest music schools in the country? Liberty's School of Music has all of this and more!
In addition to being a designated "All-Steinway" school, we offer the following facilities in our 141,000 square-foot Center for Music and the Worship Arts:
A 1,600 seat concert hall
1,600-square-foot Mathena Recording Studio with professional-level recording equipment
280 seat instrumental rehearsal classroom
180 seat choral rehearsal classroom
Two general recital halls totaling 194 seats
Two state-of-the-art Mac labs
State of the art lighting and audio technology
In addition to our facilities, we are currently the nation's seventh largest School of Music. We have been rated #1 Christian music school by Christian Universities Online, and our degrees are accredited by the National Association of Schools of Music (NASM)! Walk away with a degree that strengthens your confidence and magnifies your musical abilities.
Joining one of our music programs gives you access to all of these facilities and the career opportunities that come with studying at our well-known and growing School of Music. Check out all of the degrees we offer below to find the perfect program for your unique career aspirations!
---
---
Centers within the School of Music
Liberty's School of Music consists of the following two departments:
The Center for Music Education and Performance – Designed to train and equip musicians as skilled performers and music education specialists.
The Center for Music and Worship – Designed to also train and equip highly skilled musicians, but to serve as worship practitioners and commercial musicians in the evangelical community.
The Center for Music and Worship also includes our commercial music degrees, where you will get hands-on, recording studio experience. Take a moment to discover all of the degree options offered through each of our School of Music departments.
The Center for Music Education and Performance
The Center for Music and Worship
Learn more about meeting requirements for licensure or certification in your state.