College is about getting a great education.
For centuries, higher education focused on theories, history, and ideas.
These are worthy subjects, but the world has changed.
At Liberty, theories, history, and ideas are important. You'll learn them — but you'll also learn today's workplace skills.
You'll learn how to become the kind of employee that people want to work with — and work for.
Here, you'll work with industry-standard equipment and study under seasoned professionals. You'll sharpen your soft skills, leadership abilities, and problem-solving techniques. You'll do ground-breaking research, but you'll also network and make connections. And you'll learn all of it from a biblical worldview.
---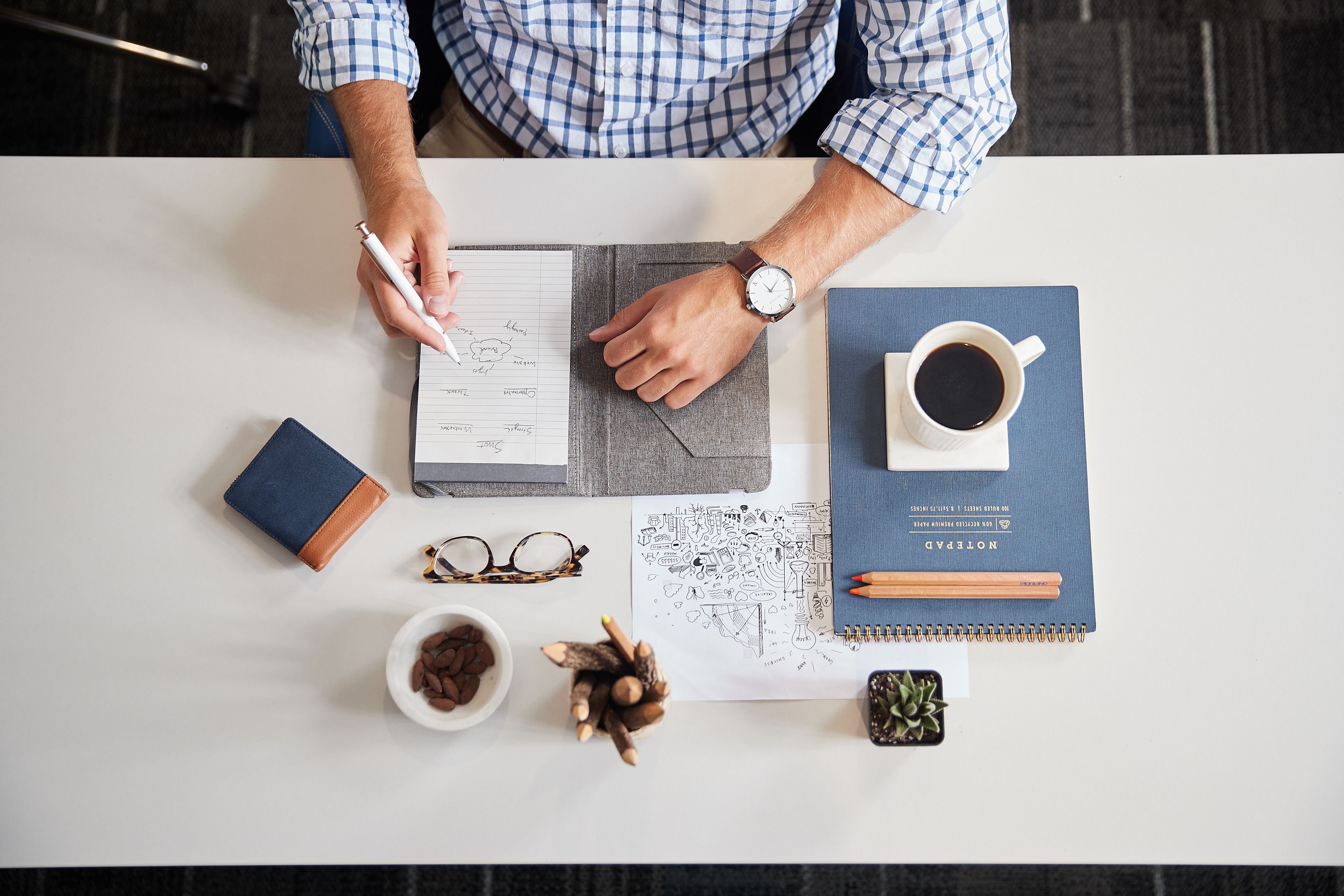 Did You Know?
95.7% of Liberty Law's 2018 graduating class passed the bar exam on the first try. (The national average was 75%).
92% of 2017 LU nursing grads passed the NCLEX on their first try, which is above the state average.
The Department of Homeland Security (DHS) and National Security Agency (NSA) have recognized Liberty as a National Center of Academic Excellence in Cyber Defense Education for the B.S. in Information Technology: Data Networking and Security.
Liberty University's School of Law was ranked No. 3 in the Top Ten Competition Law Schools list released by the American Bar Association.
Education graduates have maintained a 100% state board pass rate since 2014.
Liberty's Debate Team is the only collegiate debate team in the country to sweep all three national tournament rankings in one year — and they've done it 8 times.
Liberty is one of only 7% of colleges and universities in the country to receive a Carnegie classification of "Doctoral University" with a research designation.
Liberty Law was rated the #1 Christian Law School 2019 by preLaw Magazine.
Liberty students have acted on television and the silver screen in productions including "The Song," "Quantico," "The Walking Dead," "S.W.A.T." and "Homeland."
Liberty's School of Aeronautics flight team won the prestigious Loening Trophy — awarded to the outstanding all-around collegiate aviation program in the nation — in 2017, 2018, and 2019.
The flight team also captured the American Airlines Safety Award three years in a row.
Liberty Law hosted both the U.S. Court of Appeals for the Fourth Circuit and the U.S. Court of Appeals for Veterans Claims for oral arguments in 2018-19.
Liberty's Cyber Defense team placed third in the 2019 Mid-Atlantic Collegiate Cyber Defense Competition (MACCDC).
Cinematic Arts students have worked on feature film projects like the Kendrick brothers' "Overcomer," "Courageous," "Fireproof," and "War Room."
Liberty's Athletic Training Program has won the Virginia Athletic Training Association State Quiz Bowl Competition two out of the last four years.
Liberty's Moot court team won national championships in the Notre Dame Religious Freedom Tournament, the Prince Evidence Moot Court Competition, and the National Tax Moot Court Competition.
The Liberty University Department of Theatre Arts' original production, "Bloodroot: The Ballad of Clinch Mountain," written and performed by a team of female students, was selected as a regional finalist by the Kennedy Center American College Theatre Festival (KCACTF) and won two national awards: "Distinguished New Work" and "Distinguished Performance in a Play."
With over 300 undergraduate and graduate options to choose from, which degree fits you best? Take a look at the 15 colleges and schools that make up Liberty University and imagine what your future could be. 
---
Ready to make Liberty part of your future?

See how you can become a commercial, corporate, missionary, or military pilot, a drone operator, an aviation maintenance technician, or one of several other exciting careers in the aviation industry.

Get the support you need to pursue any degree, whether through tutoring, academic advising, or study skills training.
All of Liberty's general education courses fall under this department. 

---
Study English, family and consumer sciences, history, mathematics, a foreign language (American Sign Language, Chinese, French, German, or Spanish), philosophy, or custom-create your own degree through our interdisciplinary studies program.

---
Interested in becoming a counselor, social worker, or an industrial psychologist? Explore these and other exciting careers.

More than 25 specializations and our 3 + 1 business degree — where you can earn both your undergraduate and graduate degrees in four years — will help you get the business degree you need to prepare you for the future you want. 

---
Whether you're looking for a career in acting, graphic design, journalism, video, strategic communications, or another related field, we can help you get what it takes to become a professional in the area you're passionate about.

---
See how you can become well-equipped for any full-time ministry calling — whether in biblical studies, camping, global studies, women's leadership, youth ministry, apologetics, or one of many other areas of church or parachurch ministry. 

---
Influence the future by impacting the next generation. Learn to work in any classroom — including special or gifted education — or as a school administrator.

---
Get a degree in electrical engineering, computer engineering, mechanical engineering, or industrial and systems engineering.

---
Select from degree programs in criminal justice, government, public policy, homeland security, international relations, pre-law, or public administration, and then tailor your choice to match your career goals.
---
Want to prepare for medical, dental, pharmacy, veterinary, or physician assistant school? Or study biotechnology, forensic science, or environmental biology? Or become an athletic trainer, respiratory therapist, or health and fitness professional? Learn about all that LU can offer you in the field of health sciences. 

---
One of Liberty's professional schools, Liberty Law is a distinctively Christian law school that offers 11 different certificates of concentration, including criminal justice, business law, family and juvenile law, constitutional law, and international law.   

---
As the seventh largest music school in the country, Liberty's School of Music offers more than 25 degrees in areas like performance, songwriting, producing, and worship.

---
Take advantage of Liberty's high-fidelity simulators, standardized patients, obstetrics theater, and skill trainers, and learn to become an outstanding nurse or advance your nursing career.

---
One of Liberty's professional schools, LUCOM trains physicians in both clinical excellence and compassion.
---
Want to study as a global citizen?
Whether you want to travel with your department and get class credit, do an internship overseas, or take an entire semester to study abroad, Liberty's LU Send will work with you to find the right international fit.
LU Send:
Works together with the Provost office to craft a variety of academically-focused travel opportunities for students during their time at Liberty.
Has partnered with trusted study abroad organizations to offer opportunities in over 150 locations around the world.
Also partners with organizations that provide internships abroad for nearly all fields of study here at Liberty University.
---
How Can Your Degree Make a Difference in the Real World?
Psychology, social work, and counseling faculty and students regularly travel to Greece, Spain, Rwanda, Nepal, India, China, Moldova, Portugal, Ecuador, and other areas to provide and train others in trauma care and counseling for human-trafficking and sex-trafficking victims.*
The trauma training that graduate counseling student Megan R. practiced in Greece not only prepared her to get a job in Las Vegas helping victims of sex abuse and trafficking — but also positioned her to provide emergency grief and trauma counseling to those affected by the 2017 Las Vegas shooting.  
*Teams also participate in reconciliation and forgiveness facilitation and provide care and counseling in refugee camps.

"Before Greece, I knew a lot of things intellectually. I read the books. I studied my Bible. I knew a lot of things I couldn't fully understand or believe until I experienced it. I knew sex trafficking was happening, but I didn't fully understand until I walked the streets.
I knew that God knows my heart, but until I found myself in a gorgeous country with friends I'll now have for life, I couldn't have fully believed that He KNEW me. My time in Greece changed, not only the course of my career, but the course of my walk with the Lord as well."
—Megan R.