Teach Around the World with Our Certificate in Teaching English as a Second Language (TESL)
Does the idea of traveling the world while educating others interest you? Liberty University's Certificate in Teaching English as a Second Language (TESL) provides the opportunity for you to pursue your love of travel and education simultaneously.
When you graduate with your TESL certificate, you'll have the training and experience you need to pursue this career field. You're giving yourself the opportunity to teach people from other countries how to speak English, and often, you can use this opportunity to spread the Gospel to limited or unreached people groups. Teaching around the world has never been easier when you have your TESL certificate! You'll have the opportunity to teach English to foreign speakers in places like Brazil, China, France, West Africa, or Pakistan.
The great thing about receiving this certificate is that along with linguistics and TESL courses, you'll complete a 135-hour internship. This will give you the training you need to pursue a teaching career with confidence. We have internship programs available to you around the world in Central America, South America, Asia, Europe, and Africa.
Award-Winning Campus
At Liberty, you'll find an affordable, high-quality education that equips students like you for the real world. Our commitment to excellence helped us rank among Niche.com's Top 3 college campuses in America. Earning your degree from a nonprofit university with state-of-the-art resources like ours can help set you apart from your peers.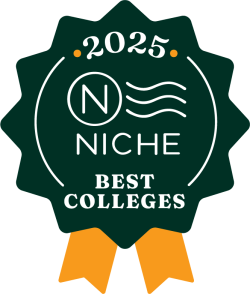 ---
What Will You Learn?
Throughout our TESL certificate program, you will gain comprehensive knowledge in applied grammar, linguistics and second language acquisition. It is important that you know not only English but also the syntax and phonology of the major languages spoken throughout the world. This training will enable you to prepare a curriculum with your student's language in mind. You will also learn about the various activities and class exercises that will help not only make you a better instructor but also enable students to have fun while you are teaching them.
View the Certificate Completion Plan, and check out the courses you will be taking in our certificate program!
TESL Certificate Courses
LING 301 – Introduction to Linguistics
TESL 333 – Modern Grammar
TESL 373 – Applied Grammar
TESL 403 – Second Language Acquisition
TESL 405 – Issues and Practices in TES/FL
TESL 499 – TES/FL Internship (135 hours)
---
TESL Certificate Highlights
Enjoy opportunities for teaching positions on almost every continent.
Get a chance to complete a two-month internship at the Liberty University Spanish Institute in Guatemala.
Other teaching programs are available in Brazil, France, China, Guinea, Japan, Pakistan, Austria, and Columbia, as well as internship opportunities in Jordan, West Africa, and Thailand.
---
TESL Certificate Information
Admission Requirements
Every application is reviewed by the admission committee on a case-by-case basis, meaning there are no set minimums for acceptance. However, all applicants must submit the following documents* for admission:
Admission application
Official high school transcripts
Official college transcripts (if applicable)
Results from the CLT, SAT, or ACT are not required for admission, but may be used in consideration for merit-based aid.
Admission essay
*Note that additional documentation may be requested by the admission committee after your application has been received.