Ease into Graduate Public Health Courses Before You Start Your Master's Degree
If you are looking for a way to combine your love for travel with your heart for people, a career in global public health may be a great fit for you. As you finish your bachelor's degree and consider your next educational steps, consider a graduate certificate, especially if you are not ready to commit to a master's degree program.
At Liberty, we want to help you get the best start possible in your public health career. Our Graduate Certificate in Global Health is designed to open your eyes to the healthcare needs of underdeveloped countries while equipping you with skills and knowledge you can take with you into a master's degree or future career in the field.
Whether you want to serve as a missionary, using your knowledge of healthcare as a means of speaking into someone's life, or you want to partner with a nonprofit organization and become a professional health worker, this certificate is a great way to get started. So what are you waiting for? Get your foot in the door with a Graduate Certificate in Global Health from Liberty.
Award-Winning Campus
At Liberty, you'll find an affordable, high-quality education that equips students like you for the real world. Our commitment to excellence helped us rank among Niche.com's Top 3 college campuses in America. Earning your degree from a nonprofit university with state-of-the-art resources like ours can help set you apart from your peers.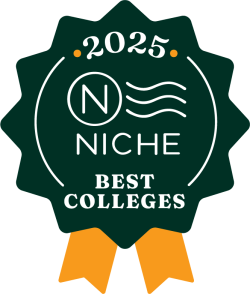 ---
What Will You Learn?
Working in public health doesn't limit you to a career in the United States. By completing a certificate in global health, you will learn how to integrate effective healthcare principles in communities and cultures around the globe.
Gain insight into cultural influences on health behavior so you can provide care with gentleness and respect. From implementing better sanitation and hygiene methods to utilizing community healthcare schemes and appropriate technology available to you, our courses will help you see public health in a completely new light. 
View the Certificate Completion Plan, and check out the courses you will be taking in our health promotion certificate!
Graduate Certificate Global Health Courses
HLTH 620 – Introduction to Global Health
HLTH 622 – Primary Healthcare in Developing Countries
HLTH 623 – Cultural Aspects of Health Behavior
HLTH 624 – Sanitation in Developing Countries
HLTH 625 – Prevention and Control of Infectious Diseases
---
Global Health Certificate Highlights
Join our Eta Sigma Gamma chapter to receive career and professional growth opportunities.
Potential certification as a Certified Health Education Specialist (CHES) and in Public Health (CPH).
Access to professional-level research equipment including a gene sequencer, tissue culture facility, fluorescent microscope, LICOR imager, and more.
As a teaching university, experienced professors teach the classes and labs you take. Our faculty are experienced in academia, industry, and government, holding doctoral degrees from leading institutions nationwide.
Immerse yourself in engaging research projects where you could study algae biofuels, Alzheimer's disease, cancer, DNA analysis, crayfish parasites, and more!
---
Global Health Certificate Information
Admission Requirements
Every application is reviewed on a case-by-case basis, and all applicants must submit the following documents* and meet the minimum requirements for admission:
Admission application
Official bachelor's degree transcripts with a 2.5 GPA or higher
*Note that additional documentation may be requested by the admission committee after your application has been received.