Change Lives as a Doctor of Osteopathic Medicine
Advance health and wellness holistically by treating body, mind, and spirit with your DO degree from LUCOM at Liberty University.
Distinctively Christian. Distinctively World Class.
Student-doctors at Liberty University's College of Osteopathic Medicine (LUCOM) learn early on that a DO degree is key to a fulfilling medical career.
Your education from LUCOM combines state-of-the-art facilities with diverse research opportunities. And you'll learn alongside experienced faculty who are grounded in their Christian faith. Here, you'll fulfill your passion for serving others while preparing to specialize in your chosen area of medicine.
And with a 100% match ratio (Class of 2022) for post-graduate residency training, you can confidently pursue your DO degree knowing LUCOM not only prepares you to serve – it equips you for success.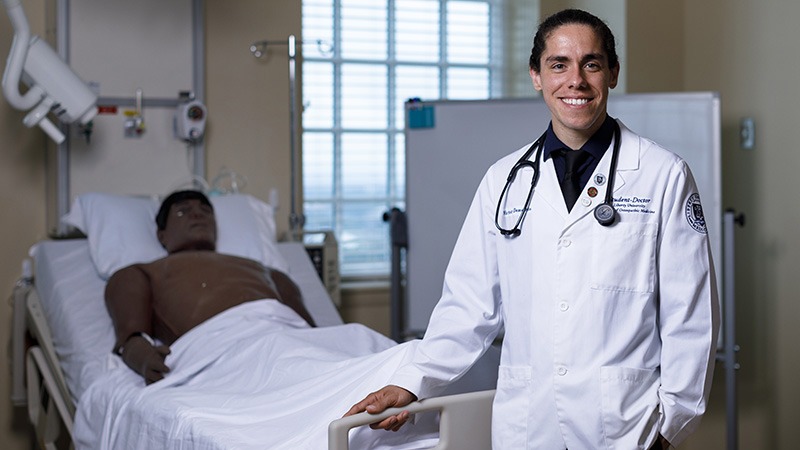 Ready to Take Your Place at LUCOM?