Since 1971, Liberty University has had one mission — Training Champions for Christ.
It's what drives everything we do.
And it's how we work to build a better world.
When you're on Liberty's campus, you'll find a group of people who are navigating life together, serving one another with grace, and striving to cultivate a culture that is Christ-like and community-focused.
As a Christ-centered community, we prioritize the spiritual health of our students.
Here, you'll find resources and relationships to help you grow in your faith and a safe environment to solidify what you believe.
So you can go out and build a better world — as a Champion for Christ.
---
Liberty provides ample opportunities for you to grow spiritually through worship and discipleship.
---
Where will you find spiritual input at LU?
The classroom | All courses are taught from a biblical worldview by professors who are committed to their faith and to mentoring you.
Your dorm | Our 5:1 ratio of students to peer leaders on every hall means that you'll be living everyday life with people who choose to build Gospel-centered community and live on mission with Jesus.
Your sports team | Coaches, assistant coaches, strength coaches — they understand the most important training you'll receive is as a Champion for Christ, and their personal investment in you will show it.
Community service | Serving one another is not only something God asks us to do — it's something that's good for you. See how much joy you find in your life when you make a difference in someone else's.
Convocation | Though our guest speakers come from a variety of personal and professional backgrounds, every Convocation begins with a time of worship.
Campus Community | Liberty's weekly "church" service on Wednesday evenings is a time of refreshment, encouragement, and Bible-focused teaching. 
Your friends | While no community is perfect, the overall culture at Liberty is positive and encouraging, filled with people who want to inspire one another and be part of something greater than themselves.
Your phone | The Liberty Today mobile app offers you a wealth of useful information about what's going on around campus — and it's where you can request prayer from our team of 24/7 prayer warriors. Go to the "Campus Community" page of the LU Today app or text "PRAYERNOW" to 24502. You can post prayer requests and let others know you are praying for them.
---
Award-Winning Campus
At Liberty, you'll find a welcoming environment that equips students like you for the real world. Our commitment to our values helped us rank as Niche.com's #2 most conservative college in America.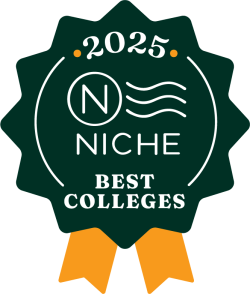 ---
Join a Christ-centered community that will inspire you to be your best.
---

Worship through Campus Community
Campus Community is the central gathering place for worship and spiritual growth at Liberty. Draw closer to Christ every Wednesday night through this worship service centered around God's Word.
Want to watch Campus Community for yourself?
Download the LU Today mobile app and go to the "Campus Community" page — previous services are available on-demand.
Follow the Liberty University Office of Spiritual Development on Facebook to watch Campus Community live.
---
Grow as a follower of Christ with mentorship from LU Shepherds
The LU Shepherd Office focuses on the spiritual needs of the student body, offering guidance, discipleship, and soul-care.
Eleven full-time LU Shepherds (five male and six female — one is dedicated exclusively to our student-athletes) provide pastoral care to the Liberty student body.
Each residence hall is staffed with two Resident Shepherds (RS), students who are directly mentored by the LU Shepherds and who pour into their peers in their dorms. Community Group Leaders (CGL) are directly mentored by the RS on their hall, and invest in a smaller group of students who meet weekly after Campus Community.
RS and CGL are trained in discipleship, spiritual formation, prayer, missions, and small group dynamics.
What do the Shepherds do?
Attend all Campus Community events and

Meet together for prayer before.
Meet and pray with students after.
Make themselves available to talk or pray with students during altar calls.