We Make a World-Class Education Affordable
Net Price Calculator
A net price is how much you'll pay for college in a single academic year AFTER scholarship and grant money are subtracted.
College Cost Breakdown
Knowing up-front what you're paying for and why can go a long way toward making you feel comfortable about your investment.
Forms of Financial Aid
We work hard to find financial solutions that offer your student the best education for the most affordable price.
"I chose Liberty University because of its affordability."
– Zachary Breeden, English and Writing student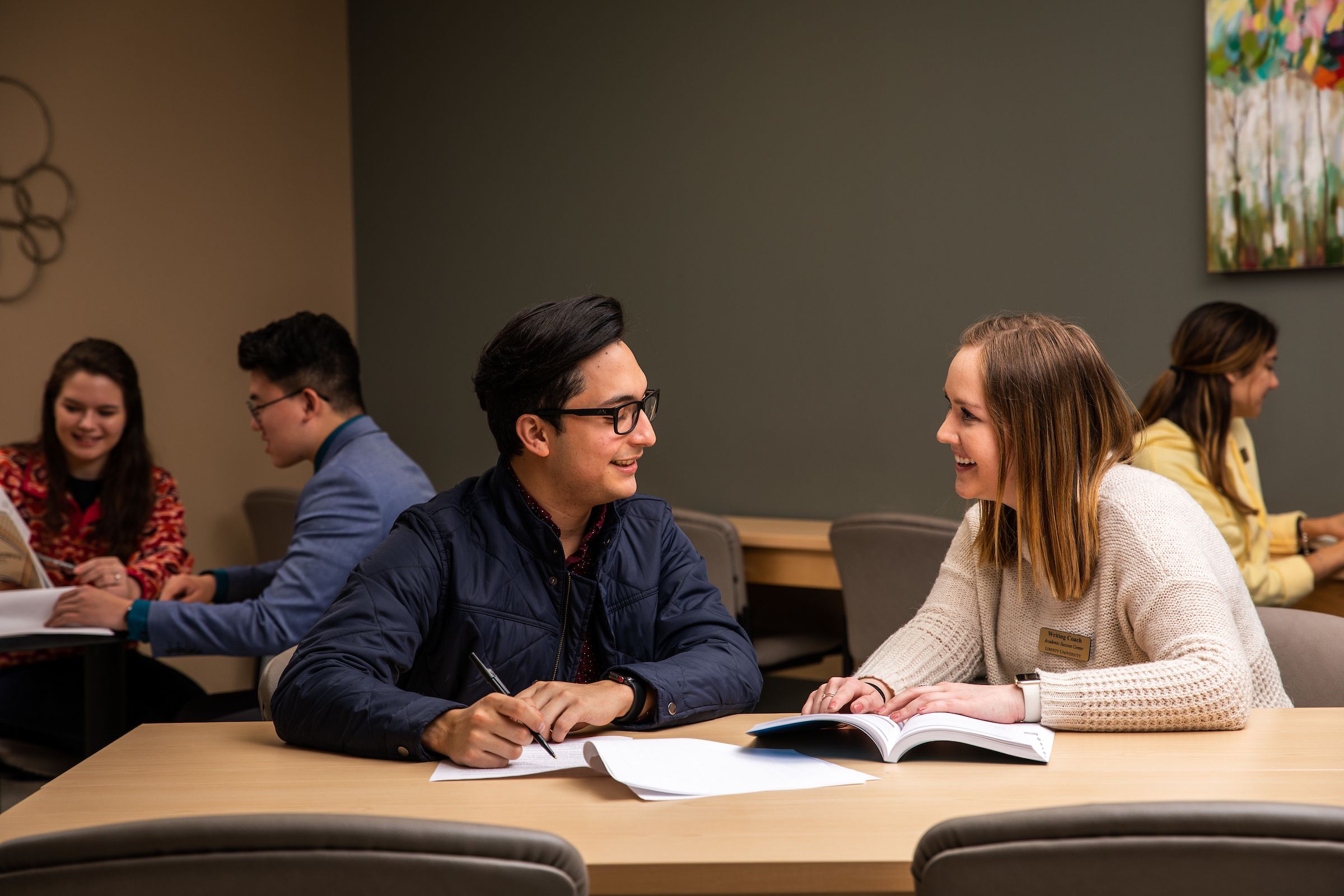 95% of Liberty students receive financial aid
5
Years Of Frozen Tuition
We have frozen tuition for the 2023-2024 academic year – the 5th year in a row.
1st
University in America
Liberty is the 1st university in the U.S. — public or private — to design a financial assistance program that funds the difference for students who don't receive a full federal Pell Grant.*
Middle America Scholarship
No matter where you're from, our Middle America Scholarship provides need-based aid for families who typically earn $35,000-$95,000 per year. Your student could qualify for up to $20,000 over four years.

Are There Any Perks to Being In-State?
If you live in Virginia, you already know everything the Commonwealth has to offer — from mountains, beaches, and historical monuments to big cities, small towns, sophistication, and down-home hospitality. It has a little bit of everything. It's home.
And if Liberty becomes your college home, you may qualify for at least $1,500 per year just for being a Virginia resident.
Did You Know? 
Parents who attend Liberty University Online may be eligible to receive a 10% tuition discount for their child to enroll with Liberty University Online Academy.*
Remember — anytime you'd like a personal consultation on the potential cost of attending Liberty University, you can call our Parent Helpline at (855) 745-3568 or text 49596.
Message and data rates may apply. For additional information, text HELP to 49596. You may opt out at any time by sending STOP to 49596. Visit for Terms & Conditions and Privacy Policy


Think Liberty will be a great fit?
Lock in the highest possible scholarship amount for your student by submitting a refundable Enrollment Deposit today!
*Discount only applicable to tuition for non-dual enrollment courses with Liberty University Online Academy (LUOA). Students must be new to LUOA and enrolled in full-time courses to be eligible. At least one parent must have completed a course with Liberty University Online (LUO) within the last 24 months to be eligible. This LUO Parent Discount is not stackable with other discounts. Contact LUOA for further details and to see if your family is eligible.