Continue to Achieve Amazing Things with Programs Made for Scholars Like You
You've worked hard to get to where you are — from spending Friday nights finishing another AP assignment instead of going out with friends, to taking a full load of classes each and every year. These are just some of the sacrifices you have made. You deserve to be proud of all you've done and where it's led you. And at Liberty, your hard work pays off.
Depending on your academic goals, you can pursue our Honors Program or our Eagle Scholars Program. Both of these prestigious programs allow you to register for classes early – giving you a leg up on getting the classes and professors you want!
If you have any questions about moving forward in the enrollment process, you can call an admissions counselor at (800) 543-5317 today!
Are you ready to become a part of something that propels you forward?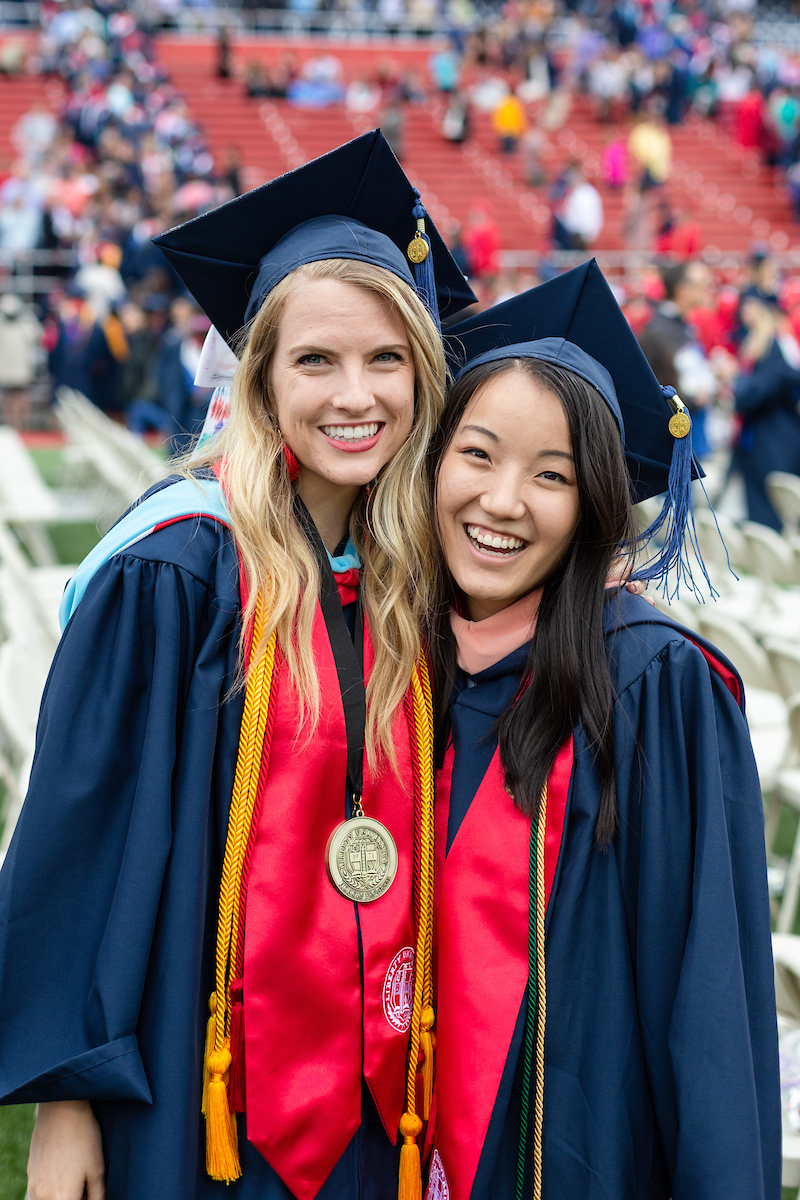 ---
Liberty's Honors Program
---
Surround Yourself with Like-Minded People Who are as Passionate about Academic Achievement as You!
Join a community of students who are serious about their education.
Our Honors alumni include a five-time Jeopardy champion, an NFL football player, an MLB-drafted Academic All-American, the first female student government president, the Big South Player of the Year in women's soccer, and nationally-ranked debaters and Quiz Bowl players.
Some of the benefits you'll receive in the Honors Program include:
Priority early registration for classes
Smaller and more challenging classes with a student to professor ratio of 15:1
$4,000 scholarship for each year that you are an honors student
Learn more about the Honors Program and how you can start the application process.
Questions? Check out our Frequently Asked Questions section below!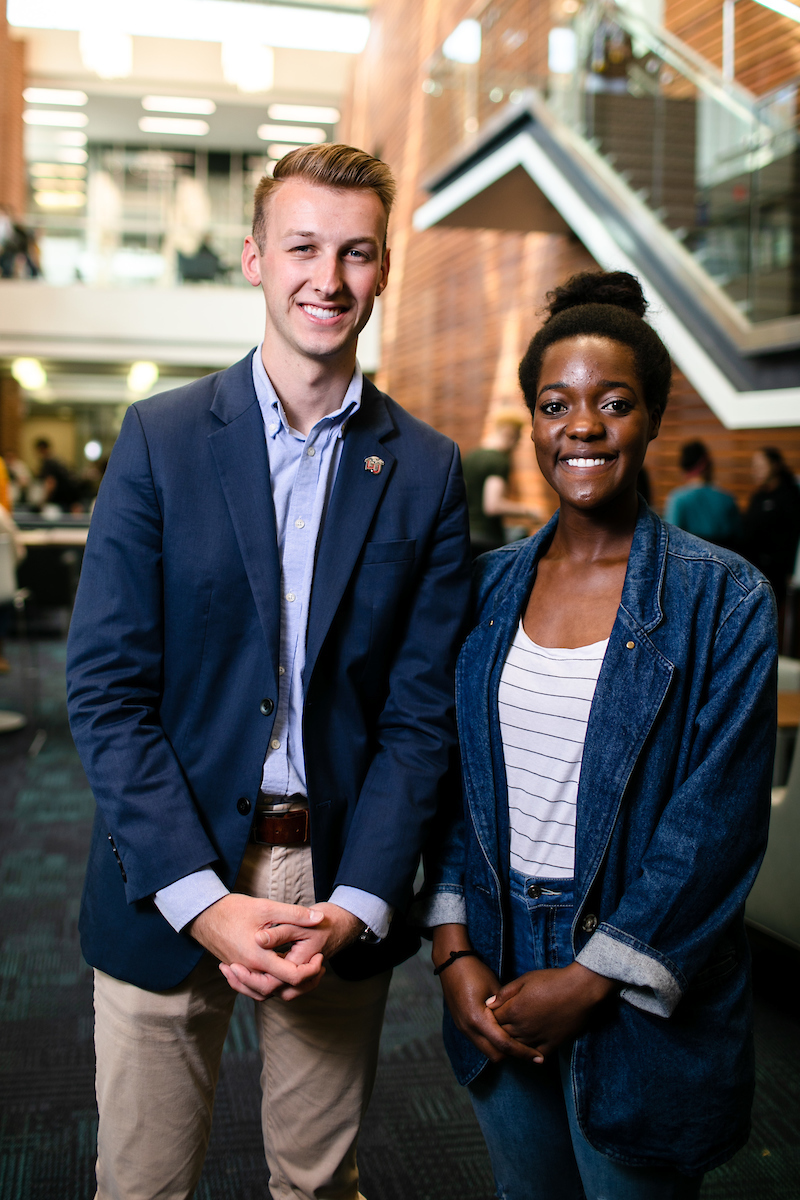 ---
What Does Being a Liberty Honors Student Look Like?
---
FIRST TWO YEARS
Honors students who enter as freshmen will need to take 8 Honors seminars within their first 2 years.
The Honors seminars are 100-200 level, discussion-driven classes that fit into your Gen Ed requirements and have a much smaller student to professor ratio (15:1).
JUNIOR YEAR
Once you've completed your lower-level Honors seminars, you'll take 3 upper-level Honors petition courses in your major.
A petition course is an opportunity for you to study more deeply via a learning contract that is agreed upon between you and your professor.
SENIOR YEAR
The Senior Honors Thesis is the capstone project that seniors complete after 2 to 3 years of advanced study.
The purpose of this course (HONR 495) is to give you an opportunity to research a topic of your choice under the guidance of a committee of 3 senior faculty members and the Honors director.
---
Eagle Scholars Program
---
Develop Professionalism You Can Take Anywhere
The Eagle Scholars Program provides high-achieving freshmen and sophomores, regardless of major, personal and professional development that cultivates leadership skills for college and beyond. Students build community as they work together through experiential curricula.
Some of the benefits you'll receive in this program include:
Priority early registration for classes
Personal development to prepare you for university leadership opportunities
Professional development training to increase the likelihood of internships and employment
Preferred Housing choice on the eighth floor of Commons 2. Students enjoy sharing this Hall with other Eagle Scholars. This promotes connecting with others and encouragement for academic achievement
Attend exclusive events, retreats, volunteer outreach and trips
Apply to the Eagle Scholars Program today!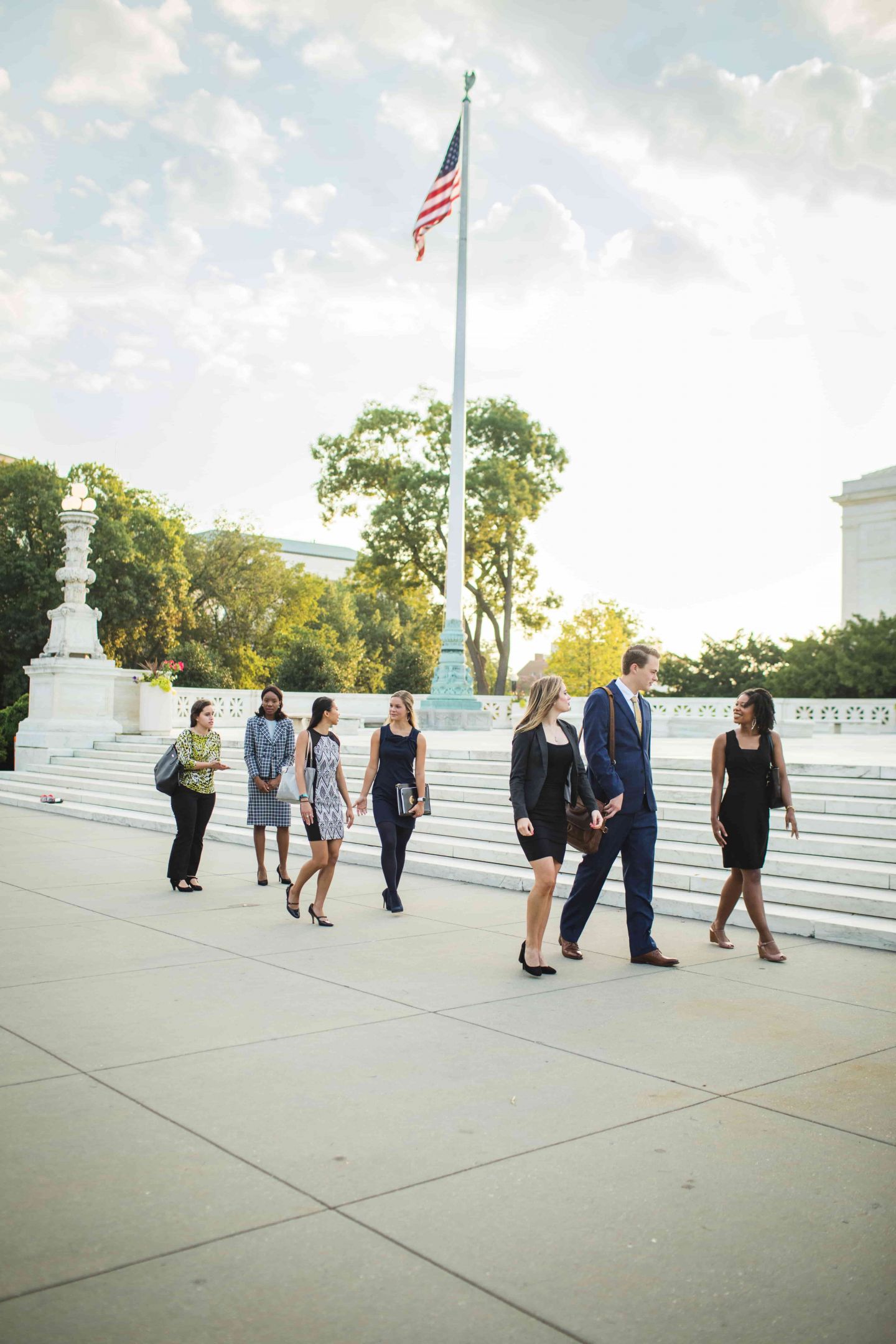 ---
What Does Being an Eagle Scholar Look Like?
---
FIRST SEMESTER:
Connecting with Others
Team-building retreat at Hydaway Outdoor Center
Social Connection Event designed to meet other Program students and faculty
Christmas Celebration
SECOND SEMESTER:
Self-Leadership
Spring Eagle Games (competition and fun with freshmen classmates)
Special Individualized Projects
End of Spring Celebration
THIRD SEMESTER:
Leading Others
Sophomore hosted welcome events for new students
Habitat for Humanity build in Altavista, Va
First Year Experience project
FOURTH SEMESTER:
Changing Culture
Ministry capstone projects and trips with faculty guidance
Group presentation research and filming based on relevant topics
End of Spring Celebration to honor the sophomores' completion of the Program
---
FAQs for the Honors Program
---
Can I still be involved on campus?
Will I be overwhelmed in the program?
Can I get in if I'm a homeschooled student?
Can I get in if I'm an international student?
What if I'm already an LU student or I'm transferring in?
What if I have a National Merit Scholarship?
---
Have more questions about the Eagle Scholars Program?