You've Been Protecting Your Child Their Entire Lives.
Learn more about Liberty's COVID-19 response and our strategies for maintaining students' health and safety throughout the pandemic. 
Passing that baton to someone — anyone — else is not an easy thing to do.
And wanting to make sure your son or daughter is okay when they go off to college is natural as a parent. Rest assured that at Liberty University, we take your child's safety very seriously.
Our full-service law enforcement agency continually monitors campus safety protocols and updates them as often as needed. Our student counseling services work hand-in-hand with university and local professionals to provide the holistic care that students may need.
Part of our mission of Training Champions for Christ is creating a culture where students protect one another, stand up for one another, and refuse to tolerate harassment, discrimination, or assault.
So whether it's safeguarding campus through security measures and training or walking beside them through a painful season, we'll be here for your student — even if you can't be.
---
Think Liberty will be a great fit?
Lock in the highest possible scholarship amount for your student by submitting a fully refundable Enrollment Deposit today!

Liberty was ranked in the top 5% of safest college campuses in America for 2020 by Niche.com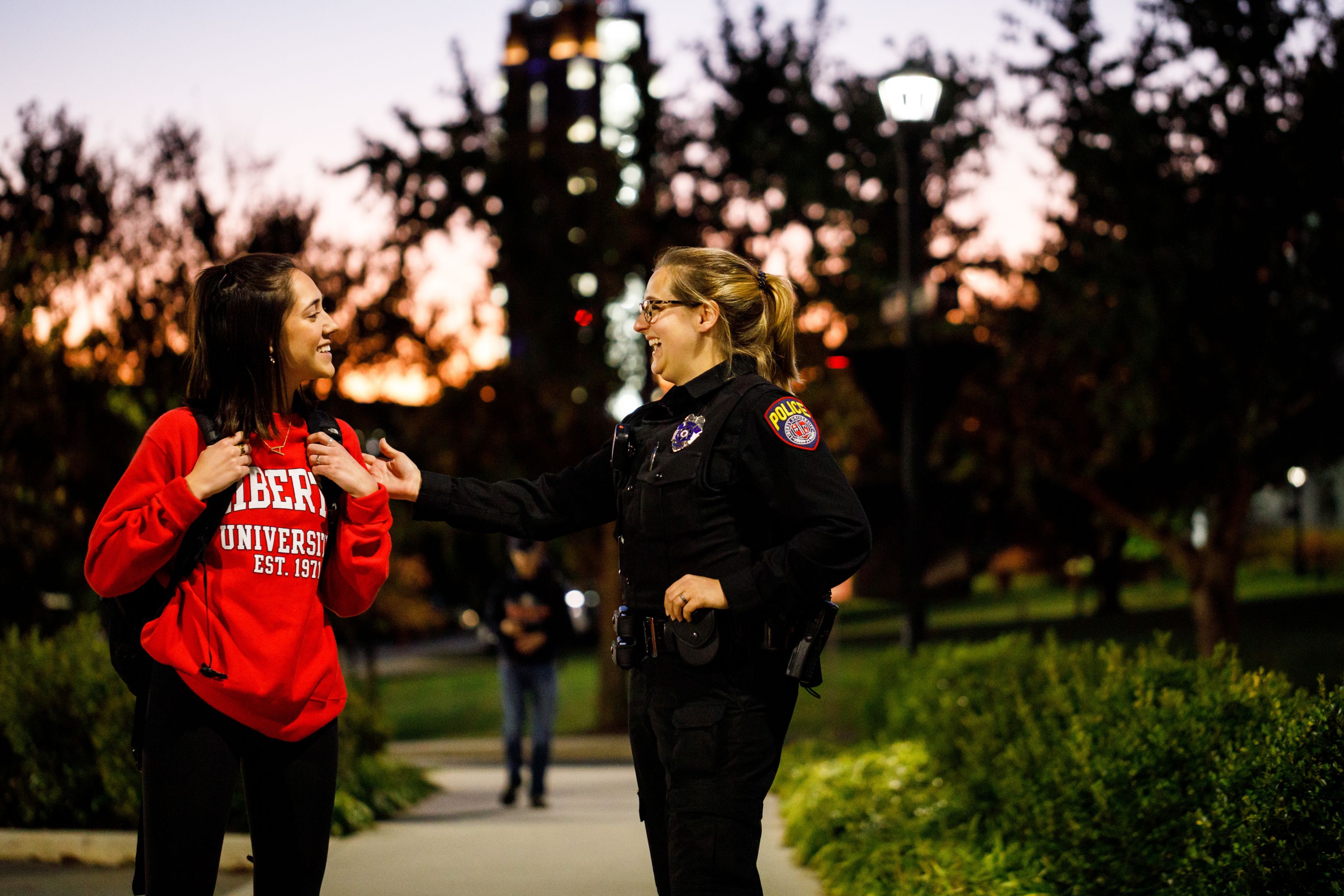 See our student safety brochure!
---
Did You Know?
You can sign up to receive email or text alerts from Liberty's emergency alerting system.
Liberty was ranked in the top 5% of safest college campuses in America for 2020 by Niche.com.
Lynchburg was named the 6th-safest mid-size city in the U.S. by StreetDirectory.com.
Here's how Liberty is working to keep your student safe and supported:
The LU Police Dept. provides safety training, text alerts, and a fully staffed police force.
Learn the many ways Liberty continues to invest in your campus safety.
LU students have access to professional counseling, group support, and wellness seminars.
Discover how you can be supported, no matter what life brings your way.
Inclusion, equality, non-discrimination, and cultural competency are important to all of us.
See how being united by a common faith sets us free to celebrate our differences.