Join Us for a Campus Tour
You have to see the Liberty difference to believe it.
Experience it for yourself by taking one of our daily tours. Lasting only 3-4 hours, general campus tours are available every day of the week. You'll see sample dorms, classrooms, and athletic and recreational facilities, as well as our award-winning dining hall.
Interested in learning more about a particular college or school within the university?
Take one of our academic-focused tours, available Tuesdays and Thursdays, which give you the general tour experience with the added benefit of hearing from a dean or faculty member representing a specific academic discipline within the university.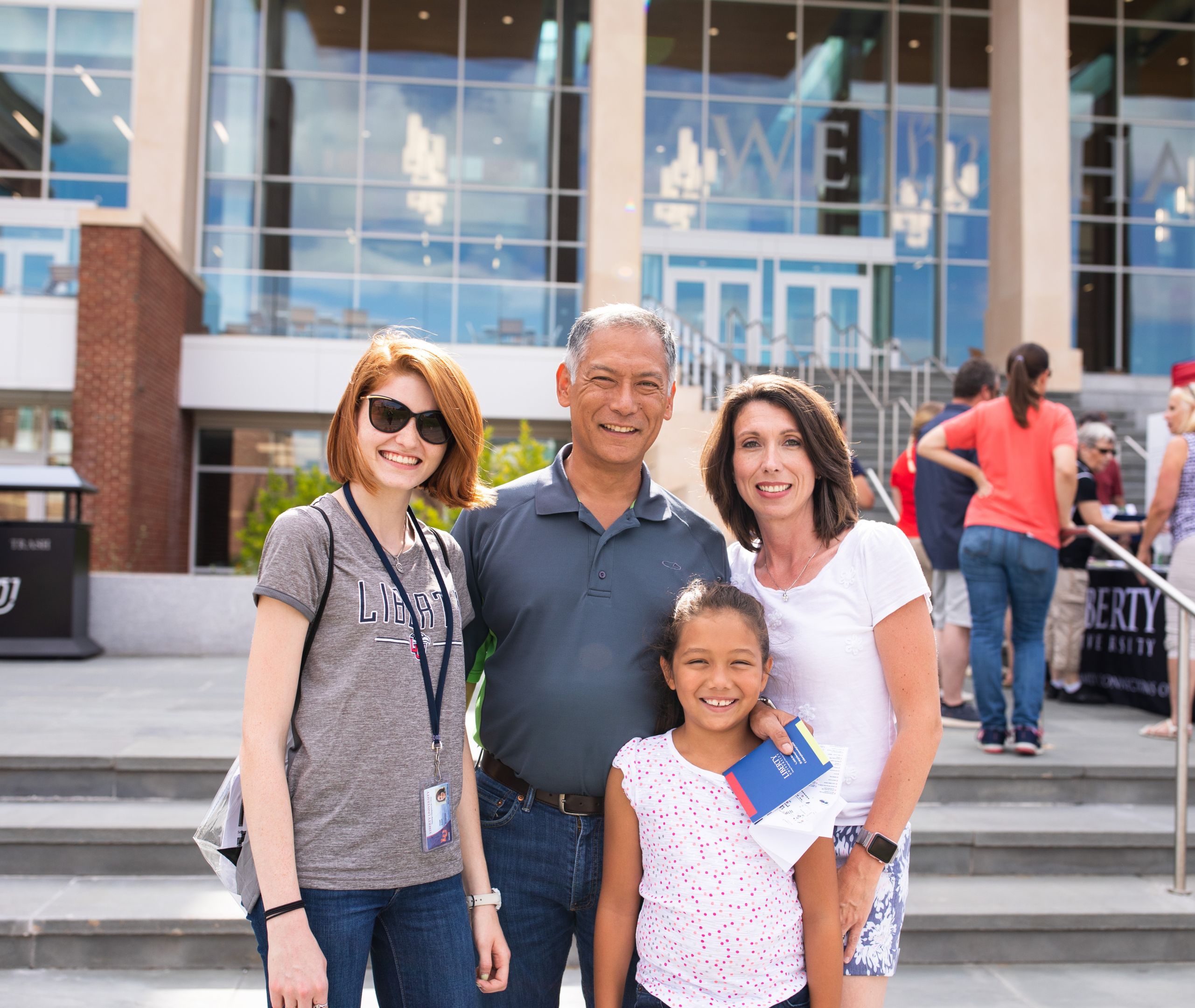 Apply for Free at a Daily Campus Tour
When you come for a Daily Campus Tour, you'll explore our beautiful campus and learn about the Liberty University admission process.
You'll also have an opportunity to meet with an admissions counselor one-on-one and apply to Liberty for free. Students who apply also receive a free Liberty Flames t-shirt.

Daily Campus Tours
Monday-Saturday | 9 a.m. and 2 p.m. (See below for details on Convocation and Football Saturdays)
Sunday | 1 p.m.

Academic Focus Tours
Tuesday and Thursday | 10 a.m.
Wednesday | 8:30 a.m. This tour includes Convocation attendance (See below for details)
Convocation
Convocation is held every Wednesday, Thursday, and Friday at 10:30 during the academic year. If you're planning a 9 a.m. tour, please come with your valid state-issued ID for entry.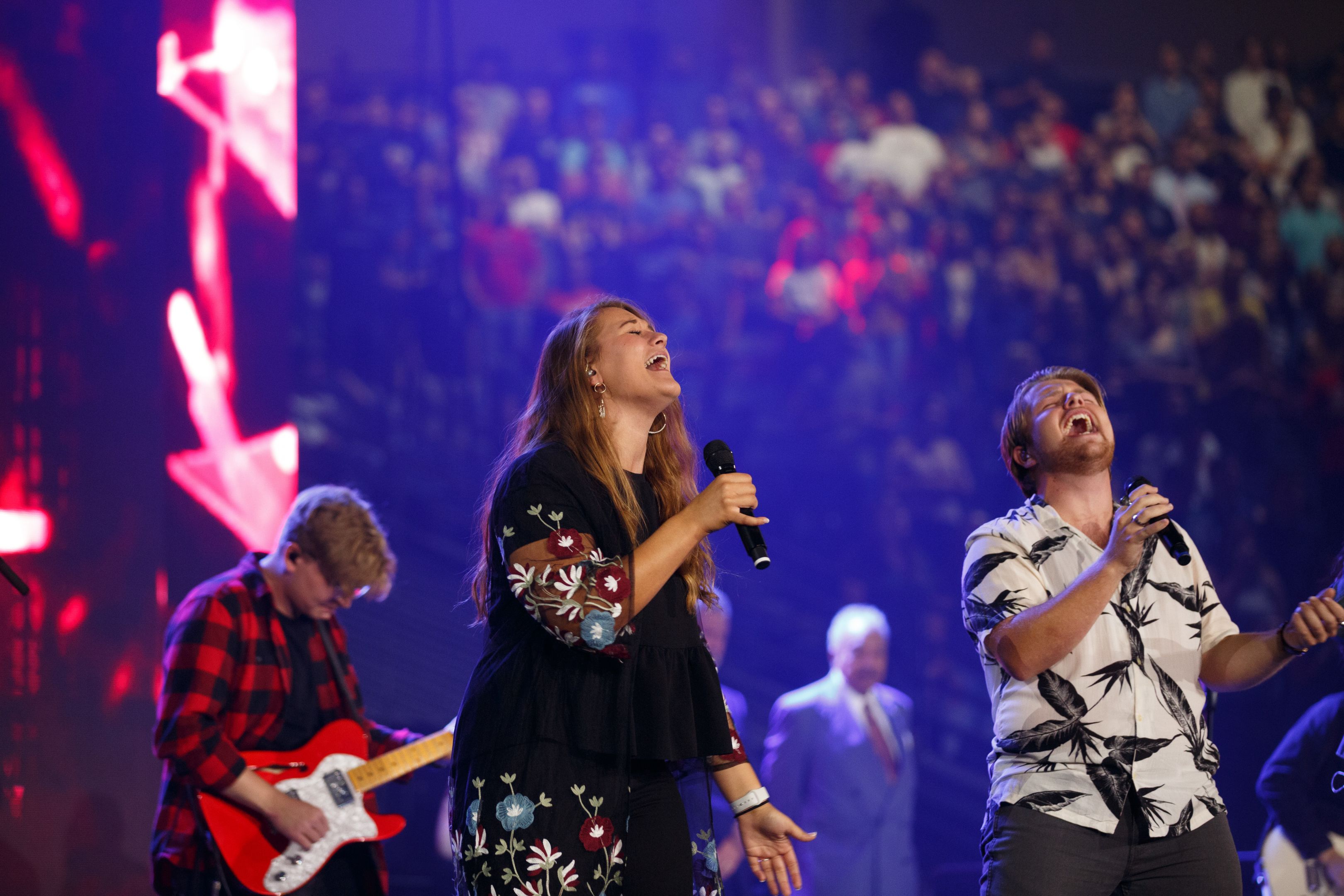 Football Saturdays
Daily campus tours are not available on home football Saturdays, however, you can join us for an abbreviated walking tour that highlights campus from the top of our 17-story Freedom Tower.
Tours depart at the top of each hour from 9 a.m. –2 p.m. and then again at both 4 p.m. and 5 p.m.

---
Academic Focus Tour Schedule 
Below are some of the departments you can see during your tour. Academic Focus Tours are offered during Fall and Spring semesters.
Aeronautics | Jan. 28, Mar. 3, and Apr. 7
Arts and Sciences | Feb. 5 and Mar. 10
Behavioral Sciences | Feb. 6, Mar. 11, and Apr. 21
Business | Feb. 11, Mar. 12, and Apr. 16
Communication and Digital Content | Feb. 25 and Apr. 1
Divinity | Feb. 26  and Apr. 14
Education | Jan. 30, Mar. 4, and Apr. 9
Engineering | Feb. 13, Mar. 31, and Apr. 23
Health Sciences | Jan. 29, Feb. 27, and Apr. 8
Helms School of Government | Feb. 12,  Mar. 24, and Apr. 22
Music | Feb. 19 and Mar. 26
Nursing | Feb. 4, Mar. 5, and Apr. 15
Visual and Performing Arts | Feb. 18 and Mar. 25
---
Questions?
Our Visitors Center team is here to assist you with any questions you have about your upcoming visit. Let us know how we can help you!
Hours
Monday-Friday | 8 a.m.-8 p.m.
Saturday | 8:30 a.m.-6 p.m.
Sunday | 12-6 p.m.