Deepen Your Knowledge Through Liberty's Doctoral Programs
With advanced studies and experience in your field, you provide expertise through the confidence of facing and overcoming real-world challenges. But if you've found gaps in your training and feel under-equipped to tackle the work in your field, then you're ready to seek a higher level of knowledge and mastery. By earning your doctorate, you can reach the peak of academic and professional studies in your discipline.
With a Doctor of Philosophy (Ph.D.) or other doctorates, you can engage in the highest levels of scholarship and contribute to the field of human knowledge. Your research and studies can help shape the future of your field and make your mark on it. Do you want to be a standout leader in your discipline? Liberty University's doctoral programs can help you get the advanced training and studies you need.
Doctorate vs. PhD
Liberty University has many doctoral programs to choose from. Depending on the field, the highest degree may be a Ph.D. program or a doctorate of another type. These degrees are usually considered terminal degrees.
However, this comparison may differ from field to field. There typically aren't many alternative tracks within specific disciplines to confuse – if you know the field you want to pursue, that will narrow your list of doctorate types. If you have questions about what doctorate is right for your career, contact our admissions office for more information.
For every field, there's a degree that shows you've reached the top.
Maybe you're in the field of health science, engineering, or behavioral science. Perhaps you're a counselor or full-time ministry professional. At Liberty, we can offer you a doctoral degree in any of these fields and many more. You'll master the knowledge of your specialization and become someone that others look to for professional guidance.
So what are you waiting for? Advance your career, increase your knowledge, and revisit the skill or profession you love. Start pursuing your doctoral degree with us today.
Available Degree Programs by School
College of Osteopathic Medicine
John W. Rawlings School of Divinity
School of Behavioral Sciences
School of Health Sciences
---
Award-Winning Campus
At Liberty, you'll find an affordable, high-quality education that equips students like you for the real world. Our commitment to excellence helped us rank among Niche.com's Top 3 college campuses in America. Earning your degree from a nonprofit university with state-of-the-art resources like ours can help set you apart from your peers.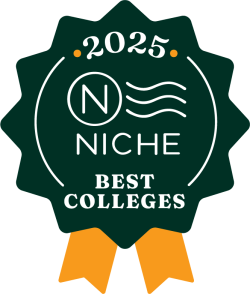 Frequently Asked Questions
Do you have questions about how one of Liberty University's PhD programs or other doctorates can help you meet your career needs? Below are some common questions and answers about how doctorates work, how they compare, and what they might do for your career.
Are doctoral degrees worth it?
How many years is a doctorate degree?
Are a PhD and a doctorate the same thing?