Become a Medical or Health Expert with Our School of Health Sciences
Are you passionate about science or medicine? How about working to improve the lives of others? By pursuing a degree within our School of Health Sciences, you will be set up for an exhilarating career in a scientific or health field.
We understand that you love science. You love God, and you're excited about His creation and how we can use it to better the lives of others. We're excited to provide degrees that help you reach your personal and career goals!

School of Health Sciences Programs
Award-Winning Campus
At Liberty, you'll find an affordable, high-quality education that equips students like you for the real world. Our commitment to excellence helped us rank among Niche.com's Top 3 college campuses in America. Earning your degree from a nonprofit university with state-of-the-art resources like ours can help set you apart from your peers.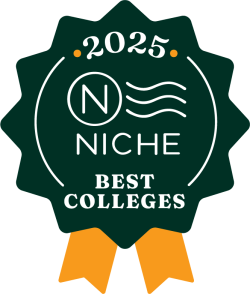 Why Choose Liberty's School of Health Sciences?
At Liberty University, we want you to receive a top-notch education that prepares you to enter the career field of your choice or apply to prestigious graduate programs. With a degree from our School of Health Sciences, you'll be able to do just that.
Our School of Health Sciences has three different departments, each with its own unique programs and benefits.
Our Department of Biology and Chemistry offers degrees ranging from pre-med and biotechnology to forensic science.
The Department of Allied Professions has state-of-the-art technology available to students as well as programs in athletic training, exercise science, physical education, and respiratory therapy.
Our Department of Public Health prepares you to enter your career field upon graduation or use it as an alternate track to medical school.
Check out more about our School of Health Sciences departments below to see their benefits and discover the degree that best fits your career goals.
Department of Biology and Chemistry
Department of Allied Professions
Department of Public and Community Health
Learn more about meeting requirements for licensure or certification in your state.