Aviation Degrees that Take You Further
Are you ready to start a career as a commercial pilot, drone operator, aircraft mechanic, or in another area of aeronautics? Let us partner with you to cultivate a promising future. Our School of Aeronautics offers numerous degree options to meet our students' passions.
Our School of Aeronautics provides more than 10 specialty degree options within aviation, so you can find the collegiate path that will lead to your success!

Imagine flying a plane as a Liberty student!
Our Bachelor of Science in Aeronautics offers the following pilot certifications:
Certified Flight Instructor
Commercial Pilot
Instrument Pilot
Private Pilot
Single Engine
Multi-Engine

Our Aviation Maintenance Technician Certificate can equip you to become an aviation mechanic, complete your Federal Aviation Administration (FAA) licensure training, and obtain your A&P license in as little as one year!
There has never been a better time to start your career in the aeronautics field. Airline and military recruiters are looking for aviation graduates to fill a massive pilot shortage. According to Boeing's 2017 Pilot and Technician Outlook, there is a need for 637,000 new pilots and 648,000 new aircraft mechanics worldwide over the next 20 years. Additionally, the civilian drone industry is forecasted to grow exponentially with a demand for more than 100,000 new drone personnel over the next few years.
---

Award-Winning Campus
At Liberty, you'll find an affordable, high-quality education that equips students like you for the real world. Our commitment to excellence helped us rank among Niche.com's Top 5 college campuses in America. Earning your degree from a nonprofit university with state-of-the-art resources like ours can help set you apart from your peers.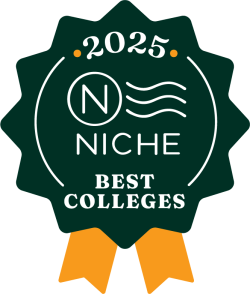 School of Aeronautics Programs
---
Prepare for Success in Your Future Career
School of Aeronautics Highlights
Your success is our success, so allow us to equip you to achieve more with your degree! Here are some highlights that show why our School of Aeronautics is leading the way in aviation training:
Our School of Aeronautics uses state-of-the-art equipment and flight simulators to prepare our students to operate in an ever-evolving aviation industry.
We compete in the National Intercollegiate Flying Association (NIFA) flight competition, the Women's Air Race Classic, and the Aerospace Maintenance Competition.
Liberty is one of the few schools that offers unmanned aerial system (UAS) certification training with medium UAS, utilizing our partnership with Textron Systems and its Aerosonde aircraft.
Liberty University received the prestigious Loening Trophy for outstanding all-around collegiate aviation program in the United States in 2017, 2018, and 2019.
Our aviation programs have received the American Airlines Safety Award from 2016 to 2018.
Get involved with our National Intercollegiate Flying Association (NIFA) Flight Team! Participate in competitions to earn trophies, bond with classmates, and further enrich your resume.
Why Choose a Degree from Liberty's School of Aeronautics?
Aeronautics recruiters are looking for pilots who are reliable industry leaders that operate with integrity and professionalism. Our collegiate aviation programs are not designed to mass produce pilots, but to produce aviation professionals who will truly make a difference in their field.
What better way to develop these sought-after qualities than pursuing a degree with one of the world's largest Christian universities? Learn from professors that take the time to understand your passions, help shape your career path, and pray with you throughout your educational journey.
Our alumni are known across the industry for their strong morals and field knowledge. Some of our students who are studying in the unmanned aerial system programs were hired before they even graduated! Our graduates have gone on to work in missions, military services, major airlines, and for companies like Textron Systems.
If you are ready to acquire the skills you need to fly high in the aeronautics field, then it is time to find the aeronautics program for you!
Learn more about meeting requirements for licensure or certification in your state.