Prepare to Be a Leader in Aircraft Organizations by Combining Pilot Training and Maintenance Skills in One Degree
Prepare to serve in aviation organizations as an exceptional pilot and mechanic. You will gain the knowledge, skills, professionalism, and strong Christian character you need to succeed. As a student in our School of Aeronautics, you will also have the opportunity to earn an aircraft maintenance certificate to serve as a mechanic as well as a pilot.
There are many instances when just having pilot certification is not enough. Liberty University sees the need for graduates to have both the pilot skills and mechanic certification requirements for their chosen career. The Bachelor of Science in Aviation Technology – Flight and Maintenance degree will give you all the necessary training and certification.
In this degree, you will take courses such as Commercial Flight, Aviation Human Factors, and Evangelism & Christian Life. There is a great need for pilots and mechanics with a heart to serve in the mission field and fulfill the Great Commission. Get the skills and credentials you need to join their ranks.
---
Award-Winning Campus
At Liberty, you'll find an affordable, high-quality education that equips students like you for the real world. Our commitment to excellence helped us rank among Niche.com's Top 3 college campuses in America. Earning your degree from a nonprofit university with state-of-the-art resources like ours can help set you apart from your peers.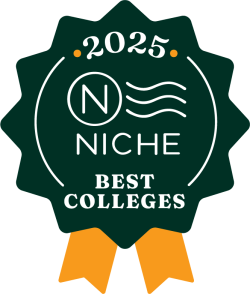 ---
Why Choose Liberty's Bachelor's in Aviation Technology – Flight and Maintenance Degree?
If you are interested in serving in the field of missionary aviation or in an aviation service organization, then you will need both pilot and mechanic certification. Our mission of Training Champions for Christ is fulfilled by providing students the skills needed to serve in mission aviation. With this mission in mind, we are dedicated to training future leaders in the aviation industry who exemplify values, knowledge, and skills built on biblical principles.
Liberty University's flight and maintenance degree allows you to accomplish what would normally take 5 years in just 4 years. Instead of having to get your pilot's degree and then take an additional year to get your maintenance certification, you can graduate in just 4 years with both.
---
Credit for Life and Work Experience.
Another great plus at Liberty is the ability to take your experience and have it count towards class credits. You've worked hard and we offer numerous opportunities for you to gain credit hours for the experience or licenses you have.
Already Have Your Pilot's or Mechanic's License? (Aviation Experience Plus)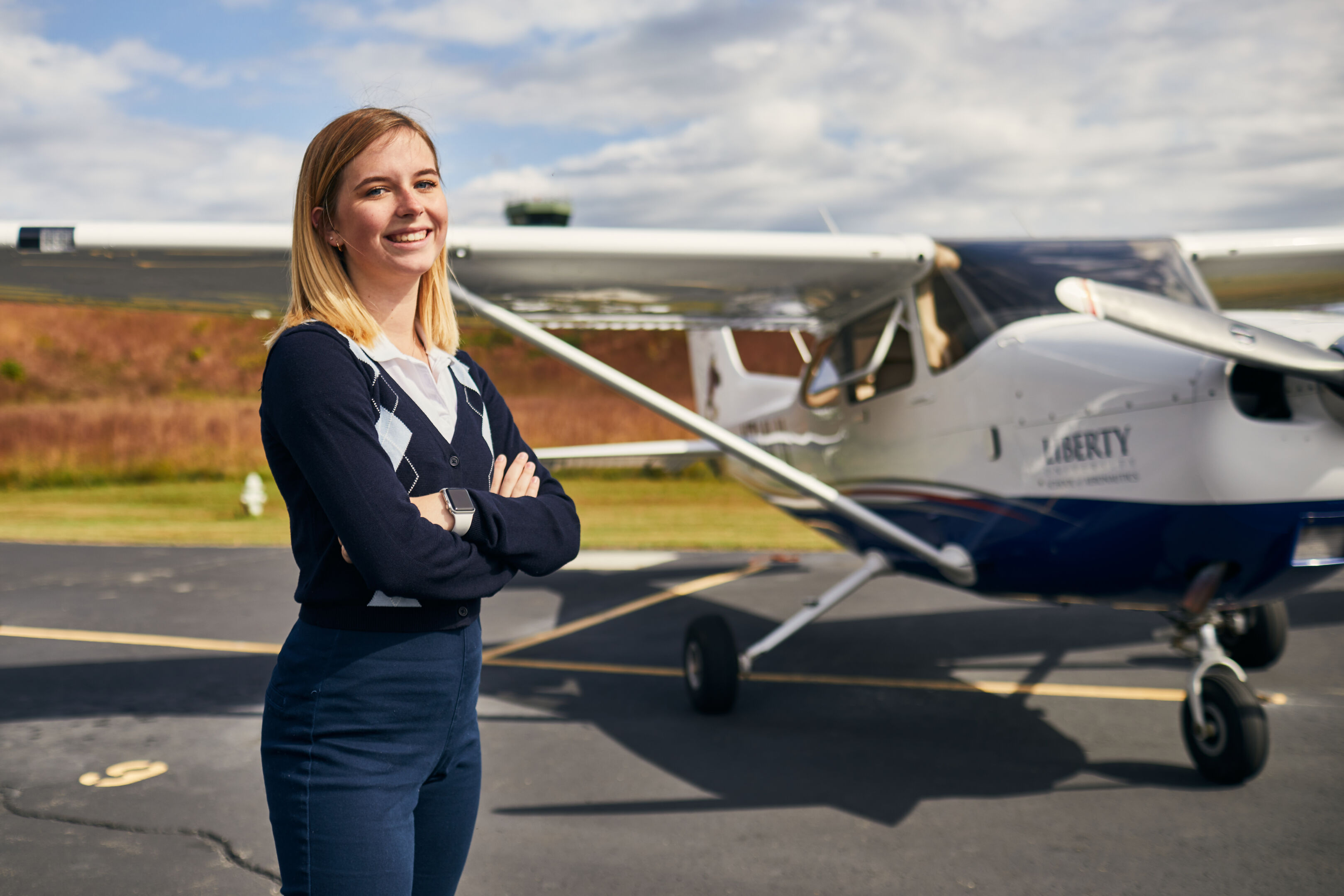 ---
What Will You Learn in Our Flight and Maintenance Bachelor's Degree?
Our flight and maintenance degree focuses on giving you the skills you'll need to outperform your peers and stand out to future employers. You will study both pilot and maintenance skills and graduate with a certification in both. In addition to the technical skills you'll gain, you will also undergo training that develops your analytic and evaluative skills. You will learn how to assess the human factors that contribute to the safety of the crew, aircraft, and mission.
You will study both private and commercial flight training and learn how to answer questions during an aviation job interview. In addition to this, you will study the mechanics and physics behind aircraft flight as you also learn how to maintain, inspect, and troubleshoot various types of aircraft systems.
View the Degree Completion Plan, and check out our featured courses below to learn more about what you'll be studying.
Featured Courses
AVIA 102 – Aviation Foundations
Here's what you'll learn:
Aviation rules of thumb
Aviation technical knowledge and how to apply these topics to various aviation career fields
Character development
Learning theory
AVIA 245 – Aviation Leadership
Here's what you'll learn:
Crew resource management
Personal strengths and how those can contribute to effective aviation teams
Safety management system concepts and programs
Threat and error management
AVIA 320 – Instrument Flight
Here's what you'll learn:
Airway navigation
An in-depth knowledge of air traffic control procedures
Precision and non-precision instrument approaches
AVMT 104 – Maintenance Practices I
Here's what you'll learn:
Aircraft hardware, safety methods, and materials used in aircraft maintenance and repair
Proper use of basic aircraft mechanic hand tools and measuring devices
Various methods of nondestructive testing
Highlights of Our Aviation Technology Bachelor's Degree
We provide graduates with the industry know-how they need to lead in aviation business and operation roles!
Within 15 years, Liberty's aviation programs have grown from just 4 students to over 400 residential students, not to mention our online population. No matter how far we may have come, we will never stop pushing our programs to be the best they can be for students like you!
Other benefits of studying in Liberty's Aviation Technology degree program include:
Professors who know students by name, praying with, and for each one.
Our students are selected for top-line internships at major airlines and aviation companies, with opportunities to travel around the world.
The School of Aeronautics operates state-of-the-art flight simulators for enhanced learning.
Students have the opportunity to investigate real-world aviation issues by utilizing our research lab.
*Military benefits from the Veterans Administration are not accepted at this time for the B.S. in Aviation Technology – Flight and Maintenance.
Aviation Technology – Flight and Maintenance Degree Information
Career Opportunities for Flight and Maintenance Bachelor's Graduates
Aircraft inspector
Aircraft mechanic
Airline pilot
Airline repairman
Amusement park maintenance manager
Corporate pilot
Director of maintenance
FAA regulator
Maintenance, rebuild, and overhaul (MRO) manager
Mission aviator
NTSB inspector
Railroad maintenance manager
Admission Requirements for Our Undergraduate Degree Programs
Every application is reviewed by the admission committee on a case-by-case basis, meaning there are no set minimums for acceptance. However, all applicants must submit the following documents* for admission:
Admission application
Official high school transcripts
Official college transcripts (if applicable)
Results from the CLT, SAT, or ACT are not required for admission, but may be used in consideration for merit-based aid.
Admission essay
*Note that additional documentation may be requested by the admission committee after your application has been received.
Aeronautics Degree Information and Requirements