Become a Leader Known for Integrity and Innovation
Interested in a business degree that has creative opportunity? Are you looking for a degree that can apply to any discipline or professional setting? A degree in communications may be the perfect path towards your career goals. Our Bachelor of Science in Business Administration: Communications specialization is designed to give you the written and verbal skills you need to be a persuasive communications professional!
As a nonprofit Christian university, our goal is to Train Champions for Christ. We have an experienced team of professors who are excited to invest in your future. Let us help you combine your passion for communications with your desire to find God's path for your life by pursuing our bachelor's degree in business administration with a focus in communications.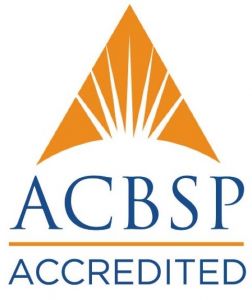 Among only 3% of business schools worldwide to receive ACBSP accreditation
---
Award-Winning Campus
At Liberty, you'll find an affordable, high-quality education that equips students like you for the real world. Our commitment to excellence helped us rank among Niche.com's Top 5 college campuses in America. Earning your degree from a nonprofit university with state-of-the-art resources like ours can help set you apart from your peers.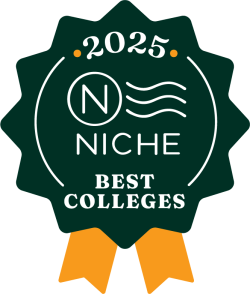 ---
Why Choose Liberty's B.S. in Communications?
Your degree in communications from Liberty University will prepare you to be an innovator in the business industry. Pursue your degree with a school that gives you more than an academic experience.
Grow through spiritual mentorship from your professors and peers, be a part of a community on your residence hall, and receive hands-on experiences and learning opportunities in our state-of-the-art School of Business building.
Study under professors who truly care about your success and know you by name.
Choose from over 200 student-led clubs, such as our American Marketing Association (LU AMA). 
---
What Will You Learn in Our Communications Bachelor's Degree?
Our B.S. in Business Administration with a specialization in communications will develop your core understanding of the rules, signs, and social structures used to convey and receive meaning through communication.
As you progress through the program, you will study more communications-specific courses like media writing, strategic communications, and persuasion in today's media and culture. You will also learn the social and mobile strategies you need to be an effective industry leader.
In addition to your communications-focused courses, all of our business administration degrees contain a common core in the overarching business field. These foundational classes include general business, accounting, finance, and marketing in domestic and international marketplaces.
View the Degree Completion Plan, and check out our featured courses below to learn more about what you'll be studying!
Featured Courses
Here's what you'll learn:
Mass communication media formats and writing techniques from news for print and broadcast, to advertising and public relations
An enhanced appreciation of the mass communication profession as well as an understanding of the basic techniques used by the professional to inform and/or persuade audiences
How to write news stories, produce copy for broadcast news, create an advertising package, and develop a public service announcement
SCOM 110 – Media and Culture
Here's what you'll learn:
A global survey of digital communication (news, information, entertainment), including cultural impact, targeted messaging, collaborative solutions, and trust-relationships between content producers and their participating users
How to apply these new forms of media in personal lives, organizations, and business
SCOM 345 – Persuasion
This course provides analysis and practice of techniques used to change attitudes, beliefs, and behavior in various communication contexts.
STCO 307 – Strategic Communication
Here's what you'll learn:
The principals and practices of impacting markets through Integrated Marketing Communications (IMC)
Special emphasis given to team problem-solving
Highlights of Our Business Administration: Communications Degree
Our School of Business is among only 3% of business schools worldwide to earn ACBSP accreditation.

Complete internship and capstone courses that allow you to gain invaluable first-hand experience in the field!
Our 78,000-square-foot School of Business provides you with:

A simulated stock trading room with New York Stock Exchange display boards.
A 2,000-square-foot Entrepreneurship Center for Innovation.
Information technology labs and a networking and data center.

Get involved with our business related student clubs, organizations and honor societies!
Check out our 3+1 Accelerated Business Program to learn how you can complete your business bachelor's and master's degrees in just four years!
Communications Degree Information
Career Opportunities for Business Administration: Communications Graduates
Liberty University's Bachelor of Science in Business Administration: Communications degree prepares you for work in the following occupations:
Advertising and public relations
Business marketing
Brand management
Communications management
Consulting
Corporate communications
Event management
Admission Requirements for Undergraduate Degrees
Every application is reviewed by the admission committee on a case-by-case basis, meaning there are no set minimums for acceptance. However, all applicants must submit the following documents* for admission:
Admission application
Official high school transcripts
Official college transcripts (if applicable)
Results from the CLT, SAT, or ACT are not required for admission, but may be used in consideration for merit-based aid.
Admission essay
*Note that additional documentation may be requested by the admission committee after your application has been received.