Center for Cyber Excellence

Prepare for an Exciting Career in Cybersecurity
Gain the critical skills you need to help protect and defend information systems from attack through the Center for Cyber Excellence at Liberty University. Here, you'll become proficient in ensuring the confidentiality, availability, and integrity of data. You will also learn how to preserve and restore systems and to develop risk management skills.
The Center for Cyber Excellence provides guidance and oversight of the cybersecurity programs at Liberty University.
With a mission to establish Liberty as the premier location for cybersecurity study, research, and hiring, the Center is committed to preparing you for success in this rapidly growing field. Read more about our mission and vision in the Center for Cyber Excellence Charter.
Through our center, you'll have the advantage of interacting with experienced instructors who are grounded in their faith and who care about your development and growth as an upcoming professional in the field.
Gain all the benefits that come along with an active cybersecurity center that encourages research, service, and the effective application of technology from a Christian worldview. Contact the Center for Cyber Excellence or visit us in the School of Business.
---
Department of Defense Cyber Scholarship Program
The Center for Cyber Excellence, in partnership with the Department of Defense, is excited to offer a one-year, full-ride scholarship for cyber scholars. This program is best suited for students who want to enter the cybersecurity field where they can work on circumventing national-level threats. This opportunity to work on real-world problems and gain experience can greatly accelerate your career and help you to succeed in the field.
Learn more about the Cyber Scholarship Program.
---
Designation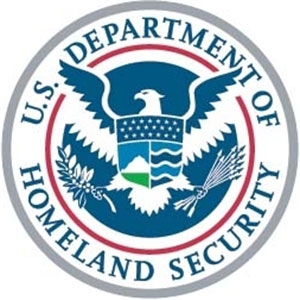 The Department of Homeland Security and National Security Agency have designated Liberty University as a National Center of Academic Excellence in Cyber Defense Education for the B.S. in Information Technology with Data Networking and Security Cognate.
National Cyberwatch Center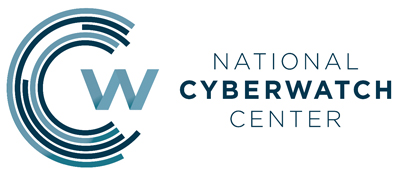 Liberty is a member and supports the National Cyberwatch Center through participation in the Mid-Atlantic Collegiate Cyber Defense Competition (MACCDC) competitions.
---
AFA Summer CyberCamp
In partnership with the Air Force Association's Cyberpatriot program, the Center for Cyber Excellence hosts an annual Summer Cybersecurity Day Camp.
The camp provides hands-on training and activities for rising 9th to rising 12th-grade students interested in exploring cybersecurity fundamentals.
---
Cybersecurity Faculty
Professor Richard Bansley
Executive Director for the Center of Cyber Excellence
Associate Professor
View all School of Business Computer Science faculty.
---
External Board of Advisors
The Center of Cyber Excellence is proud to have the following members on the external board of advisors:
Tony Martin – BWXT Technologies, Inc. (Senior Manager, IT Cyber Security)
Mike Goetz – City of Lynchburg, VA (CIO)
Cathy Brown – Clearwater Compliance (VP Professional Services)
Laks Prabhala – IPNS Inc (EVP & Chief Technology Officer)
Phil Offield – W.R. Berkley (VP Head of Information Security Architecture)
Arron Mathes – CGI (VP, Consulting Services, Sector Leader, US Mid-Atlantic)
Jeremiah Sahlberg – Tevora (Dir, Info. Sec. and Compliance, East Coast Operations)
Ron Parsons – TecSec (VP Engineering and Development)
Eric Huber – NW3C (Vice President of International & Strategic Initiatives)
Mark Miller – CloudFit Software (Chief Federal Architect)
Allen Harper – T-Rex Solutions (EVP)
Jim Emerson – NW3C (VP of International & Strategic Initiatives)
---
Center for Cyber Excellence
School of Business, Room 1620