Center for Financial Literacy

Sound Biblical Principles for Your Financial Planning
Get empowered to make financially wise decisions. The Center for Financial Literacy (CFL) offers biblically-based financial training for Liberty University and the community.
Financial literacy enables you to manage your personal finances in a way that is both effective and efficient. Through education and collaboration, the CFL will help you integrate a healthy concept of financial literacy into every facet of your life. While talking about money may be tough, learning how to manage it shouldn't have to be.
We're here to help – no matter what your situation is.
Peer Financial Coaching: Returning Fall 2022
The Center for Financial Literacy is now offering financial coaching to Liberty faculty, students and staff! This service provides guidance in budgeting, investing, saving, taxes, and student debt- all from a biblical perspective.
---
Want a Good Read?
Check out our blog, Simply Money to read posts from some of our peer-financial coaches and other financial experts!
---
Take Financial Courses
Financial Hope – Personal Finance Course
Better your financial understanding with this self-paced 10-hour personal finance course designed to give you the tools you need to manage finances with biblical wisdom. This $50 course includes a personal budget workbook that will help you apply your financial knowledge and biblical worldview to everyday life.
FNLT 101 – Financial Literacy
Broaden your financial expertise and learn skills essential for budget planning, money management, maintaining financial responsibility, and more.
Available for online and residential students. One-credit-hour option available through the Experience Plus program.
---
Ron Blue Library: Resources
In partnership with the Ron Blue Library, the CFL offers you free financial planning resources that are grounded in biblical financial wisdom. Confidently pursue your decision-making process with tools that promote integrity, stewardship, and generosity.
---
Free Tools
Try our free CFL calculators to estimate how much you can save for retirement or quickly pay off your student loans. Our calculators were created by a member of our Technology & Engineering Club and designed specifically for the CFL.
---
Workshops
Do you want to learn more about a specific topic regarding finance? Request a workshop through the Center for Financial Literacy.
---
Adding Biblical Financial Wisdom to Your Life
The CFL offers a wide range of free opportunities that can help you grow in your understanding of money management. Many are open to Liberty University students, alumni, faculty, staff, and the community. Through classroom visits, workshops, and special events, we can help you with your goals in attaining a financially sound future.
---
Classroom Visits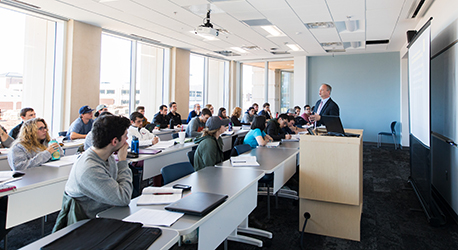 Let us teach your students about finance right in your classroom. Simply contact the Center for Financial Literacy, and we'll set up a visit.
T3 Student Club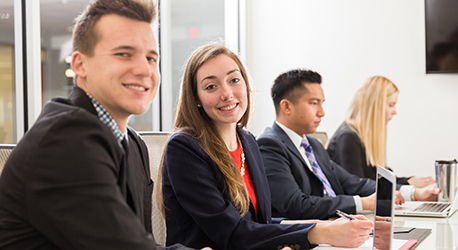 Are you a student interested in financial literacy? Get real-world experience putting tested principles into practice through the T3 (Time, Talent, Treasure) Club. This club is open to all students. Contact us to find out how to join.
---
Kingdom Advisors

Kingdom Advisors are trained financial professionals that share your Christian worldview. They provide biblical financial advice for navigating your financial decisions.