Earn a Degree in Supply Chain Management and Learn How to Secure Your Logistics Process on a Global Scale
A business will struggle without a dependable flow of goods and services in, through, and out of the organization.  Our experienced faculty will help you learn how to effectively and efficiently ensure the movement of material so that goods and services can be assured to the customers from the distribution center. If you are looking for a college degree that gives you career opportunity, flexibility, and security, consider a degree in supply chain management.
At Liberty, we have designed a B.S. in Business Administration – Supply Chain Management to prepare you for a successful future. You will gain a breadth of invaluable business knowledge that will make you an asset to any organization. Your supply chain management specialization will focus on value chain activities and lean management within the entire process.
Study with us and develop the skills you need to execute the operations of a global firm. This degree program will focus on global supply chain strategy, strategic supply chain technology and security, negotiation and procurement, and humanitarian/disaster relief.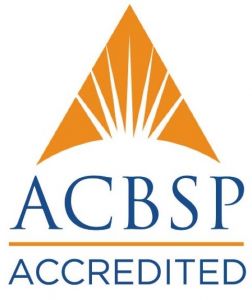 Among only 3% of business schools worldwide to receive ACBSP accreditation
---
Award-Winning Campus
At Liberty, you'll find an affordable, high-quality education that equips students like you for the real world. Our commitment to excellence helped us rank among Niche.com's Top 5 college campuses in America. Earning your degree from a nonprofit university with state-of-the-art resources like ours can help set you apart from your peers.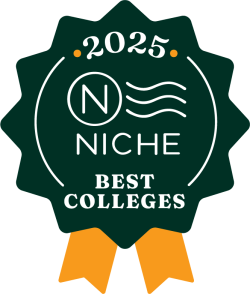 ---
Why Choose Liberty's B.S. in Supply Chain Management?
Choosing Liberty means gaining opportunities to serve your community, explore internship possibilities, and get involved with business student organizations. Let us help you increase your business skills and professional network as you learn under exceptional leaders from local and national organizations throughout your college journey.
There is a growing need for business professionals to develop skills in supply chain management in order to enhance the security and efficiency of the flow of goods. In fact, many cyber security professionals are needed to help as cyber-risk is often cited as a danger in the global supply chain. If you are interested in combining interests, this is an area where your dual concentration will be needed.
What is supply chain management?
Supply chain management is defined as the management of the flow of goods and services. Competent business professionals manage the following complex processes in supply chain management:
Delivering finished goods from the point of origin to the point of consumption
Keeping inventory
Moving and storing raw materials
Businesses in our modern world face challenges with ever-growing complexity. The problem is how to deliver business resources to where they are needed most. However, the highest efficiency possible is required to reduce cost and increase profit margins.
Not only will you walk away equipped for success without compromising your faith, you will also be earning a degree that gives you tremendous job opportunities. Allow Liberty to join you in your journey to serve as an ethical practitioner in the field of supply chain management with an understanding and context of a biblical worldview.
Don't just pursue a bachelor's degree. Pursue a program that propels you towards a successful career.
---
What Will You Learn in Our Business Administration – Supply Chain Management Bachelor's Degree?
If you choose to pursue our supply chain management specialization, you will evaluate business environments based on the knowledge and research discussed in this global supply chain degree program as well as study industry best practices. Additionally, you will learn how to develop appropriate business strategies, policies, and solutions for sustainable competitive advantage.
You will learn about emerging technologies that make it safer than ever to transport goods and data on a global scale. You will study all aspects of business as it relates to logistics, such as inventory management and distribution. There will also be a focus on the internal, external, national, and international environments of the firm.
In addition to your supply chain management and logistics focused courses, all of our business administration degrees contain core classes in the overarching subject of business. These foundational classes include general business, accounting, finance, and marketing in domestic and international marketplaces.
View the Degree Completion Plan and check out our featured courses below to learn more about what you'll be studying!
Featured Courses
BUSI 371 – Supply Chain Management
Here's what you'll learn:
Examination of emerging technologies such as IoT, Blockchain, RFID, and additive manufacturing
The strategic importance of the supply chain and logistics functions of businesses
BUSI 455 – Conflict Resolution and Negotiation
Here's what you'll learn:
Cultural aspects of conflict and negotiations
How to diagnose and identify negotiation strategies
The theories, processes, and practices of conflict resolution and negotiation
BUSI 471 – Supply Chain Technology and Analytics
Here's what you'll learn:
Digital supply chain practices as well as global risks and cyber security
Emerging technology and data analytics in supply chain management
BUSI 473 – Advanced Supply Chain Application and Policy
Here's what you'll learn:
Advanced case studies in purchasing, manufacturing, inventory management, distribution, site planning, logistics, quality, and transportation
Analysis and problem solving, strategic supply chain management, and leadership
Highlights of Our Business Administration – Supply Chain Management Degree Program
Our School of Business is among only 3% of business schools worldwide to earn ACBSP accreditation.

Complete internship and capstone opportunities that allow you to gain invaluable first-hand experience in the field.
Our 78,000-square-foot School of Business provides you with:

Simulated stock trading room with New York Stock Exchange display boards.
2,000-square-foot Center for Entrepreneurship

.

Information technology labs and a networking and data center.

Get involved with our business-related student organizations and honor societies

.

Check out our 3+1 Accelerated Business Program

. You can get your business bachelor's and master's degree in just four years!
Supply Chain Management and Logistics Business Degree Information
Career Opportunities for Business Administration – Supply Chain Management Graduates
Liberty University's Bachelor of Science in Business Administration – Supply Chain Management degree can help prepare you for work in the following occupations:
Distribution center associate/supervisor
Inventory specialist/supervisor
Logistics coordinator
Operations director/manager
Production scheduler
Supply chain analyst
Warehouse associate/supervisor
Admission Requirements for Undergraduate Degrees
Every application is reviewed by the admission committee on a case-by-case basis, meaning there are no set minimums for acceptance. However, all applicants must submit the following documents* for admission:
Admission application
Official high school transcripts
Official college transcripts (if applicable)
Results from the CLT, SAT, or ACT are not required for admission, but may be used in consideration for merit-based aid.
Admission essay
*Note that additional documentation may be requested by the admission committee after your application has been received.