Combine Your Interest in Finance and Technology by Earning a Bachelor's Degree in Accounting Information Systems
An accounting information system is a structure that businesses, corporations, or government entities use to collect, manage, store, retrieve, process, and report financial data to key people within a company. The person responsible for this work directly affects the success or failure of that company. Liberty University's Bachelor of Science degree in Information Systems, with a specialization in accounting information systems, provides the training you need to make a difference in the development, deployment, and management of information systems.  
This degree will uniquely prepare you to work in the field of accounting or information systems. You will also study business and project management methods that can lead to leadership roles within your company. You can take charge of projects and departments knowing that you have the business, IT, and accounting acumen to be successful. Our experienced professors, who are grounded in their Christian faith, will prepare you for a rewarding career in the field of accounting and information systems. Through the training you receive, you will be prepared to take on challenges with confidence.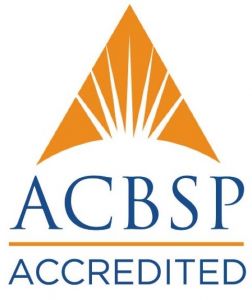 Among only 3% of business schools worldwide to receive ACBSP accreditation
Award-Winning Campus
At Liberty, you'll find an affordable, high-quality education that equips students like you for the real world. Our commitment to excellence helped us rank among Niche.com's Top 3 college campuses in America. Earning your degree from a nonprofit university with state-of-the-art resources like ours can help set you apart from your peers.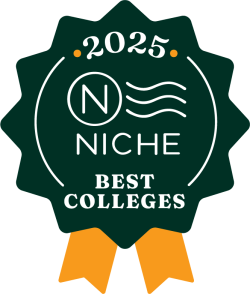 ---
Why Choose Liberty's Bachelor's Degree in Information Systems – Accounting Information Systems?
The most important assets we have are our professors. They are experienced in the information technology industry and are excited to pass on their knowledge to you in hands-on learning environments. They will provide you with a solid foundational knowledge of business and technology.
As a student in our accounting information systems bachelor's degree, you have the ability to join one or more of our student organizations. We have an Accounting Society where you can get to know your peers, professors, and business professional from the community. Clubs are one of the best ways you can stay informed of valuable internship and career opportunities.
Through our Business Internship Program, you will have the chance to get first-hand experience working alongside experienced professionals in the field. As one of the largest Christian universities in the nation, we have the resources to help you find an internship with companies and government organizations all around the country. With programs like our Washington Fellowship, you can gain hands-on experience that will carry over into your professional life by giving you the chance to use your classroom knowledge in real-life applications.
---
What Will You Learn in Our B.S. in Information Systems – Accounting Information Systems Program?
Our B.S. in Information Systems – Accounting Information Systems provides the training you need to ensure the highest level of accuracy in your company's financial transactions. You will explore how to collect, manage, store, retrieve and process data so it can be used by members of your team to further the mission of your company or business.
Throughout this degree program, you will study:
The fundamentals of business law, web architecture, and development
Database management systems
Current practices in accounting and the theory behind them
Project management
Organizational behavior
How to secure data that is processed and stored
Traditional auditing procedures
How to conduct an IT audit through the use of information systems
Download and review our B.S. in Information Systems – Accounting Information Systems Degree Completion Plan.
Featured Courses
ACCT 301: Intermediate Accounting I

Here's what you'll learn:
This is an intensive course in accounting theory and practice.
The course attempts to strike a balance between procedural explanations of currently applied accounting practices and the theoretical framework upon which those practices are based.
ACCT 332: Accounting Information Systems

Here's what you'll learn:
This course provides a basic knowledge of how accounting information systems function in today's business environment. It emphasizes the internal control feature necessary to produce accurate and reliable accounting data as it looks at how accounting information is recorded, summarized, and reported in both manual and computerized systems.
The following topics are covered in this course: systems concepts, tools, development processes, analysis; design; implementation and operation; computer software and configurations; data storage and processing methods; file processing; implementing database management systems; internal control; information system control; data security and integrity; accounting transaction cycles; revenue cycle applications; and expenditure cycle applications.
Here's what you'll learn:
A study of auditing standards and related auditing procedures.
Topics include evaluation of internal control and preparation of the audit program; examination of financial statements and preparation of working papers; and auditors' reports and opinions.
Here's what you'll learn:
This course provides the theory and application of auditing with information systems.
Topics include authoritative information technology control frameworks; computer security; continuous auditing; and audit approaches to new and emerging technologies.
Highlights of Our Bachelor's in Information Systems Degree Program
Our School of Business is among only 3% of business schools worldwide to earn ACBSP accreditation.

You can pursue multiple cognates due to the number of elective courses within your degree.
Our School of Business has its own 78,000 square foot building with computer labs, a networking and data center, student and faculty common areas, and modern classrooms outfitted with the latest technology.
Be a part of Liberty's Center for Cyber Excellence.
Like Liberty's entire faculty, our professors care about the success and outcomes of each student.
You have the opportunity to train and graduate with a variety of certificates such as Microsoft, SAP, Cisco, etc.
Our Accounting Information Systems Bachelor's Degree Information
Career Opportunities for Our B.S. in Information Systems – Accounting Information Systems Graduates
Accounting information system administrator
Accounting information system analyst
Business information systems consultant
Database analyst/coordinator
Web applications developer
Admission Requirements for Undergraduate Degrees
Every application is reviewed by the admission committee on a case-by-case basis, meaning there are no set minimums for acceptance. However, all applicants must submit the following documents for admission:
Admission application
Official high school transcripts
Official college transcripts (if applicable)
Results from the CLT, SAT, or ACT are not required for admission, but may be used in consideration for merit-based aid.
Admission essay
 *Note that additional documentation may be requested by the admission committee after your application has been received.