The Washington Fellowship

Start Your Journey to Washington, D.C. Today
Experience the thrill of the city while living in the heart of the nation's capital and participating in a competitive internship that will give you a professional edge. Prepare for your career while you intern with some of the largest companies in the world through Liberty University's Washington, D.C. Fellowship.
Have questions about the fellowship or want to learn more?
Contact Tracy Janssen at washington@liberty.edu or call (434) 592-4109.
Send in your application today: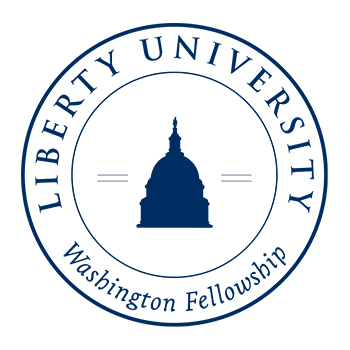 ---
Where Our Students Have Worked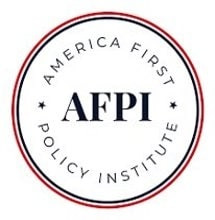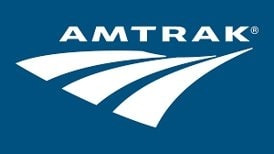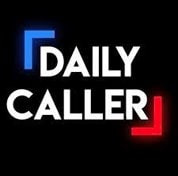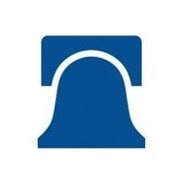 Why Join the Fellowship Program?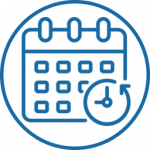 Offered Every Semester
Worried about graduating on time? Don't!
The Fellowship is offered in fall, spring, and summer. This helps you complete your credits on time and stay on track for graduation.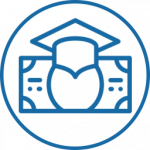 Financial Aid & Scholarship
Here's some great news!
You can use your scholarship and financial aid money towards your Fellowship when you participate in the fall or spring semesters.
Housing
Experience historical downtown housing.
In the Fellowship, we place you in student housing in downtown D.C. Here, you'll room with other LU students.
Metro Cards
Travel is easy.
Get a monthly Metro Card from your Program Coordinator for each month you are in the city.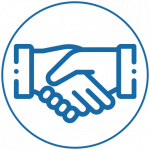 Networking Opportunities
It's all in who you know.
While in the Fellowship, you'll meet several different groups in your field including alumni, young professionals, and important community leaders.
Professional Development
Prepare for your career throughout your time in the Fellowship and beyond.
Our Program Coordinators will coach you on networking skills, writing a cover letter, professional dress, and more!
---
Frequently Asked Questions
I'm accepted! Now, what happens?
Get Started on Your Application Today!
---
Testimonials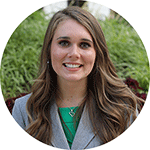 "The Washington Fellowship gave me the opportunity to live in D.C. with a great community and
support system to return to after work each day. I am so grateful for all the Fellowship and my
internships afforded me and I am
pursuing a career in D.C. because of this experience."
– Emily W.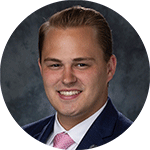 "I loved my time with the Washington Fellowship. Living and working in the heart of
Washington, D.C. was an experience I will never forget. I had an awesome internship and
gained valuable experience in my field of interest."
– Luke D.

"The Washington Fellowship was a great experience I will never forget. It gave me the
opportunity to live in D.C. among like-minded peers and friends while I interned at the White
House. Little did I know when I started my internship that it would turn into a job opportunity!
Now I live and work in D.C. and I would not have had this experience apart from the fellowship."
– Hannah R.
---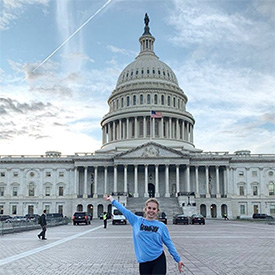 ---
Get in Touch
Matt Young
Assistant Director of Employer Relations & The Washington Fellowship 
Matt has served in Career Services for four and a half years, serving as Assistant Director for just over three and a half of those years. Along with leading the Employer Relations team, Matt also oversees The Washington Fellowship program, supporting its Placement & Program Coordinator by providing leadership and strategy to grow the valuable internship opportunities students are able to experience in Washington, D.C. A staple program provided to the Liberty community for over a decade, The Washington Fellowship continues to identify emerging opportunities in Washington, not just on Capitol Hill and at The White House and other government sectors, but across all business sectors – including but not limited to IT, cybersecurity, international business, marketing, social media, digital media, communications, ASL, public health, psychology, social work, ministry, and research.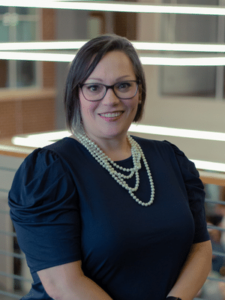 Tracy Janssen 
Program & Placement Coordinator for The Washington Fellowship
Tracy is an alumni of Liberty University with a B.A. in Christian Counseling/Psychology and a M.A. in Human Services/Executive Leadership. After working as an Employee Relations Coordinator, Tracy was excited to accept this new role working with students and employers. Tracy has more than 25 years of experience working with and mentoring students, seven years of leadership within the YMCA and three years in restaurant management. She has a heart for people and loves making connections. Her professional experience naturally aids her in networking with businesses and organizations to create opportunities for internships in Washington, D.C.
washington@liberty.edu | (434) 592-4109