Liberty University Spanish Institute (LUSI)   
Serve in Spanish-Speaking Countries
Earn 6-12 upper-level credits in Spanish
Complete a Spanish minor
Other internship credits available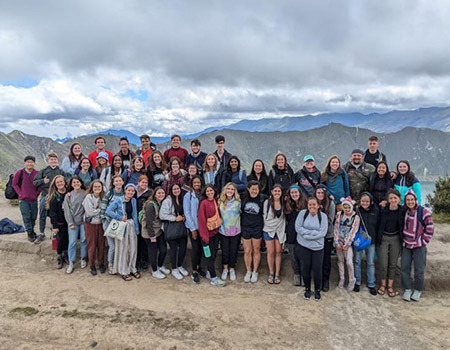 ---
Explore Latin America
Here's what to expect
Spanish Instruction
You'll enroll in six hours of Spanish 499. These credits will then be applied wherever you need them in your Spanish major, minor, concentration, etc. Classes will feature efforts toward developing fluency, with particular training in the Plan of Salvation, personal testimony, and other elements directly related to ministry in Ecuador, Mexico, Spain, Guatemala and other Spanish-speaking countries.
LUSI offers upper-division Spanish credits and can accelerate a Spanish minor or major.

Spend two months immersed in a homestay experience serving in an area such as:
Education
ESL Tutoring
Medicine
Nursing
Social Work
Youth Ministry
Camp leadership
Business and marketing
---
Total Immersion
Each summer, LUSI participants spend eight weeks in a Latin American country. They live with a local host home and work in an internship in their area of interest. In this way, they learn Spanish through immersion and experience the culture firsthand while advancing the love of God in Christ through service. Further, they get to explore local historical sites, participate in exciting excursions such as jungle ziplining, hiking dormant volcanos, and more.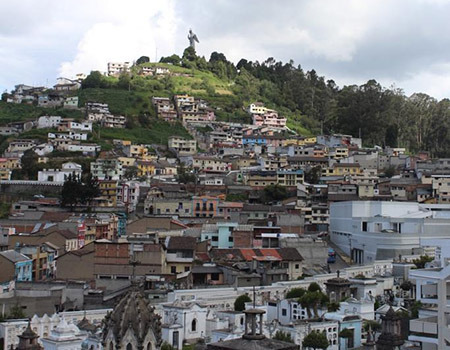 ---
Projected Cost
Tuition for six to twelve hours of Spanish credit: Contact Registrar's office for current cost.
Room and board plus travel will be determined each year depending on the country
---
Contact
Contact Dr. James Grant for more information about this opportunity:
modernlanguages@liberty.edu
jgrant2@liberty.edu
(434) 582-2277
DeMoss Hall, Room 4014J
---
Testimonials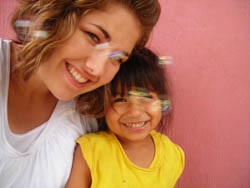 Brittany Cross:
"God is always moving in our lives and we are continually growing and changing. But being in Guatemala was one of the most intimate and incredible experiences of God just showing up and being real amongst a broken, but lovely, people. It was an unforgettable time in my life."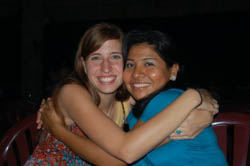 Kelsey Richards:
"The best part of the trip for me was the people from both Liberty and Guatemala. They loved you like you were their best friend or their own child."
Jon Morgan:
"It is a great place to experience mission work and another culture while having so many opportunities to improve one's Spanish."
---
"How then shall they call on Him in whom they have not believed? And how shall they believe in Him of whom they have not heard? And how shall they hear without a preacher?" —Romans 10:14