Take a Look at Liberty University's Transfer Guide to Help You Through the Admission Process
Several hundred students choose to transfer to Liberty University each semester from community, Christian, public, and private colleges and universities. Our Admissions Counselors and Transcript Evaluators are trained professionals who provide ongoing support. We understand that you have worked hard for the college credit you have earned and expect to transfer as much as possible toward your degree completion plan.
Please email LUTransfer@liberty.edu with any questions on the policies below.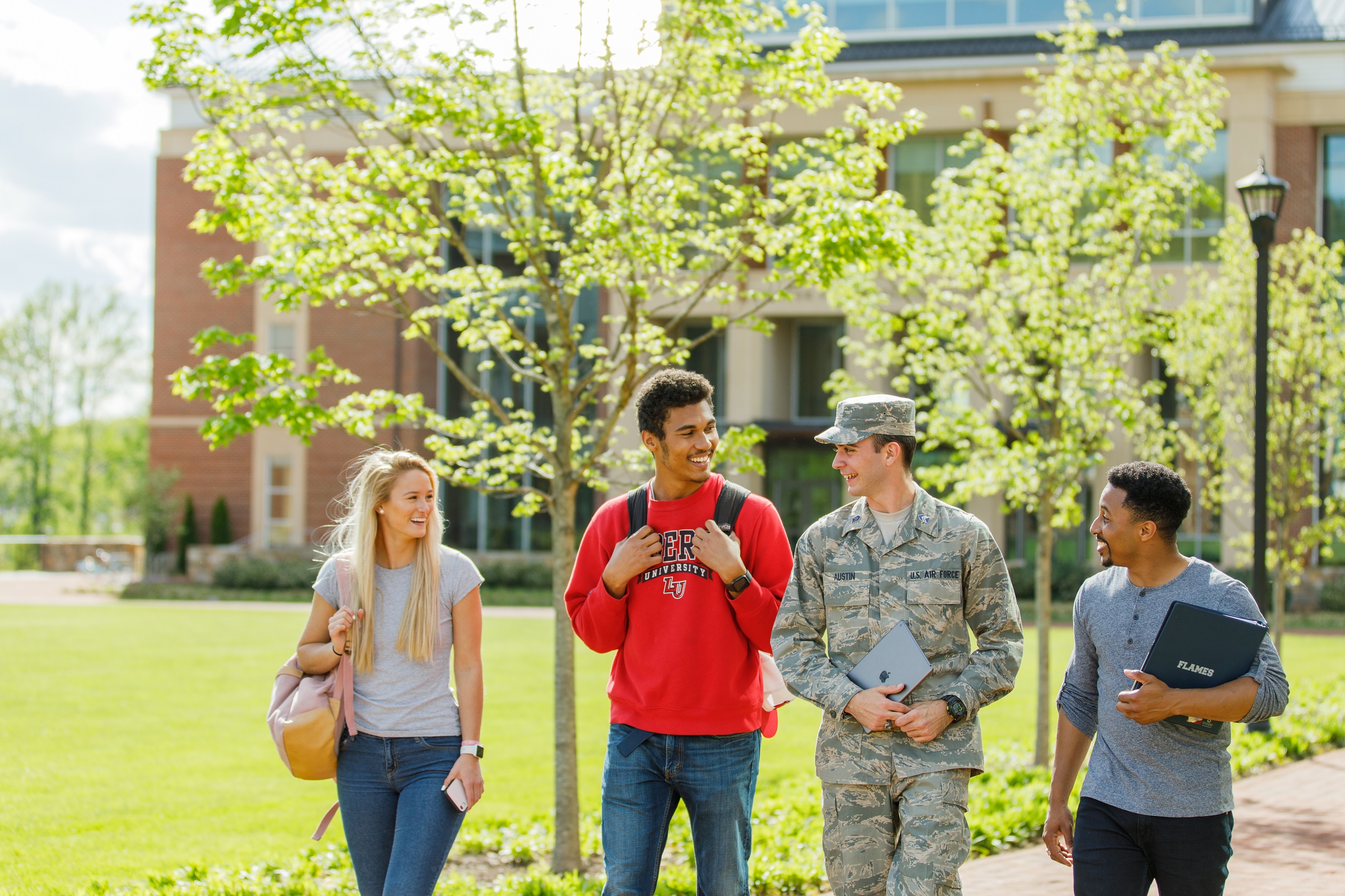 Is a degree from Liberty University respected?
At Liberty University, we strive for excellence, stemming from our mission to Train Champions for Christ.
We have worked to meet rigorous academic standards. Liberty University is regionally accredited by the Southern Association of Colleges and Schools Commission on Colleges, SACSCOC. Plus, many of our degrees hold programmatic accreditation with other accrediting bodies. You can rest assured that your degree from Liberty will be respected.
Frequently Asked Questions
Does Liberty accept transfer credits?
Will all of my credits transfer?
How many credits can you transfer to Liberty?
How can you transfer from one university to another?
Are Liberty University credits transferable?
Does Liberty University have rolling admissions?
What is the minimum GPA for Liberty University?
How much does it cost to apply to Liberty University?
How long does it take to hear back from Liberty University?