Prepare for Success in Law School and Beyond with a Bachelor of Arts in Law and Policy Pre-Law
We have found that the two primary indicators of navigating law school and passing the bar exam on the first try are achieving the best possible score on the Law School Admission Test (LSAT) and performing well in the first year of law school. If law school is in your future, then it makes sense to start on the right path with a bachelor's degree that prepares you for success – and that is our law and policy: pre-law degree.
Throughout this degree program, you will get exposure to some of the same topics you will encounter in the first year of law school. Many of these courses are taught by the same law professors who teach these topics at Liberty University's School of Law (LUSOL). Through this degree you will gain a deep understanding of constitutional law and history, legal ethics, logic, problem solving, and persuasion. In addition to our core classes, the pre-law concentration provides instruction on even more integral parts of the law like torts, property, contracts, and civil procedure.
Our professors teach classes from a conservative Christian perspective. We aim to prepare you to join, as our school's namesake Senator Jesse Helms termed, "the war for truth and freedom." By instilling a Christian sense of justice and civic duty, we can help prepare you to make a positive impact on the world. The critical thinking skills you achieve through this degree can serve you well in the courtroom and building a strong spiritual bedrock will help you handle the forces you may face with honor and integrity.
Award-Winning Campus
At Liberty, you'll find an affordable, high-quality education that equips students like you for the real world. Our commitment to excellence helped us rank among Niche.com's Top 3 college campuses in America. Earning your degree from a nonprofit university with state-of-the-art resources like ours can help set you apart from your peers.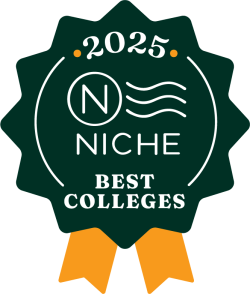 ---
Why Choose Liberty's Bachelor of Arts in Law and Policy – Pre-Law Degree?
Useful Courses and Devoted Professors
You will learn to refine your thought processes by studying logic and legal reasoning.
You will study criminal law and jurisprudence.
Our professors are dedicated to your success in completing this law and policy bachelor's degree, entering law school, and being prepared for the bar exam. They will help you prepare for success by conducting moot courts, and mock trials for you to hone your skills and practice the knowledge that you gain in this degree.
Pre-Law Center
Our Pre-Law Center is here to help you prepare for a successful career in law. Get help preparing for the Law School Admissions Test (LSAT), choosing and applying for law school, and crafting a winning personal statement.
Pre-Law Society
Fellowship with other students who are planning to attend law school. Pre-Law Society members enjoy the benefit of being selected first to join the pre-law teams and publish in the Journal. 

---
What Will You Learn in Our Bachelor of Arts in Law and Policy: Pre-Law Degree?
In our aim to best prepare you for law school, many of the courses you take in our law and policy degree will be the same topics you will encounter in your first year of law school. As such, you will encounter an in-depth study of legal research methods and legal writing. You will learn how to write legal briefs using the standard forms in practice today.
A great deal of attention is given to the various types of civil procedures and laws such as torts, property, and contracts. Additionally, you will be made familiar with criminal law and procedure.  By covering this wide array of topics, we hope to prepare you for your future success in Law School and your career in the legal profession.
Download and review the Degree Completion Plan for our bachelor's degree in law and policy: Pre-law.
Featured Courses
GOVT 346 – Legal Research and Writing
GOVT 407 – Undergraduate Civil Procedure
GOVT 409 – Advanced Logic and Legal Reasoning
---
Highlights of Our Law and Policy – Pre-Law Degree
Network with students preparing for law school in Liberty's Pre-Law Society
Our program prepares you for the first year of law school. Many of the introductory-level courses are taught by the same law professors who teach at the Liberty University School of Law (LUSOL).
We believe sound knowledge is reinforced by practical application. Therefore, our students participate in regional and national moot court competitions. Our students have placed, on average, in the top 10 of regional and top 25 of national competitors.
Law and Policy Bachelor's Degree Information
Potential Career Opportunities for Law and Policy – Pre-Law Graduates
Attorney

Civil rights investigator

District attorney

Intelligence officer/analyst

Journalist

Judge

Professor

Public Defender

Staff judge advocate

State/commonwealth's attorney
Admission Requirements for Undergraduate Degrees
Every application is reviewed by the admission committee on a case-by-case basis, meaning there are no set minimums for acceptance. However, all applicants must submit the following documents* for admission:
Admission application
Official high school transcripts
Official college transcripts (if applicable)
Results from the CLT, SAT, or ACT are not required for admission, but may be used in consideration for merit-based aid.
Admission essay
*Note that additional documentation may be requested by the admission committee after your application has been received.