Percussion & Drum Set Instrument Area
Become a Skilled Percussionist
Thank you for your interest in the Percussion and Drum Set area at the Liberty University School of Music. It's a great place to learn and grow musically, personally, and spiritually. Whether you feel called to pursue a career in music or are looking for an opportunity to perform in one of our ensembles, you've come to the right place! We are committed to helping you become all that God has called you to be. If you have questions or if I may be of assistance, please feel free to contact me.
In Christ,
Professor Jay Ware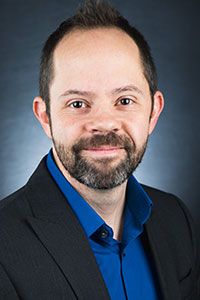 ---
Percussion and Drum Set Area
Liberty University's Percussion and Drum Set area produces highly-skilled, versatile, and marketable percussive artists who serve as Champions for Christ. Here, you'll grow in your understanding of the seven core values of the School of Music:
Worship Lifestyle
Servant Leadership
Stylistic Diversity
Academic Inquiry
Skillful Musicianship
Artistic and Creative Expression
Sharing the Gospel Through Music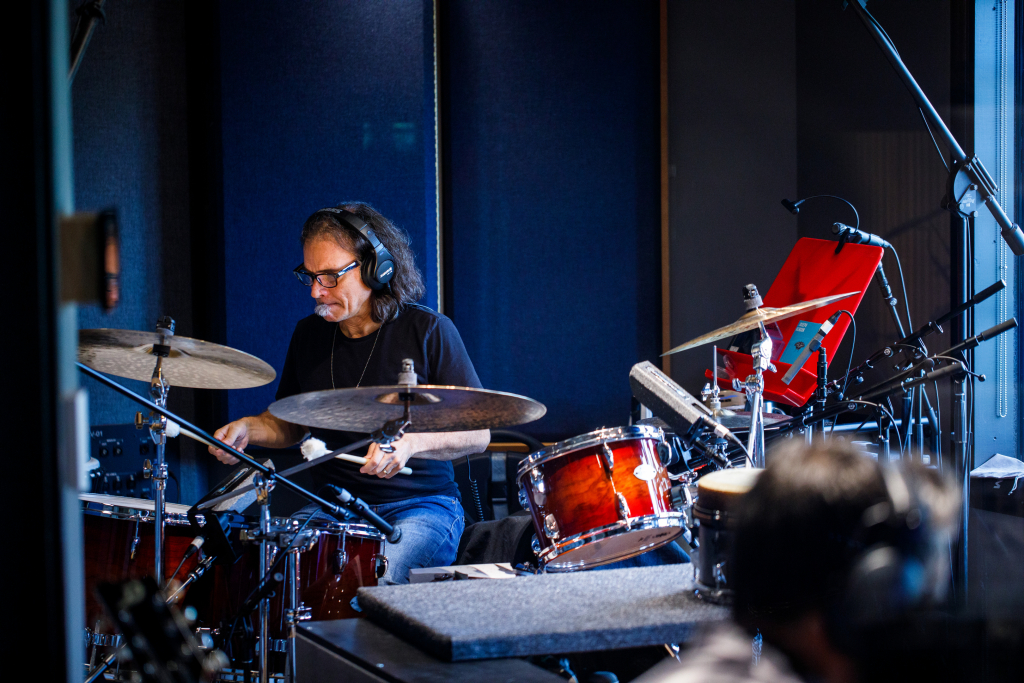 ---
About the Instrument Area
A fast-growing and competitive part of the School of Music (SOM), the Percussion & Drum Set area is made up of approximately 25 students pursuing a professional music degree at Liberty. As one of the 10 largest schools of music in the nation, the SOM offers numerous ensemble opportunities for practical application and performance. New ensembles and chamber groups are being formed all the time. And, there are student-created/led groups which perform on and off campus. It's very much a performance-oriented atmosphere here!
What Makes Us Different
The Liberty University School of Music incorporates the wide range of degree offerings found at many large universities with the relentless pursuit of excellence and the highest musical standards found at most conservatories. We do all this within a Christian community that is committed to knowing and sharing the Gospel of Jesus Christ. Every course, from lessons to ensembles, is taught from a Christian worldview. Scripture adorns our practice rooms, and God's calling is the centerpiece for all instruction. We don't just call ourselves a Christian school, we have a Christian culture.
---
Auditions
In keeping with our commitment to the pursuit of the highest musical standards, all students must complete a Placement Audition to be eligible for enrollment in applied percussion/drum set lessons. Placement Auditions consist of two parts: musical performance and an interview.
Performance expectations as well as repertoire and proficiency guidelines are outlined in the Liberty University Percussion and Drum Set Area Audition Document (see below).
The interview will consist of questions pertaining to your prior musical training and experience, personal and spiritual background, as well as an opportunity for you to ask questions you may have regarding the program/SOM. Please consult the documents below in preparation for your audition. Feel free to contact Prof. Ware if you have any questions.
Ensembles
Percussion Ensemble
The Liberty University Percussion Ensemble performs everything from contemporary percussion repertoire to jazz, bluegrass, Christian hymns and spirituals, transcriptions and arrangements of choral pieces, and music from all over the world. The ensemble performs on campus, regularly collaborates with LU faculty and guest artists, and embarks on a seasonal tour. Participation in the LU Percussion Ensemble is granted by audition only.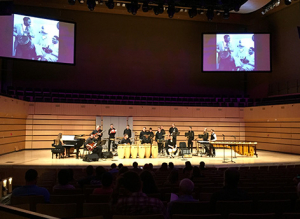 Afro-Cuban Ensemble
The Liberty University Afro-Cuban Ensemble is open to all LU students, regardless of major, and does not require an audition for membership. The ensemble primarily performs traditional Latin Jazz and Salsa music and is made up of a full rhythm section (congas, timbales, bongos, etc., bass, piano, drum set) as well as a horn line (saxes and brass). No prior knowledge or experience with these styles of music is required. The ensemble performs on campus, regularly collaborates with LU faculty and guest artists, and embarks on a seasonal tour.
Liberty University Percussion Quartet
The Liberty University Percussion Quartet is an elite group of (4) four students dedicated to the highest level of performance of chamber music for percussion. Performance opportunities may include on and off-campus events, recruiting trips, conferences/conventions, competitions/festivals, churches, schools, and more! Music will span from virtually any period, style, and genre. All LUPQ members will receive a SOM scholarship!
Membership Information:
Membership is determined by audition and is open to any full-time, residential undergraduate or graduate student pursuing a SOM degree (music majors) with concert percussion or drum set as their declared primary instrument. Students must maintain this status for the entire scholarship award term.
LUPQ members must also be enrolled in either Wind Symphony or LU Symphony Orchestra during the entire scholarship award term.
LUPQ members must maintain a 2.5 GPA or higher during the entire scholarship award term.
Rehearsals will take place twice/week (1.5 hours/each rehearsal). Rehearsal days/times are TBD.
Audition Information
Auditions for Spring 2023 will occur on Monday, Dec. 12th from 9am-12:30am in the Percussion Lab (room 014)
Audition Repertoire
Other Ensemble Opportunities
We offer you numerous ensemble opportunities such as Liberty University Symphony Orchestra and Jazz Ensemble. Percussionists can find opportunities in: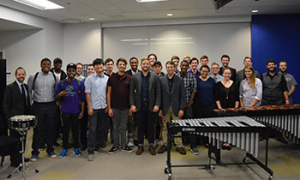 ---
Student Testimonials