Indoor Drumline

An Award-Winning Percussion Ensemble
The Liberty University Indoor Drumline (LUID) is an auditioned percussion ensemble dedicated to excellence in the marching arts.
Since its founding in 2012, LUID has been an award-winning ensemble, competing each spring semester at AIA and WGI competitions. From 2012-2014, the group competed in Percussion Independent A Class (PIA). They have been competing in Percussion Independent Open (PIO) since their advancement in 2015.
Starting in the Spring 2024 semester, LUID will serve Liberty University athletic events with rhythmic variety, choreography, lighting, and special effects. This NBA-style entertainment will be an infectious production that will elevate the halftime show at basketball games.
Indoor Drumline Resources
2024 Warm-Up Packets
Drumline 2024 Audition Packets (PDFs)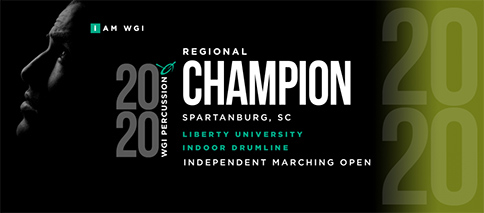 Made possible by: Yamaha, Zildjian, Vic Firth, Balter, Remo, Prologix, Seavine, On2 Percussion, Digital Performance Gear, and Creative Costuming and Designs.