Indoor Drumline

An Award-Winning Percussion Ensemble
The Liberty University Indoor Drumline (LUID) is an auditioned percussion ensemble dedicated to excellence in the marching arts.
Since its founding in 2012, LUID has been an award-winning ensemble, competing each spring semester at AIA and WGI competitions. From 2012-2014, the group competed in Percussion Independent A Class (PIA). They have been competing in Percussion Independent Open (PIO) since their advancement in 2015.
At the end of their season each April, LUID travels to WGI World Championships in Dayton, Ohio where they compete with up to 40 units from around the US. While in Dayton, the group has the exciting opportunity to watch World Class ensembles from around the globe compete in their final performance of the season.
Indoor Drumline Resources
2023 Warm-Up Packets
Front Ensemble 2023 Audition Packets (PDFs)
Drumline 2023 Audition Packets (PDFs)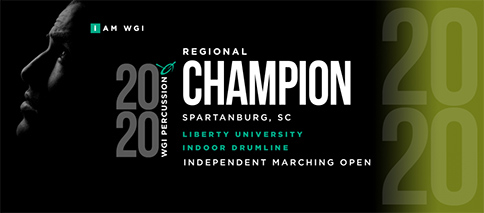 Made possible by: Yamaha, Zildjian, Vic Firth, Balter, Remo, Prologix, Seavine, On2 Percussion, Digital Performance Gear, and Creative Costuming and Designs.