Instrument Areas
Develop Your Expertise with Our World-Class Faculty
Choosing a music school often rests on the expertise of its professors. With Liberty University's School of Music, you're in good hands. Liberty University has highly skilled professors who are grounded in their faith and share your passion for your instrument.
In the instrument areas below, you'll find detailed information on our studio options. Here is where you'll have the opportunity to fine-tune your skills and grow as a musician. Find out which professors you'll be working one-on-one with and discover more about their backgrounds as musicians.
At Liberty's School of Music, you'll build the skills needed to become a professional musician, a true leader in the industry, and most of all, a Champion for Christ.
Start Your Journey At Liberty's School of Music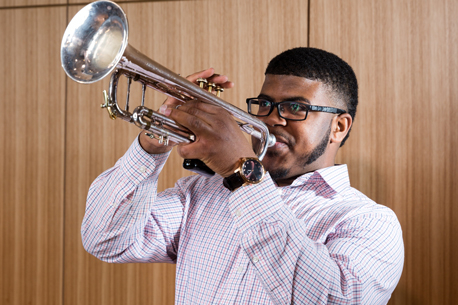 Brass
Guitar
Percussion & Drum Set
Piano
Strings
Vocal
Woodwind